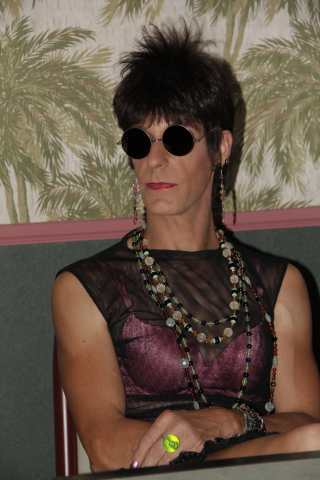 Door Pixie Kaelin disguised as a rock star.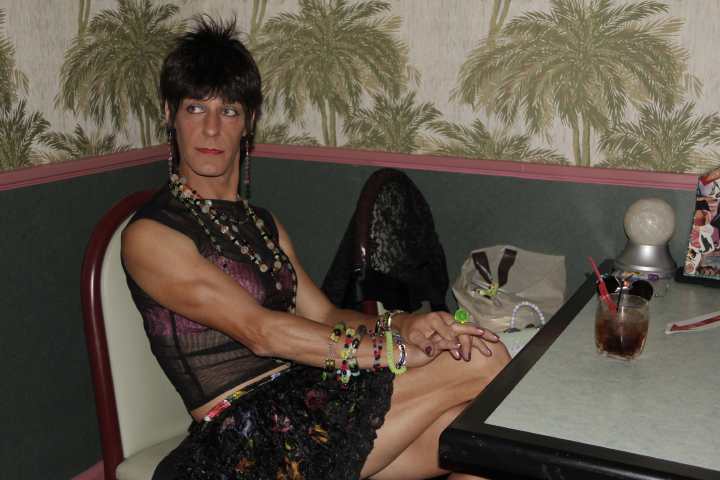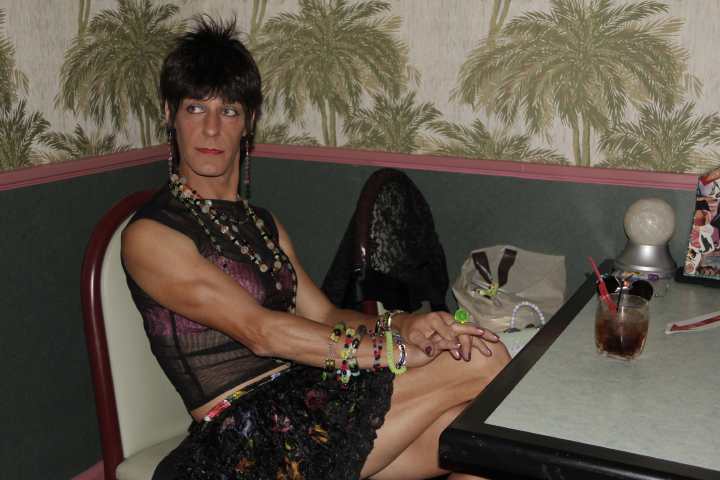 Kaelin prepares for the arrival of Lounge goers.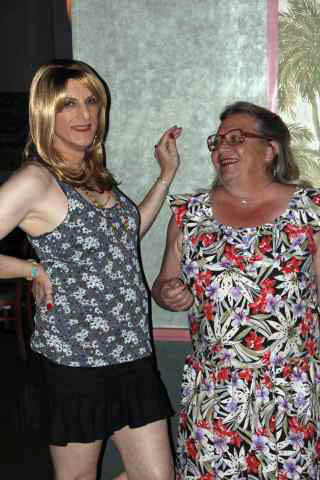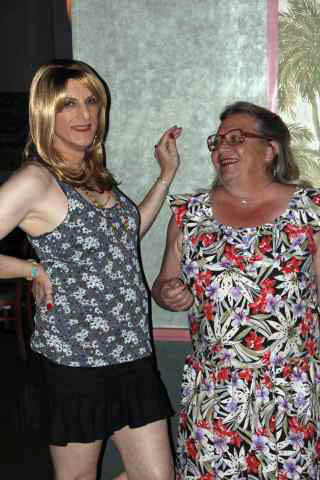 Angela Gardner and Gina.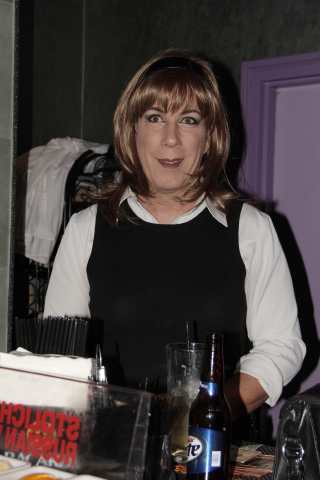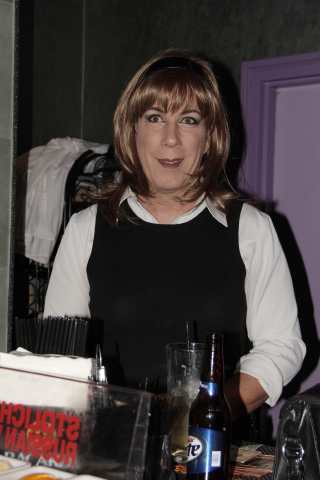 Kristen steps up to the bar.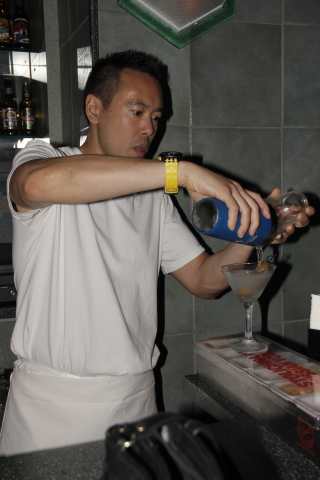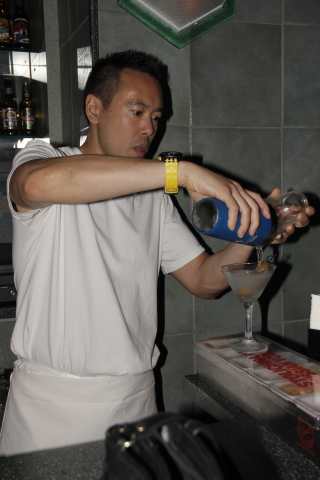 Our mixologist Andrew at work.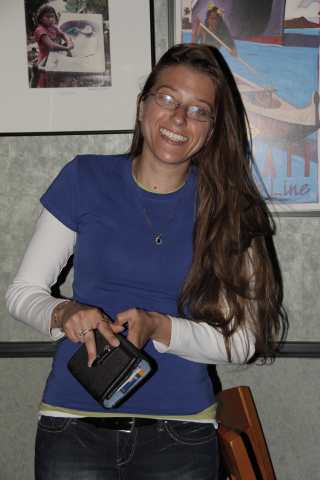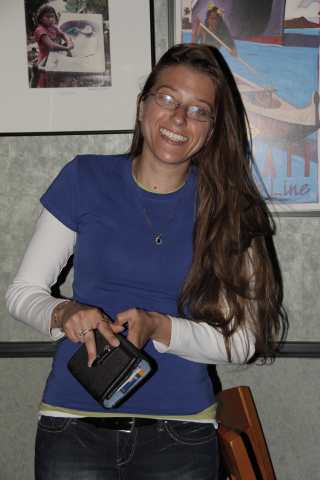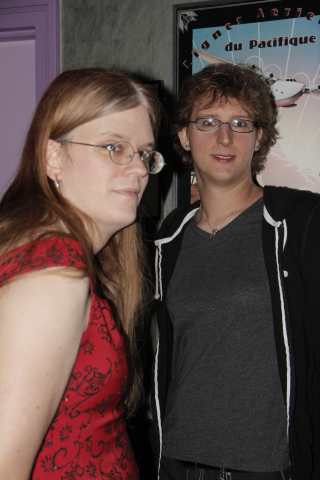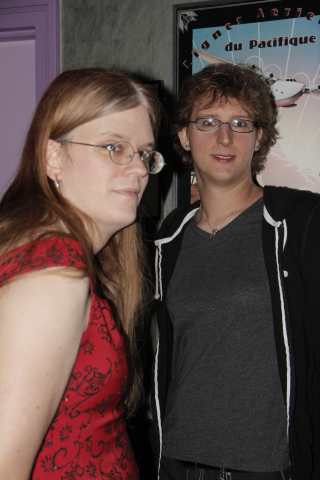 Rebecca with a new girl.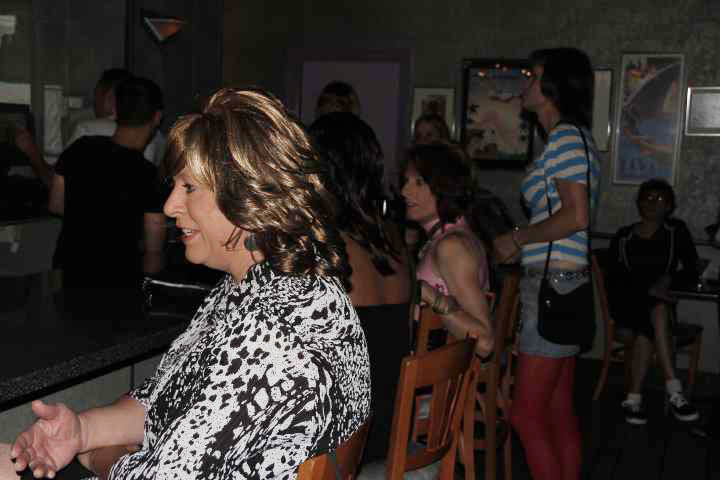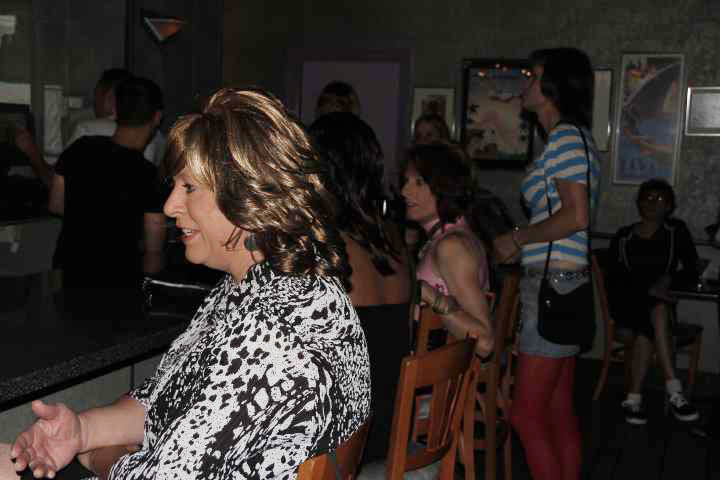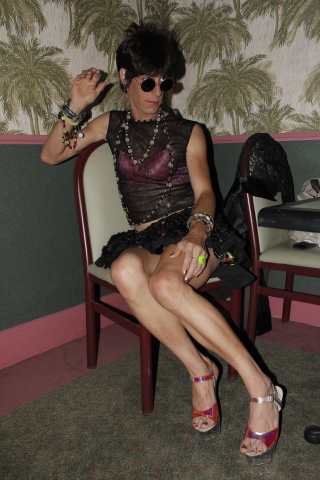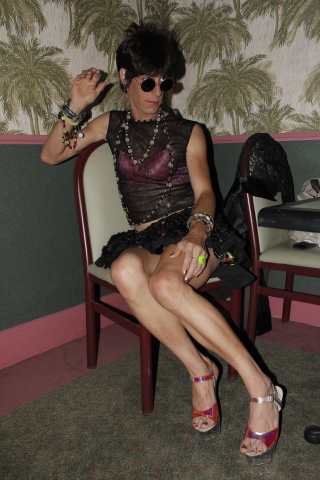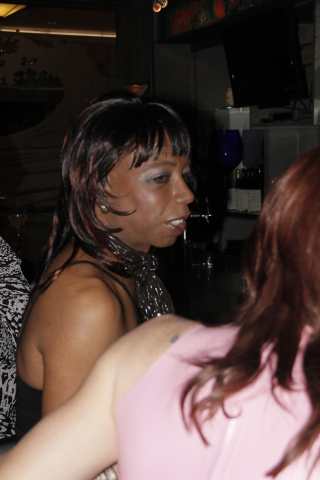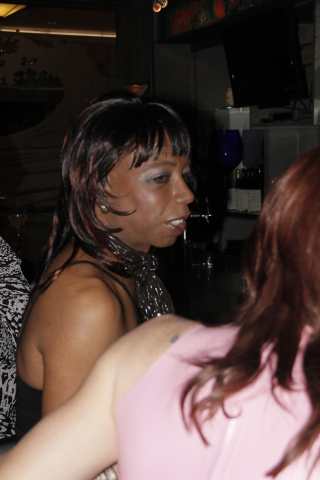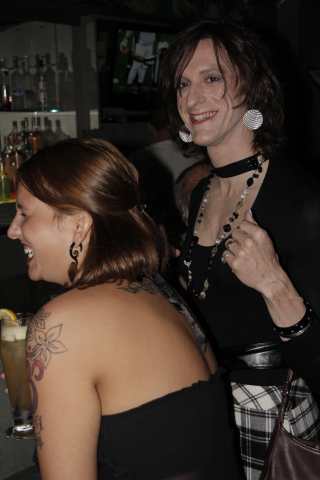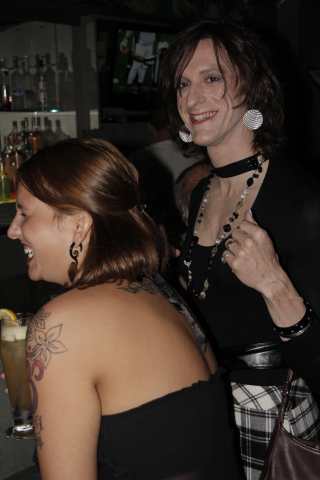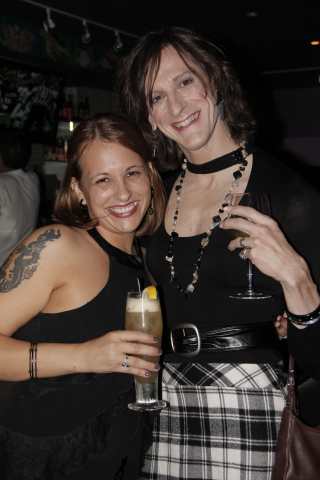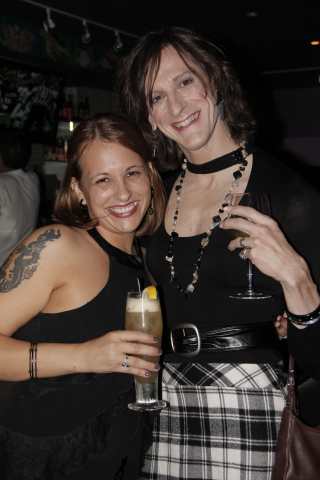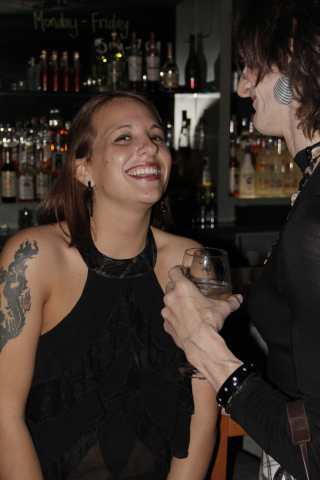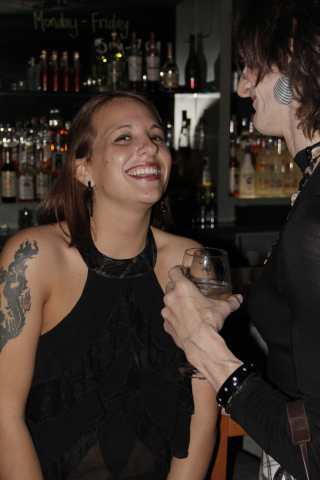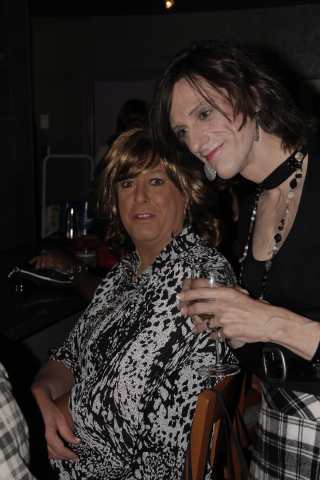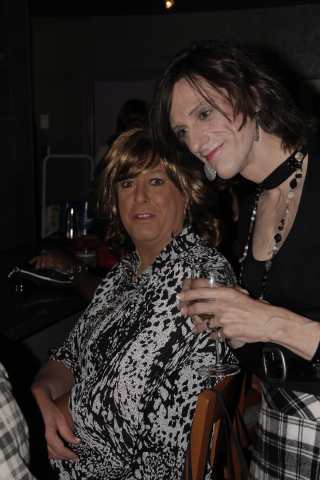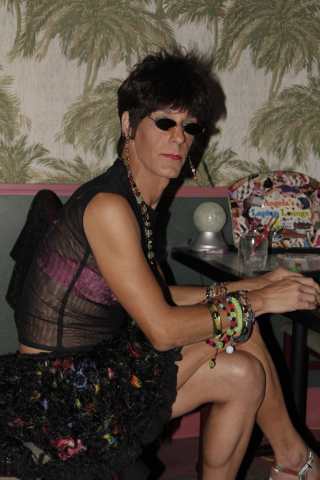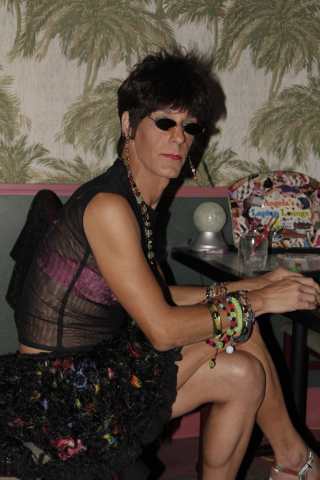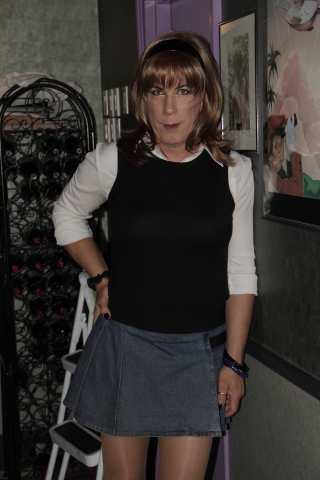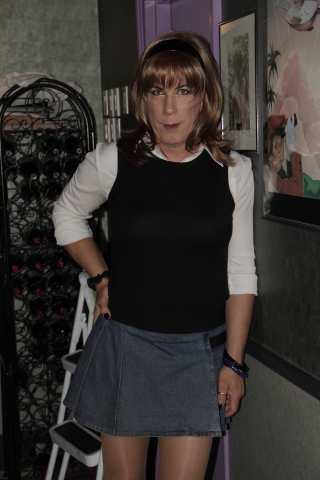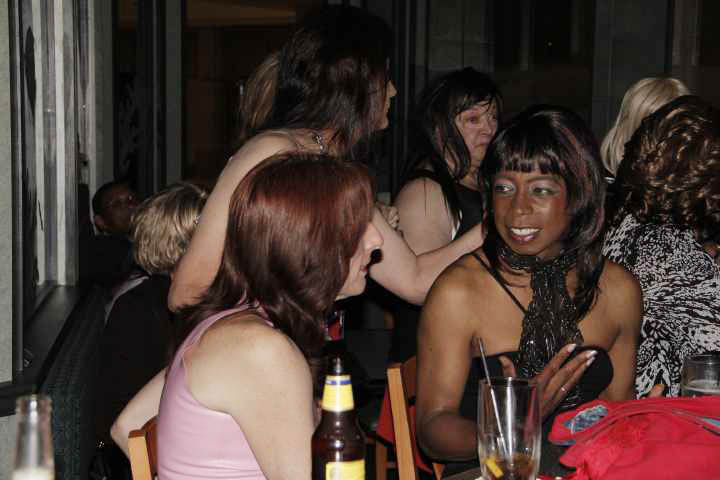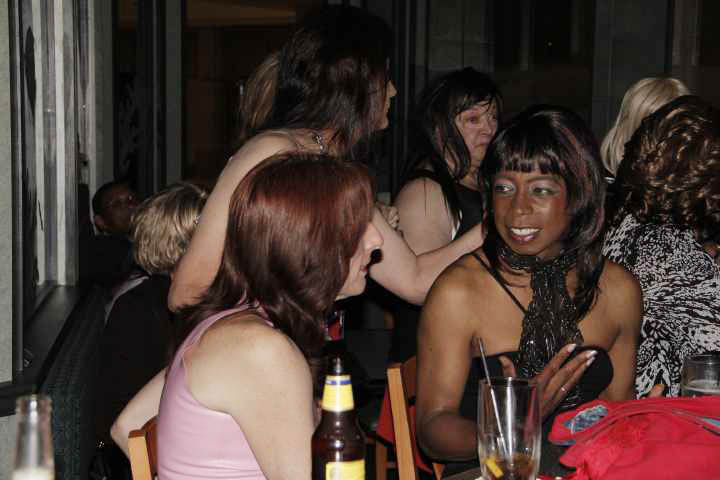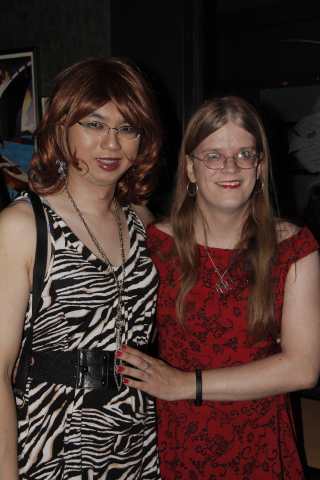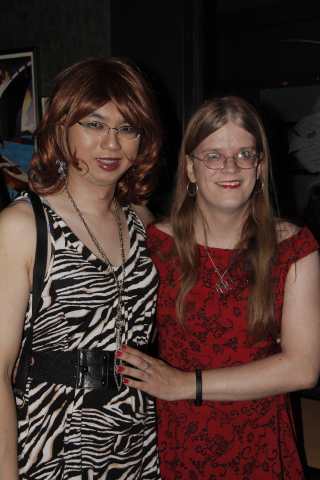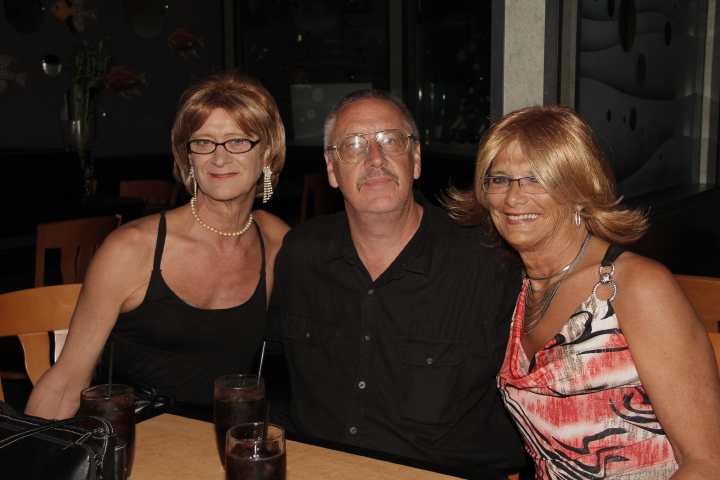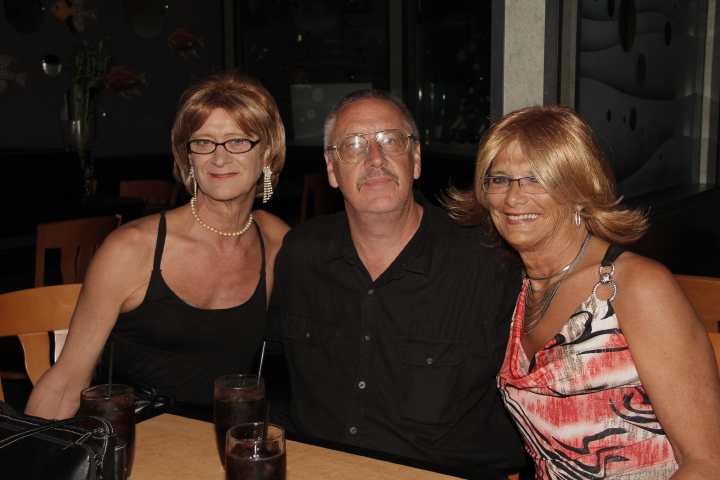 This lucky guy has two ladies.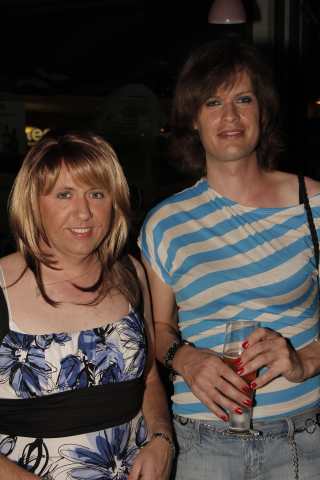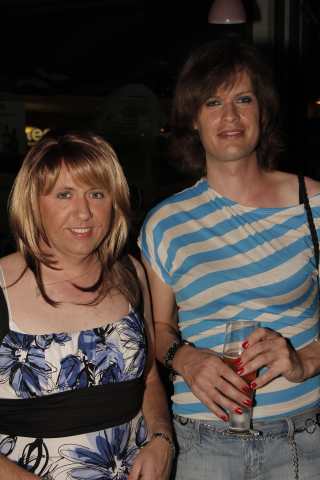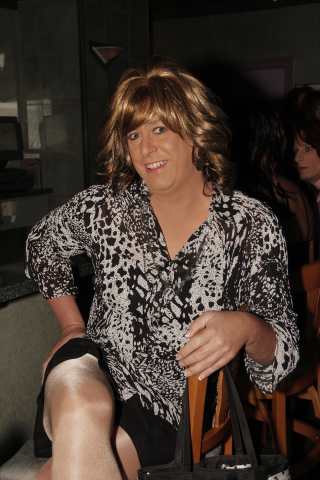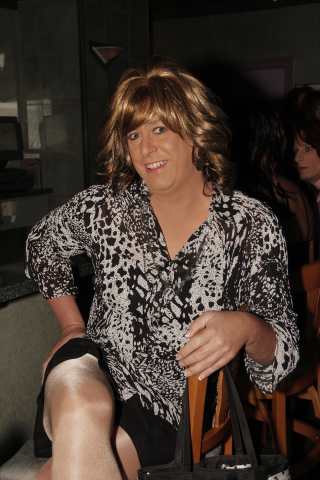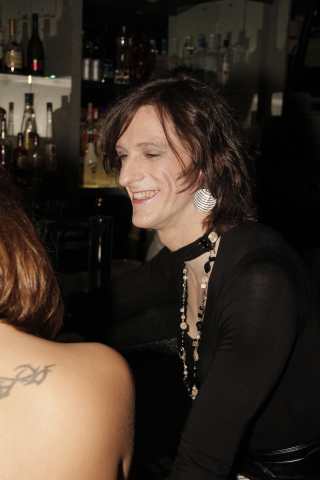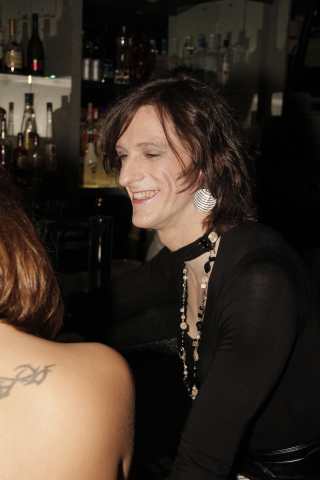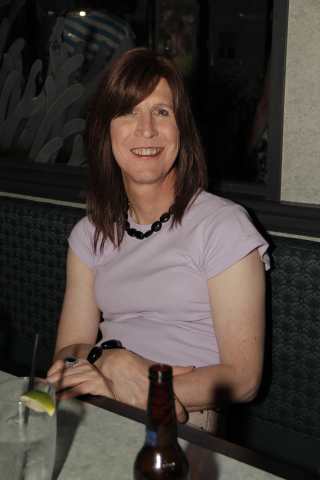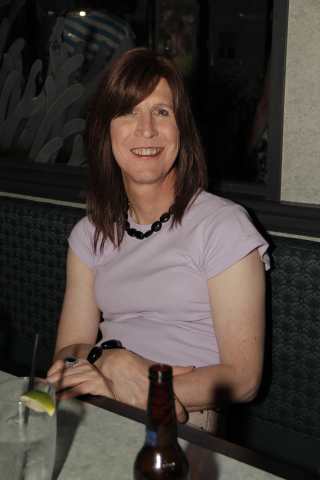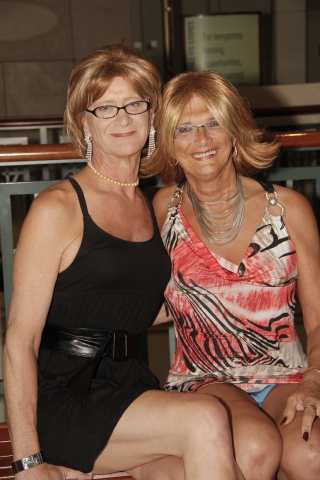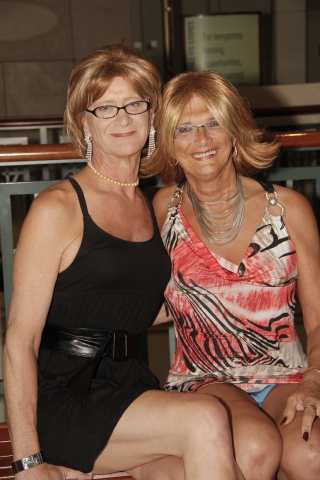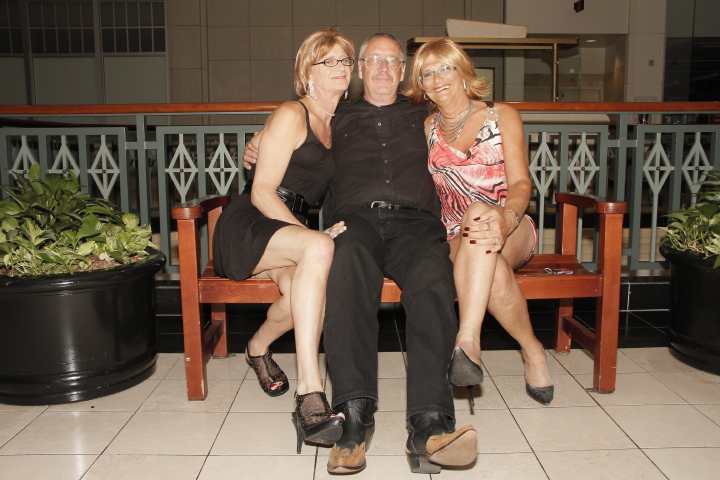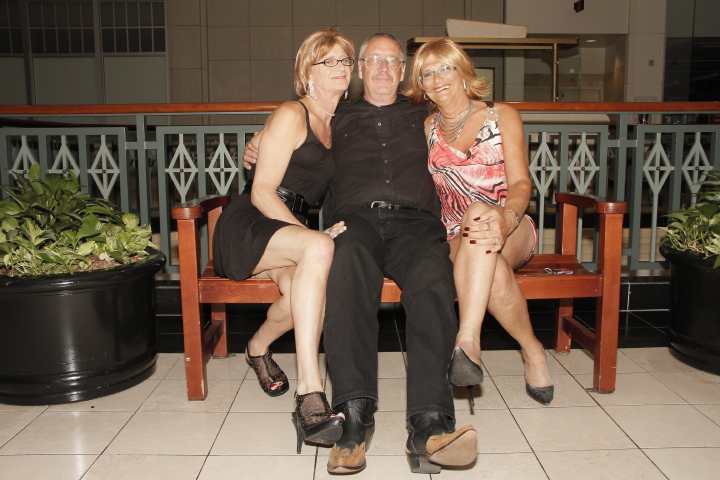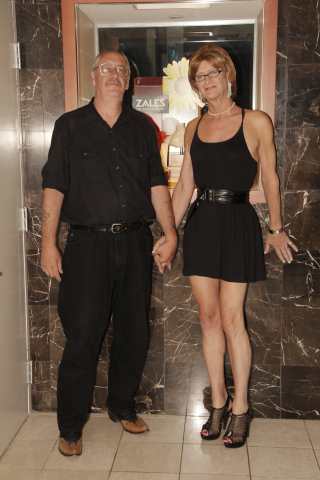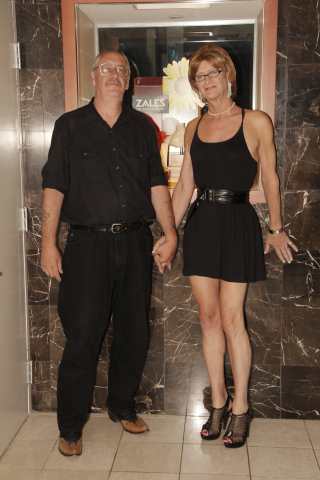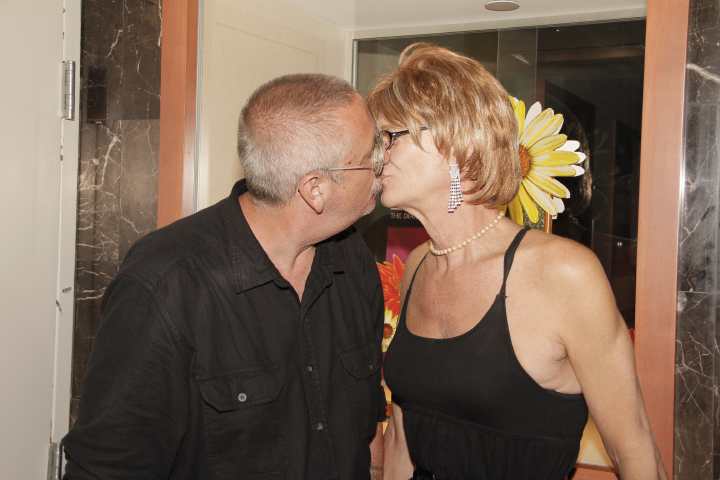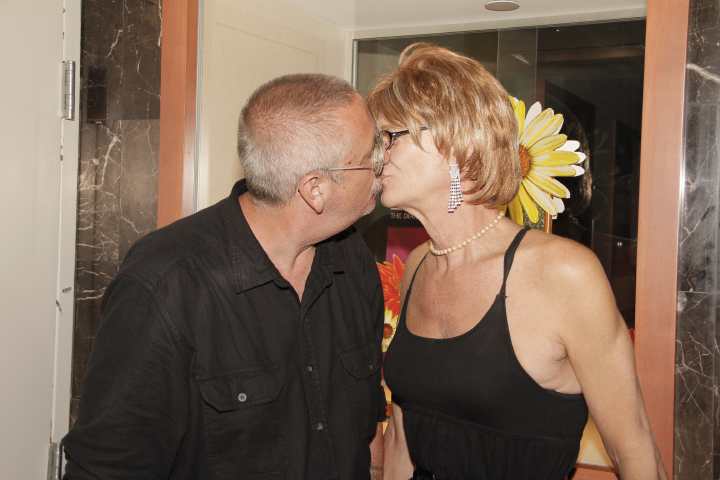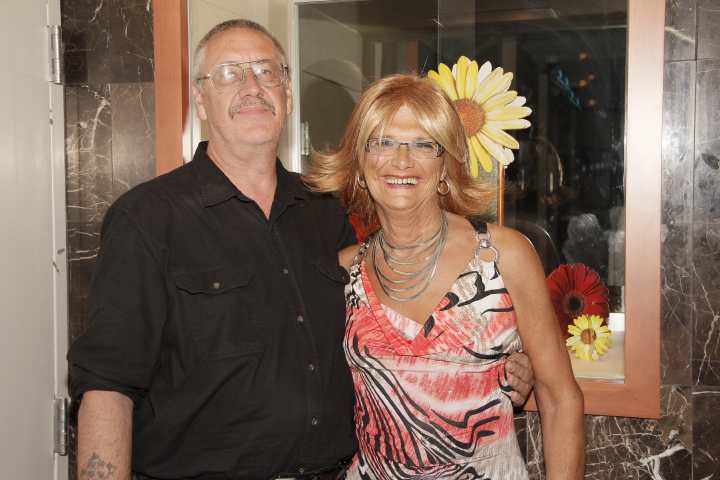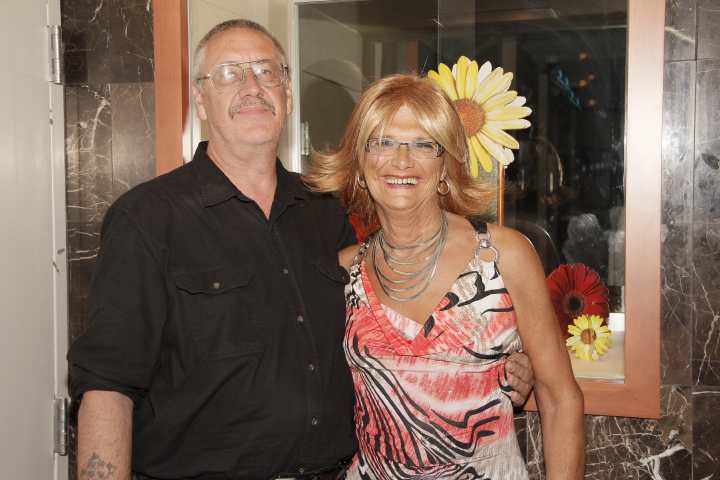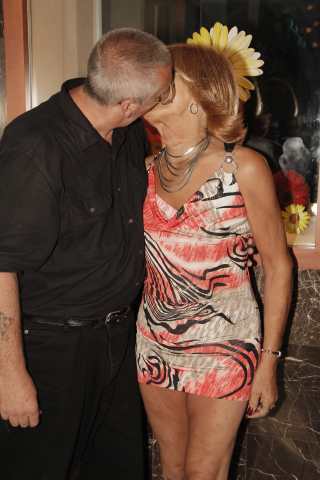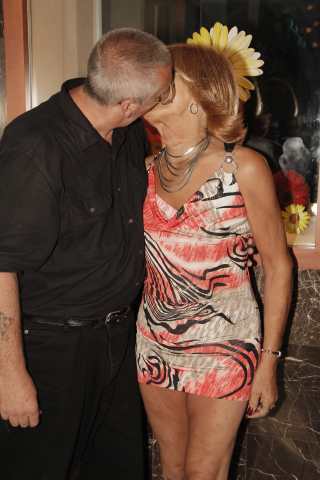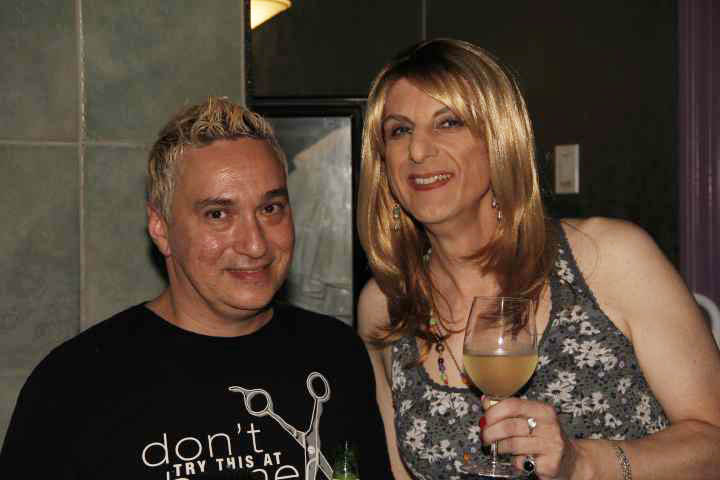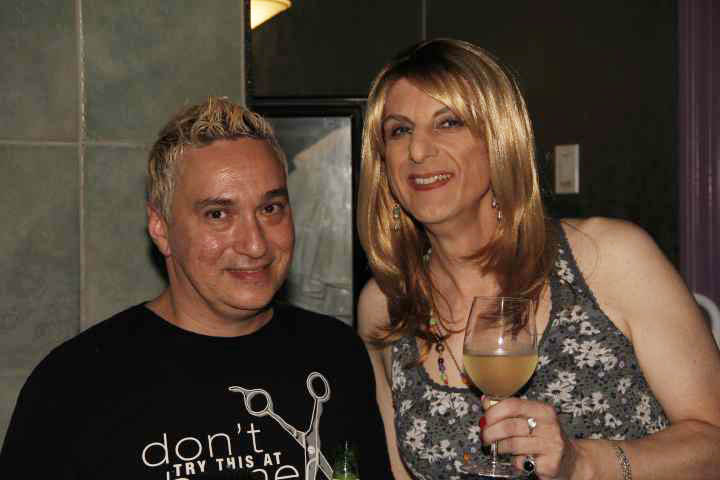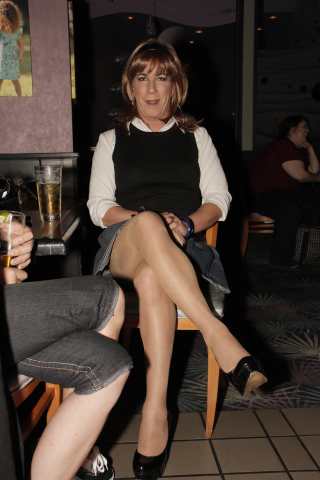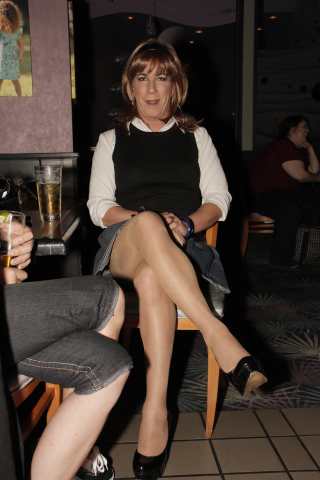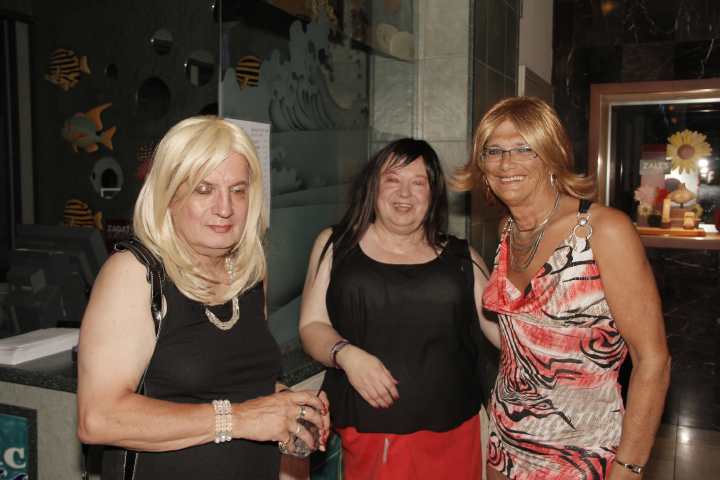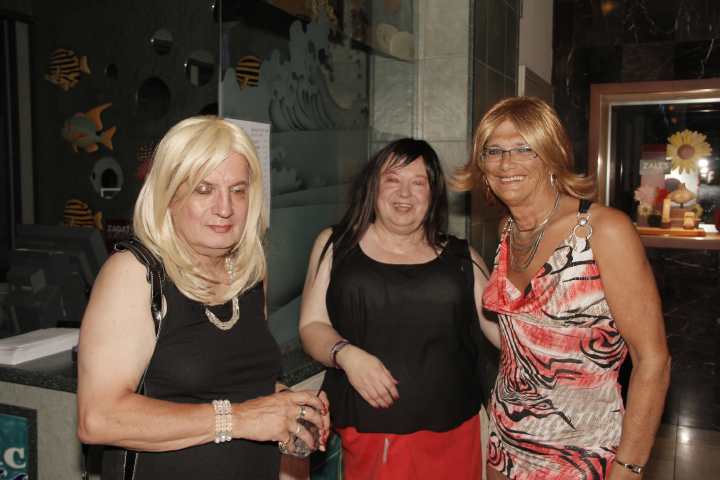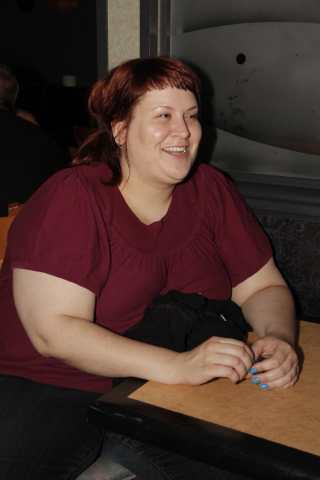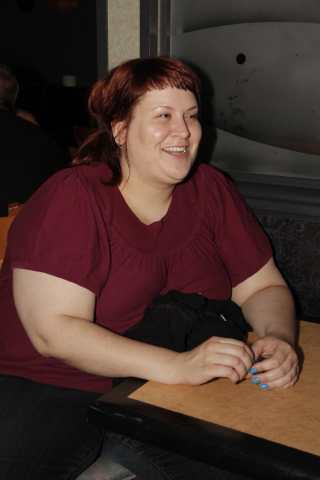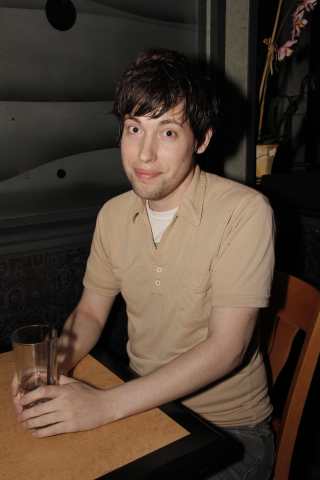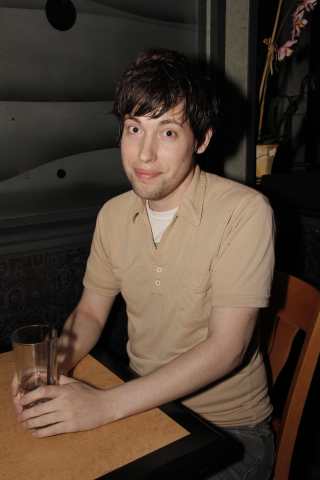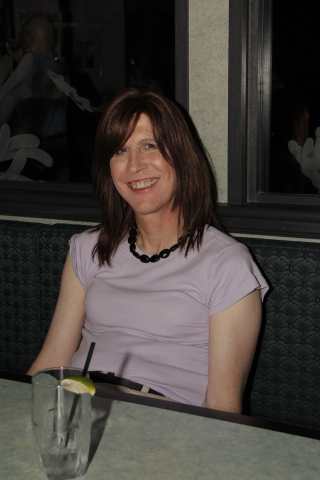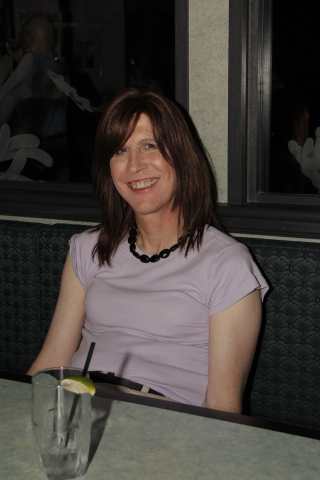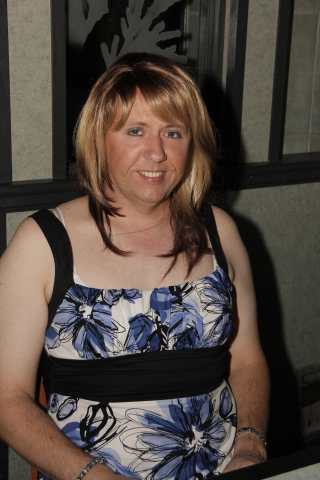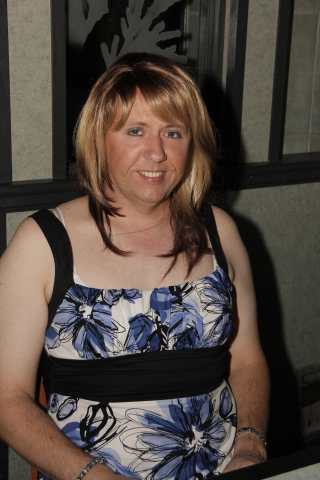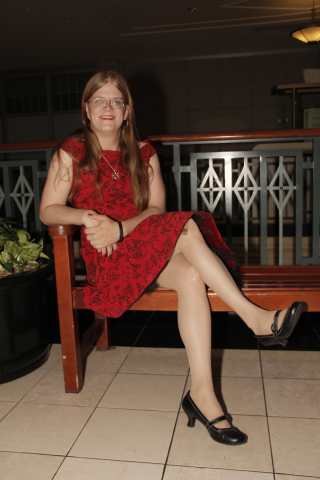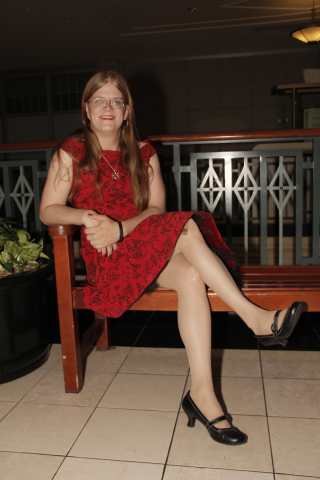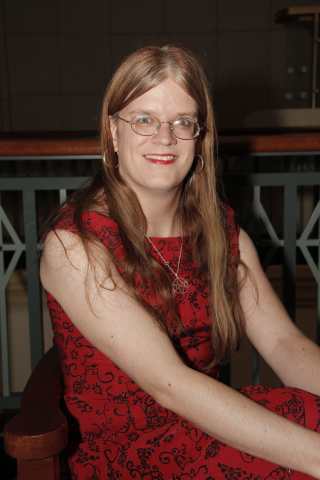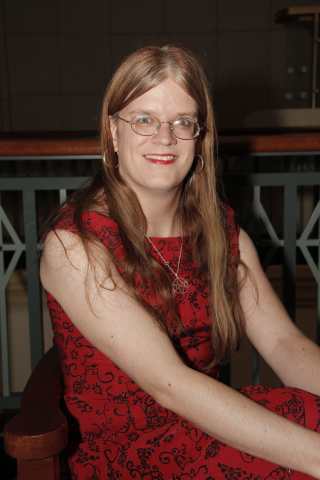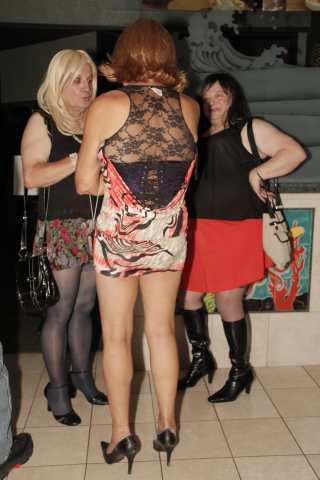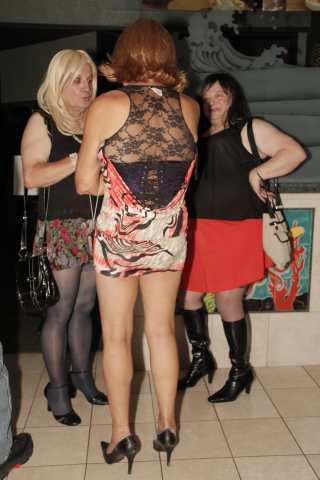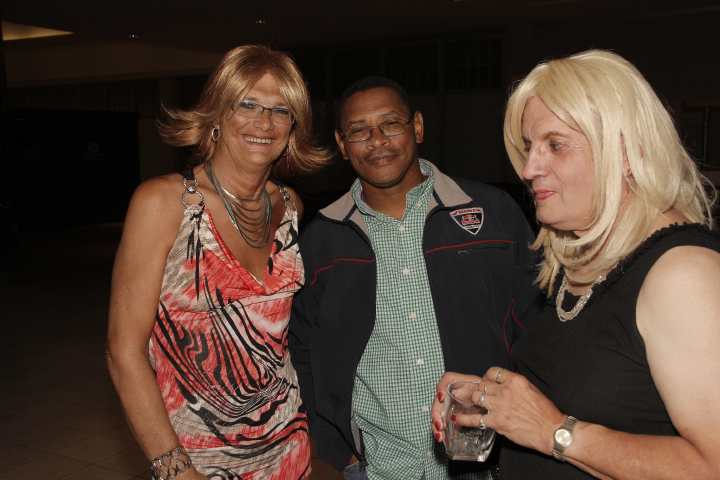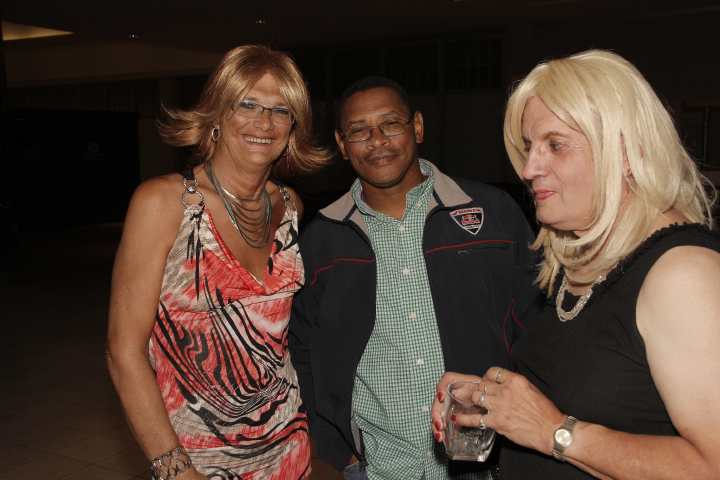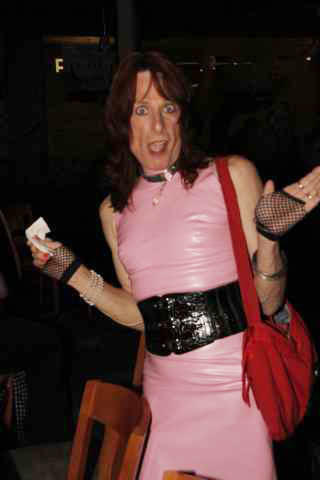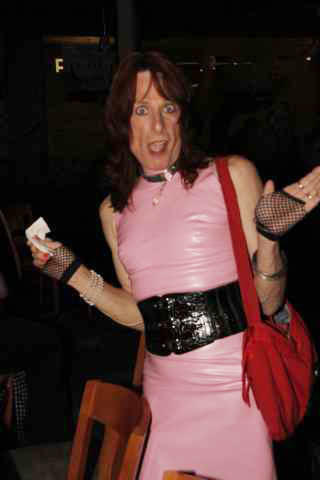 Rachel was pretty in pink... vinyl.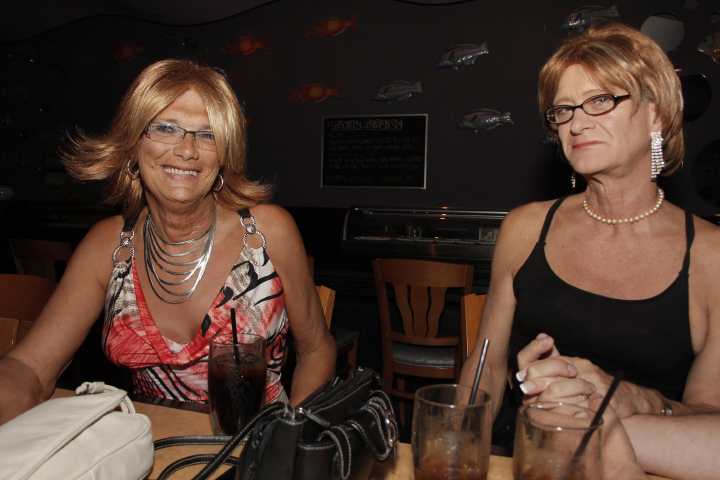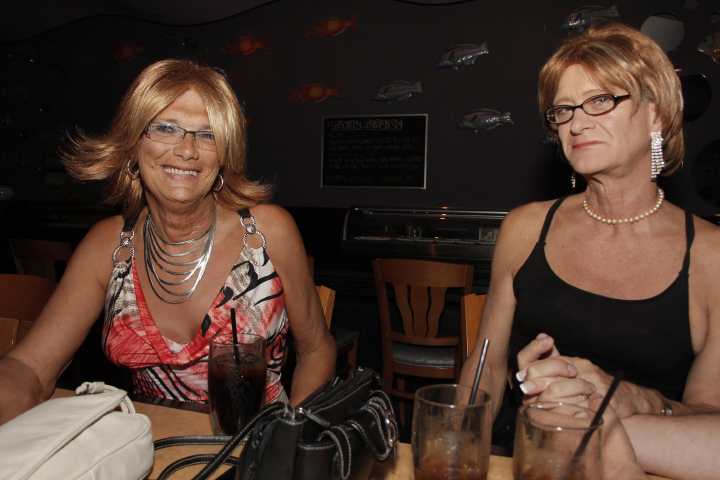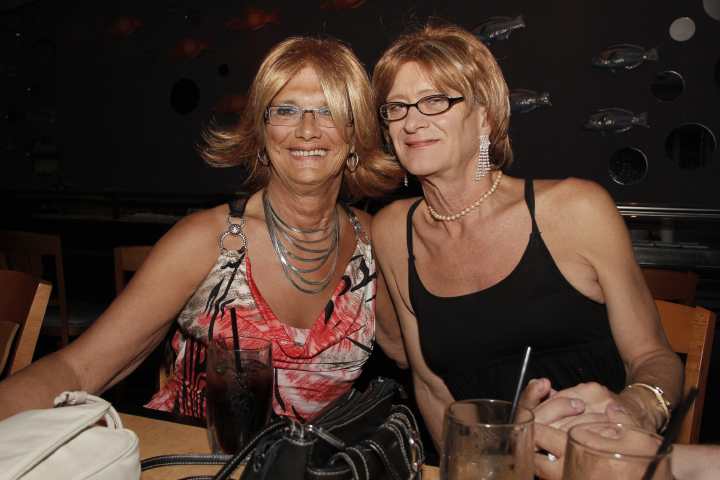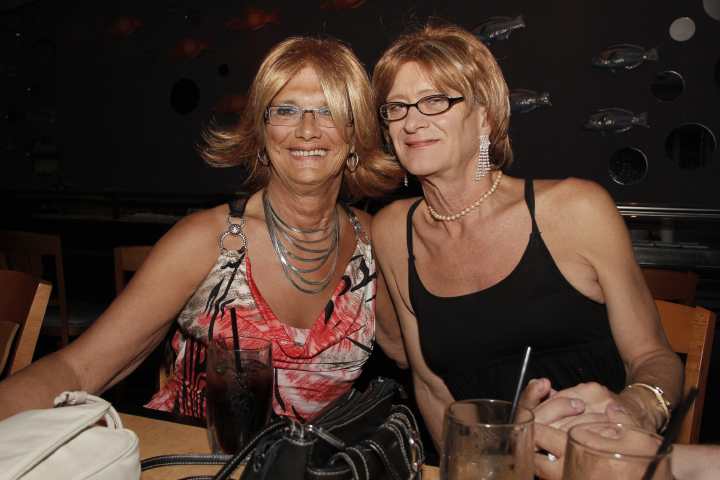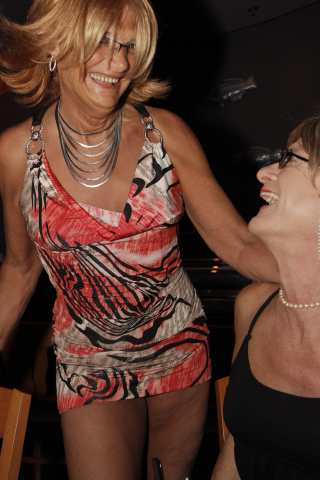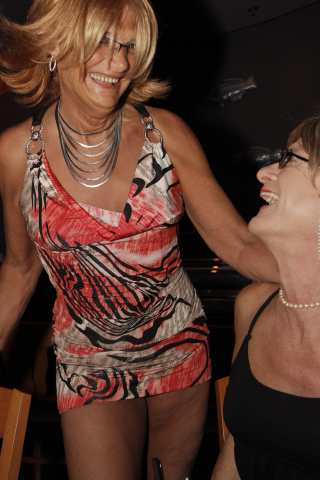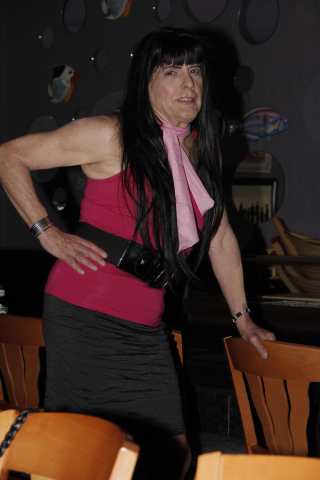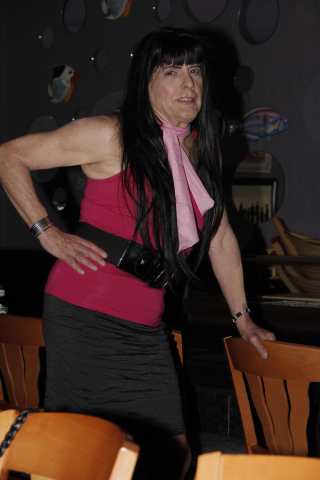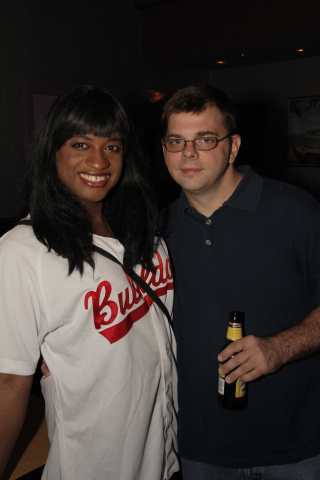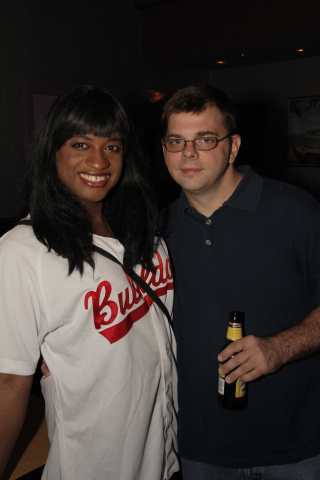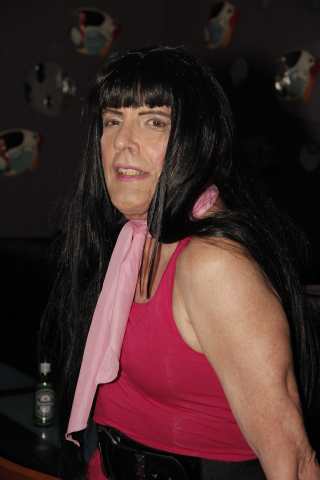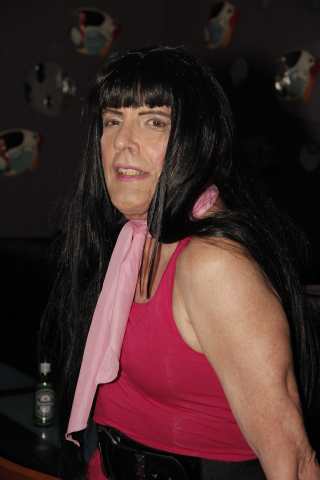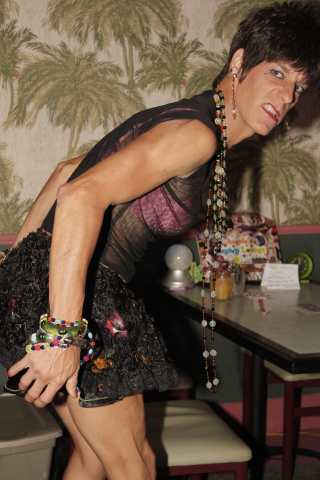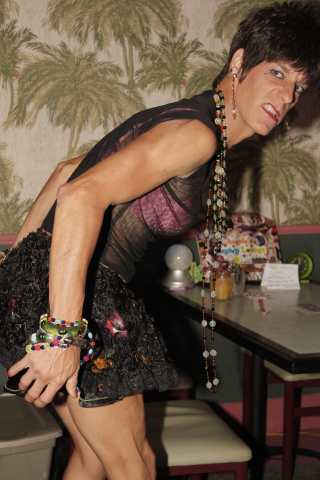 Stop takin' my picture!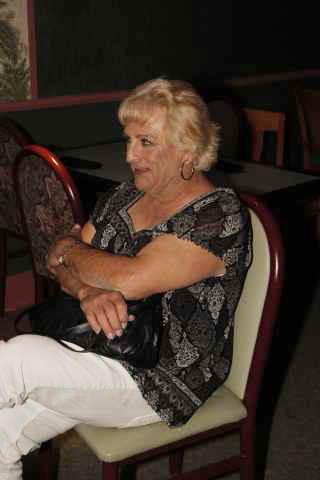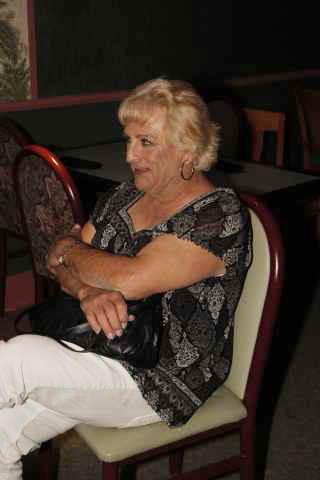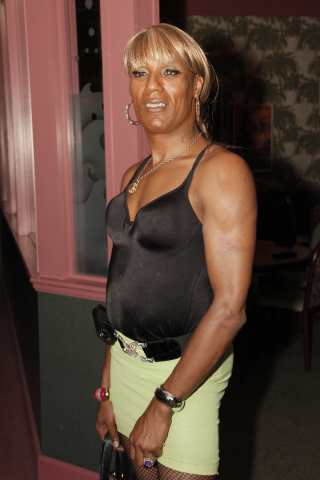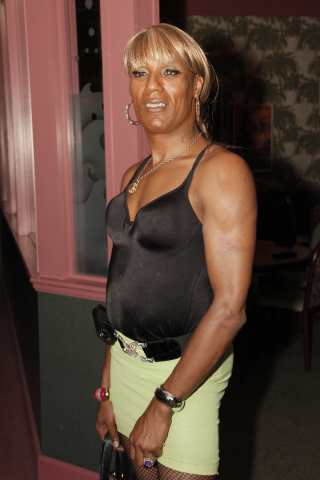 Ashley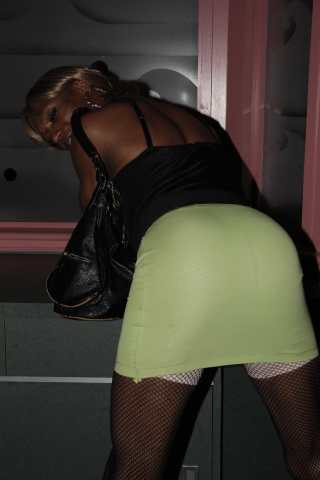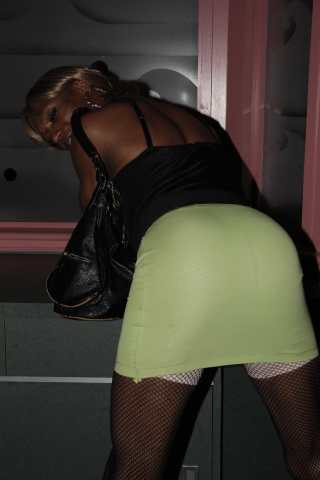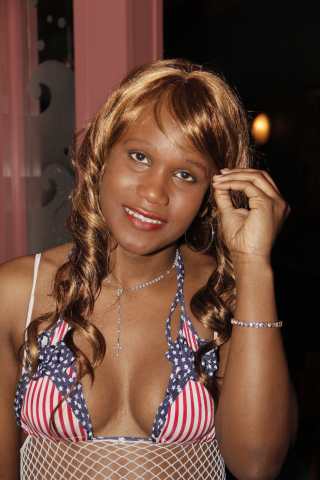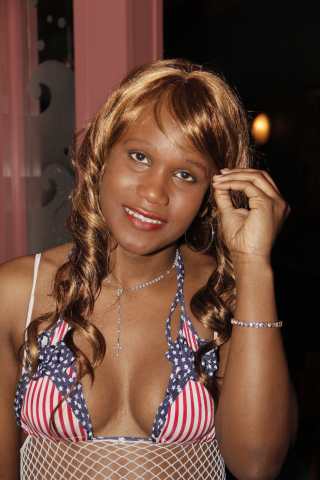 Vicki Tory Secret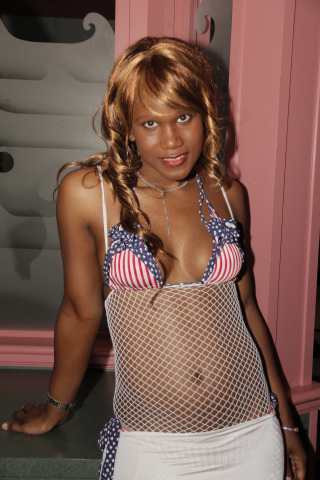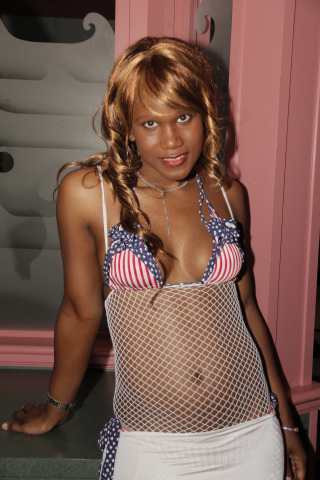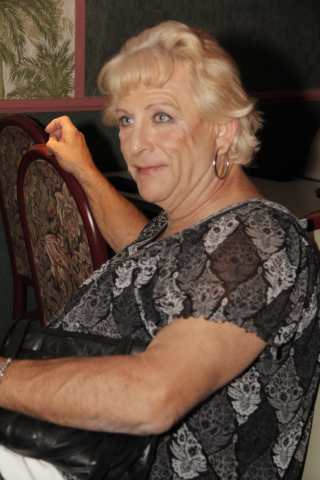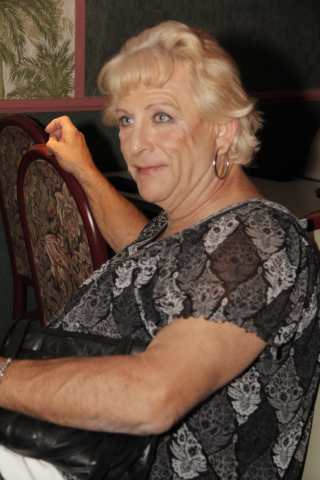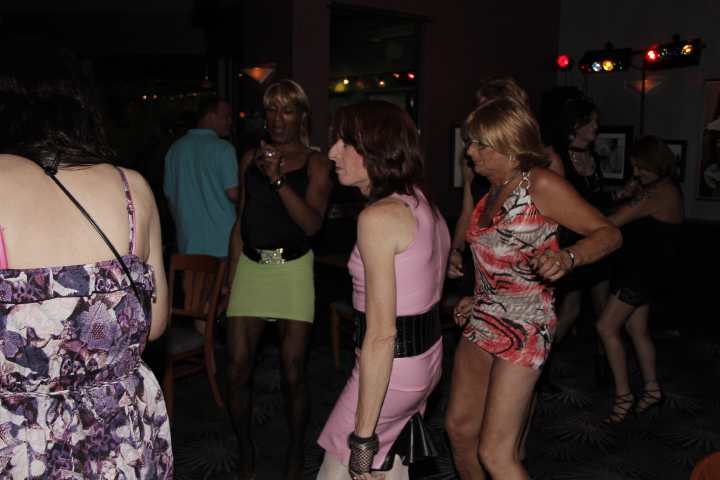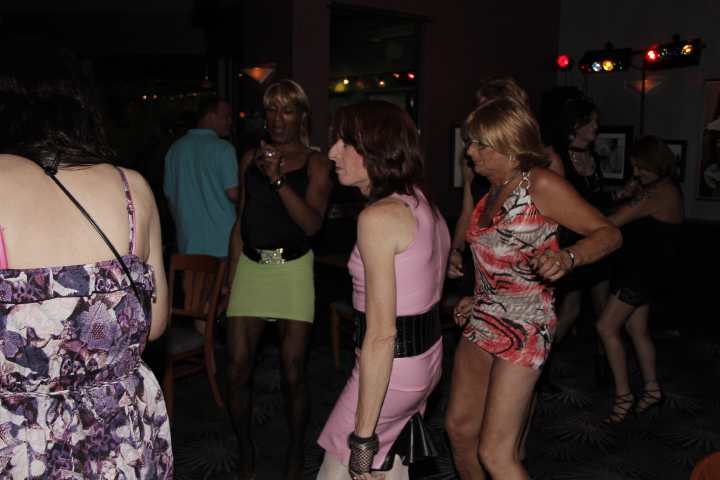 There was dancing!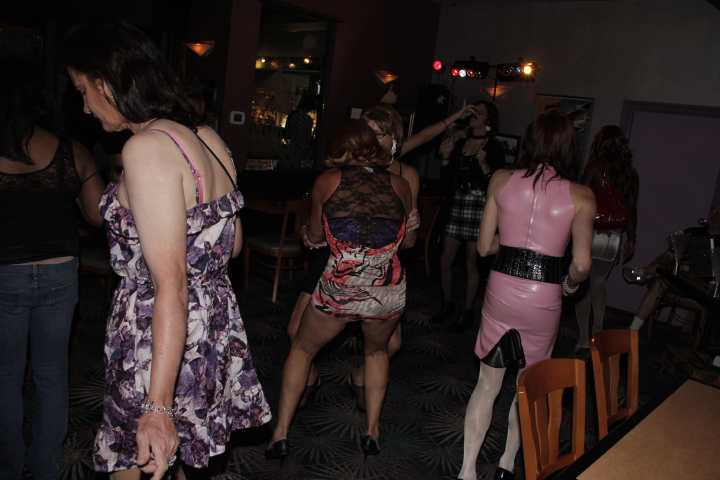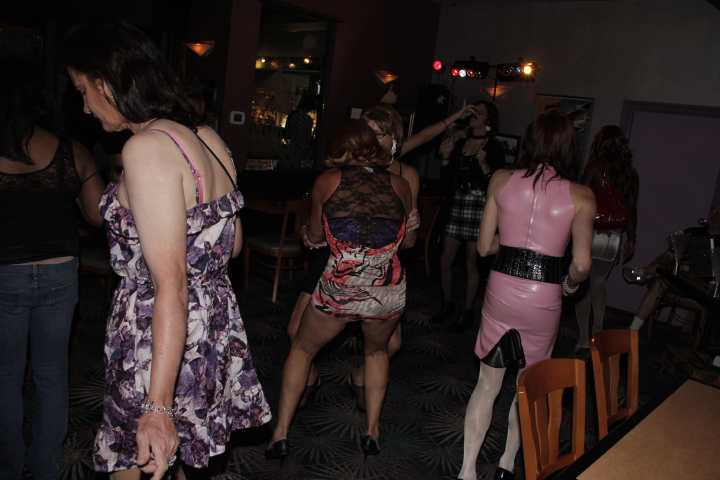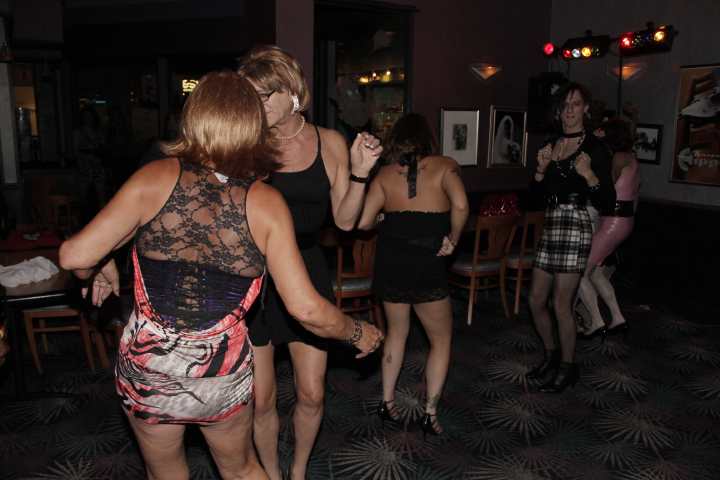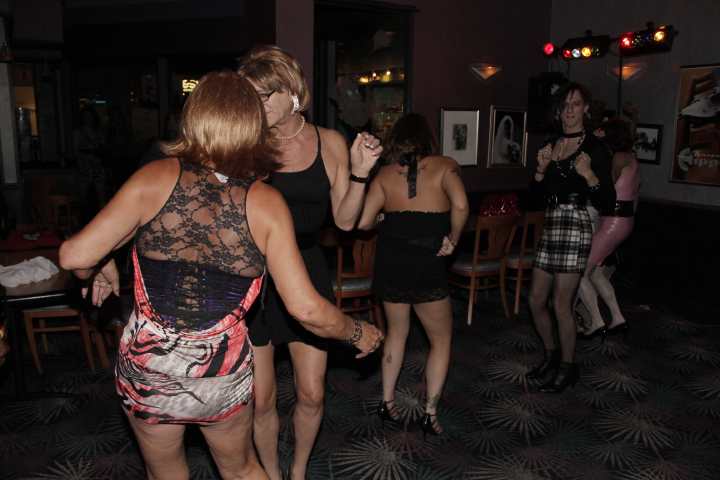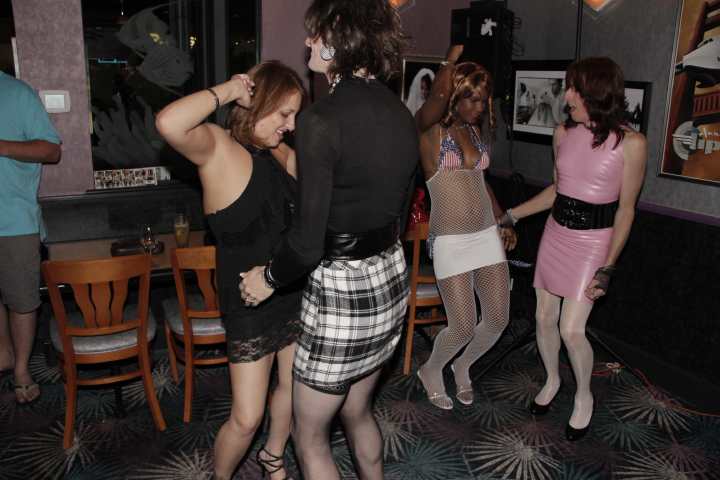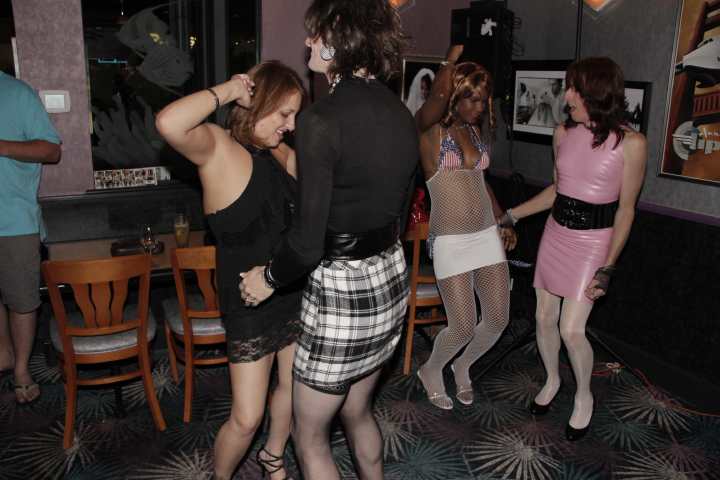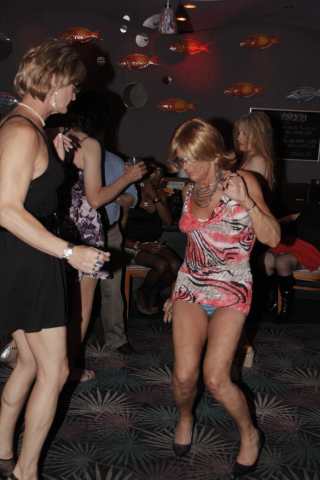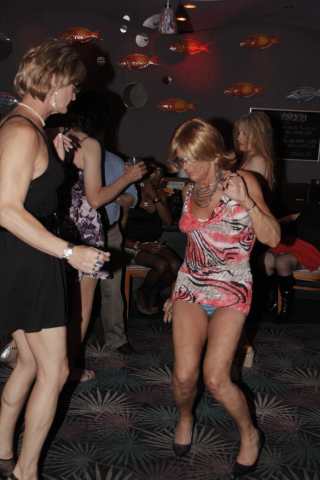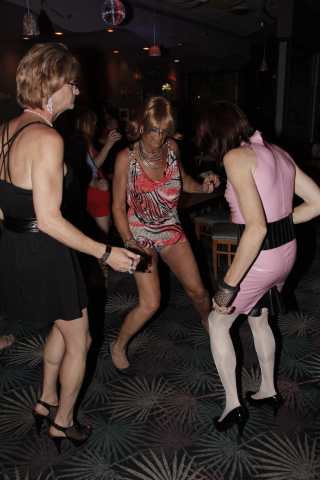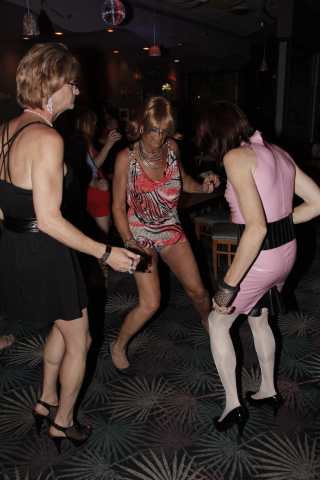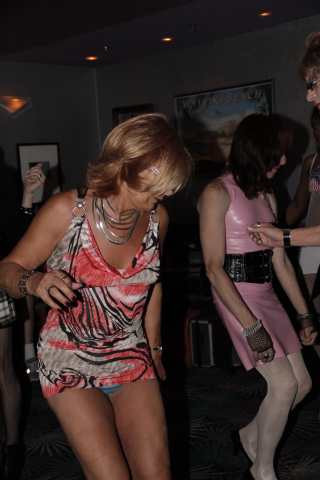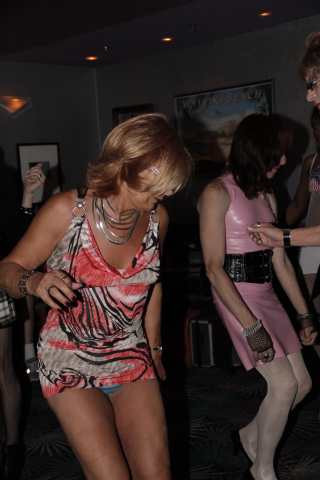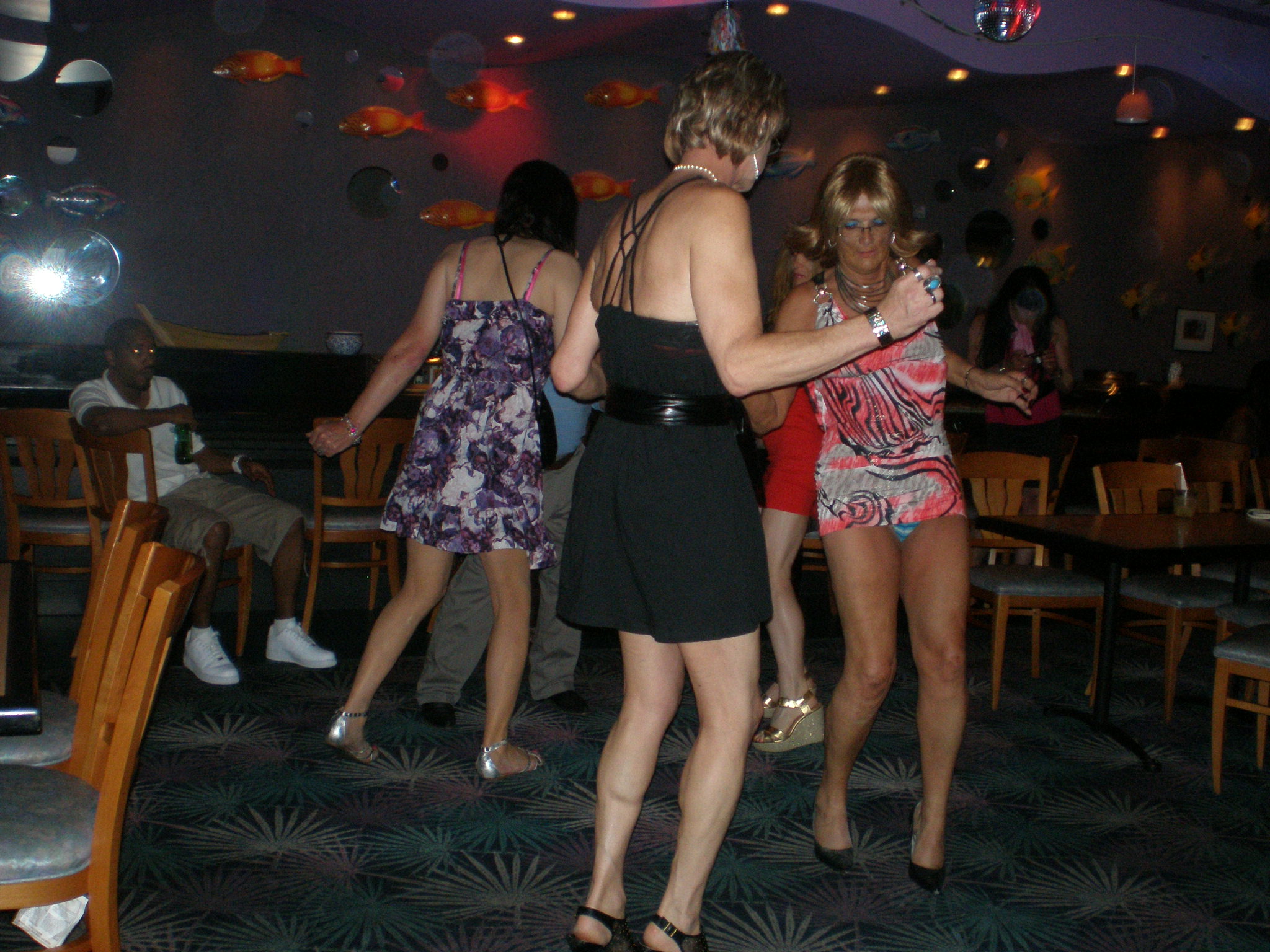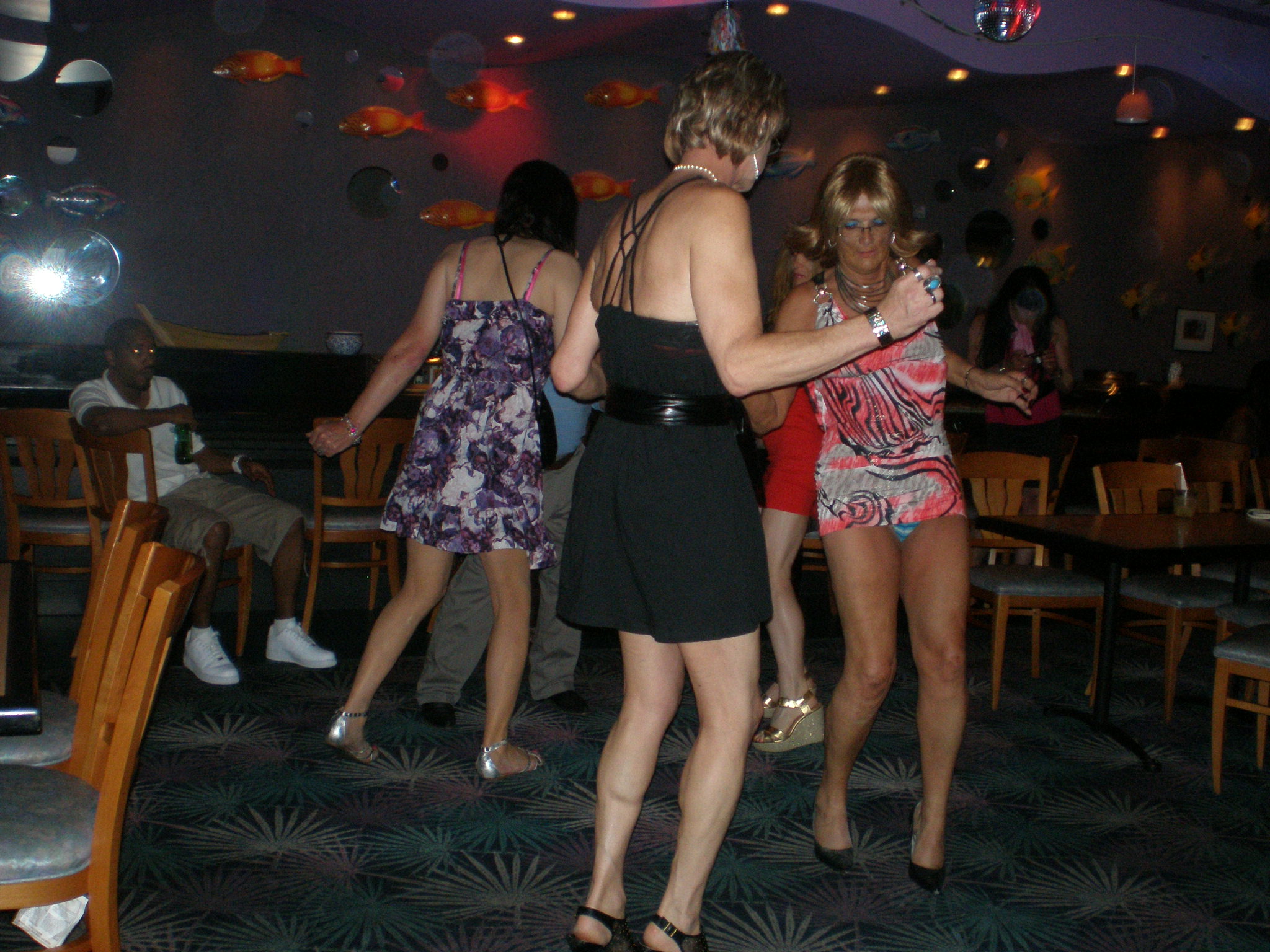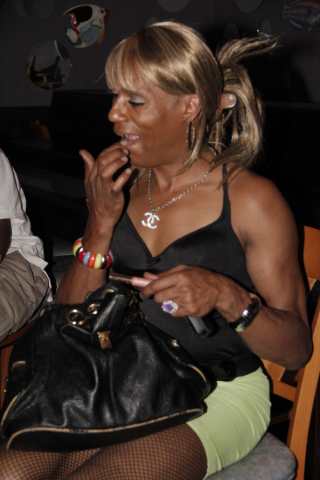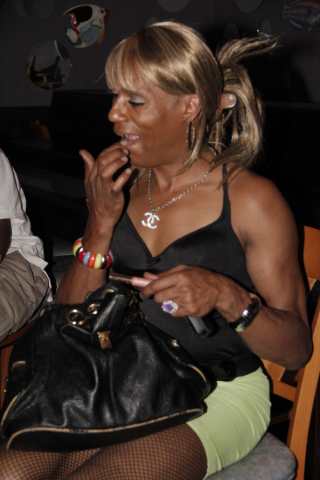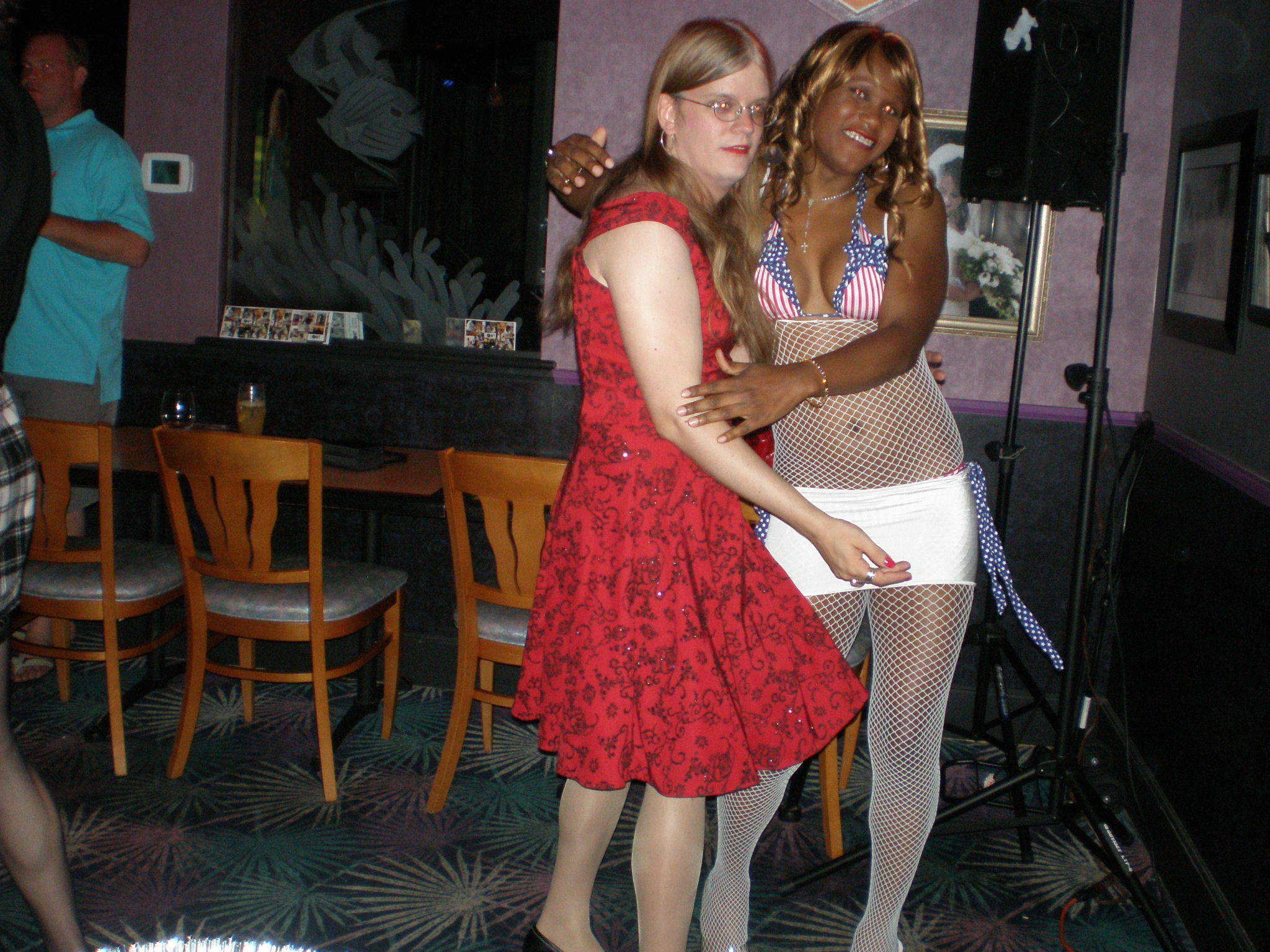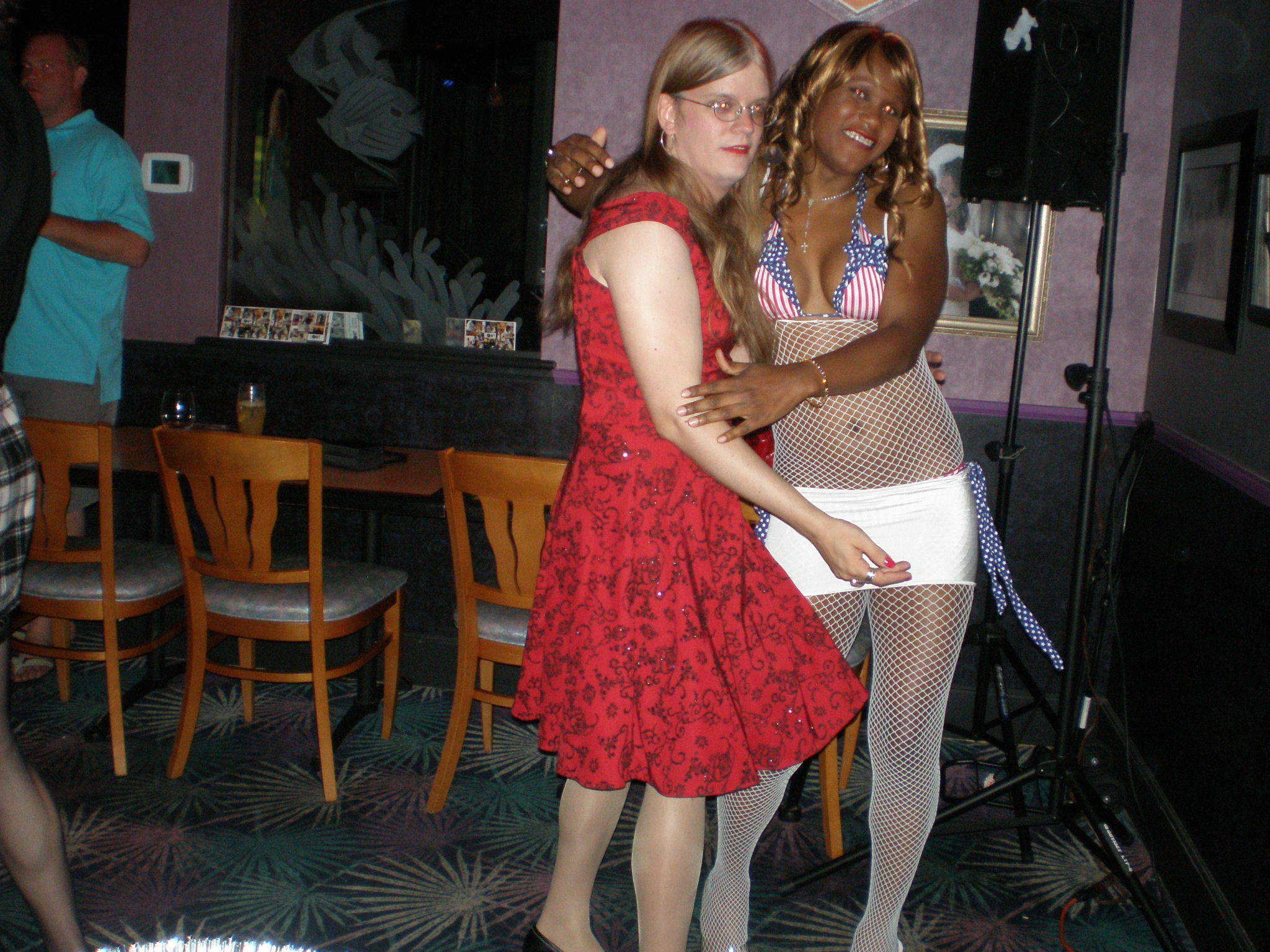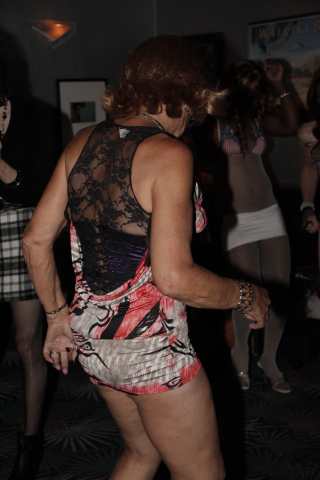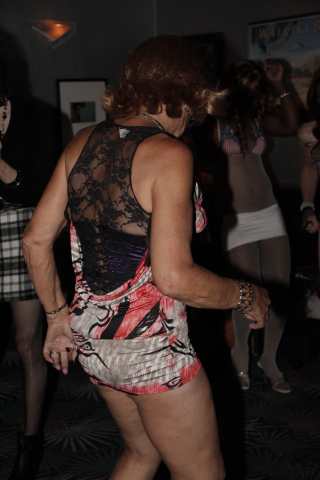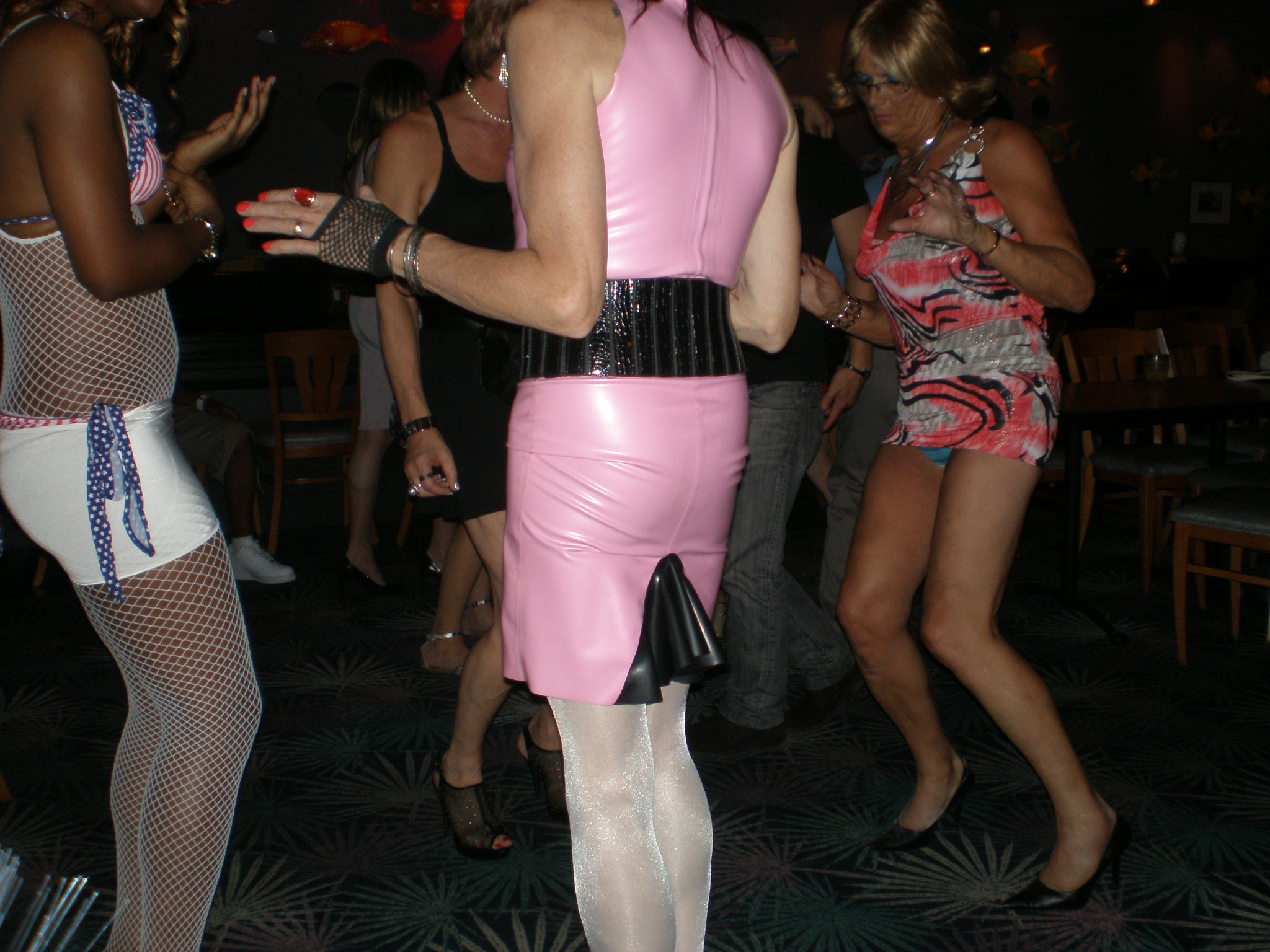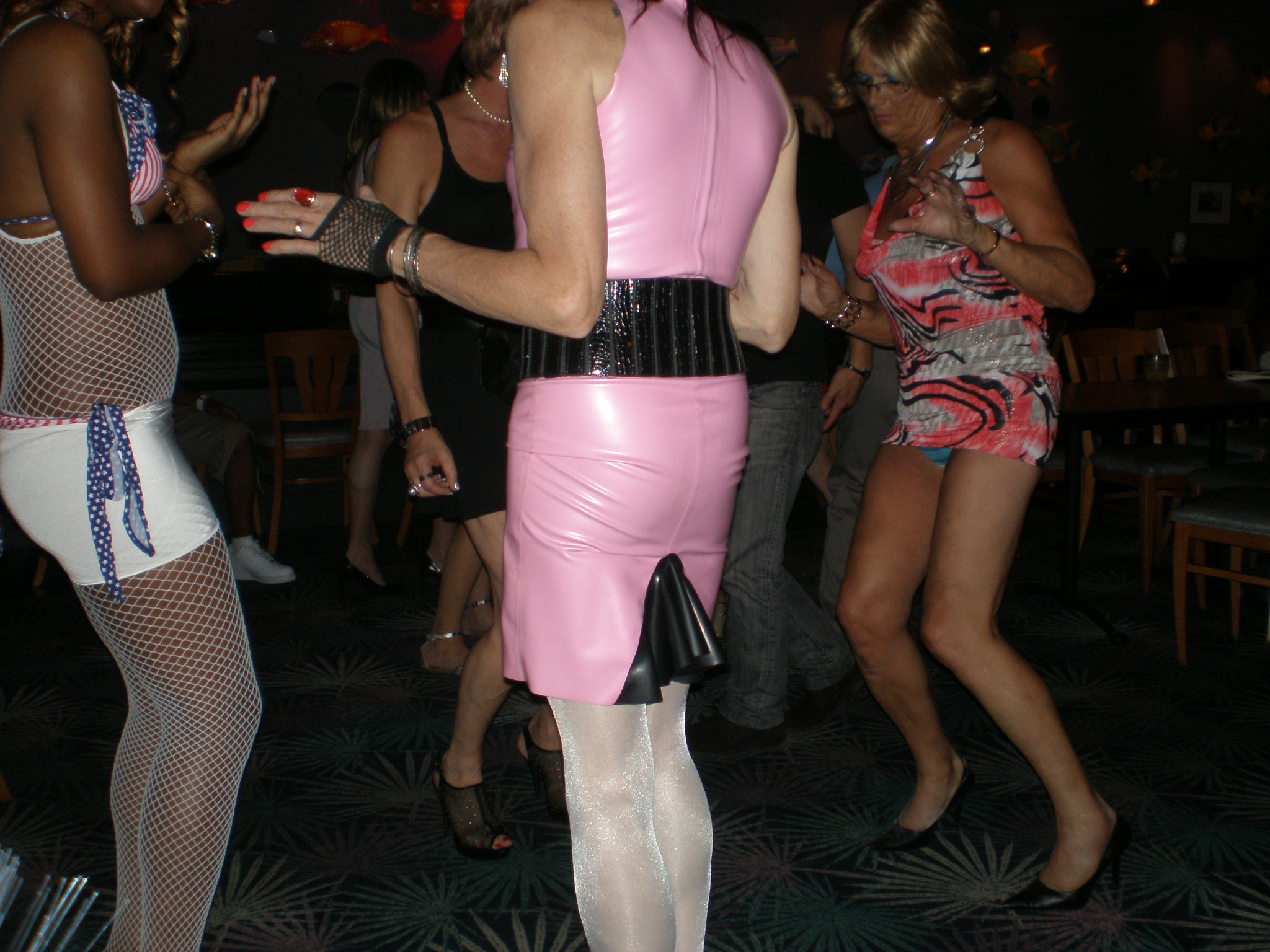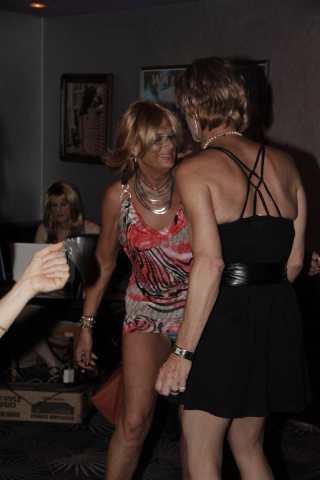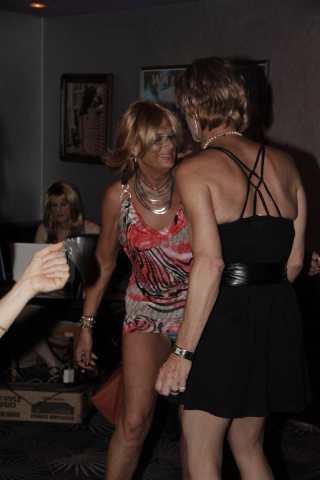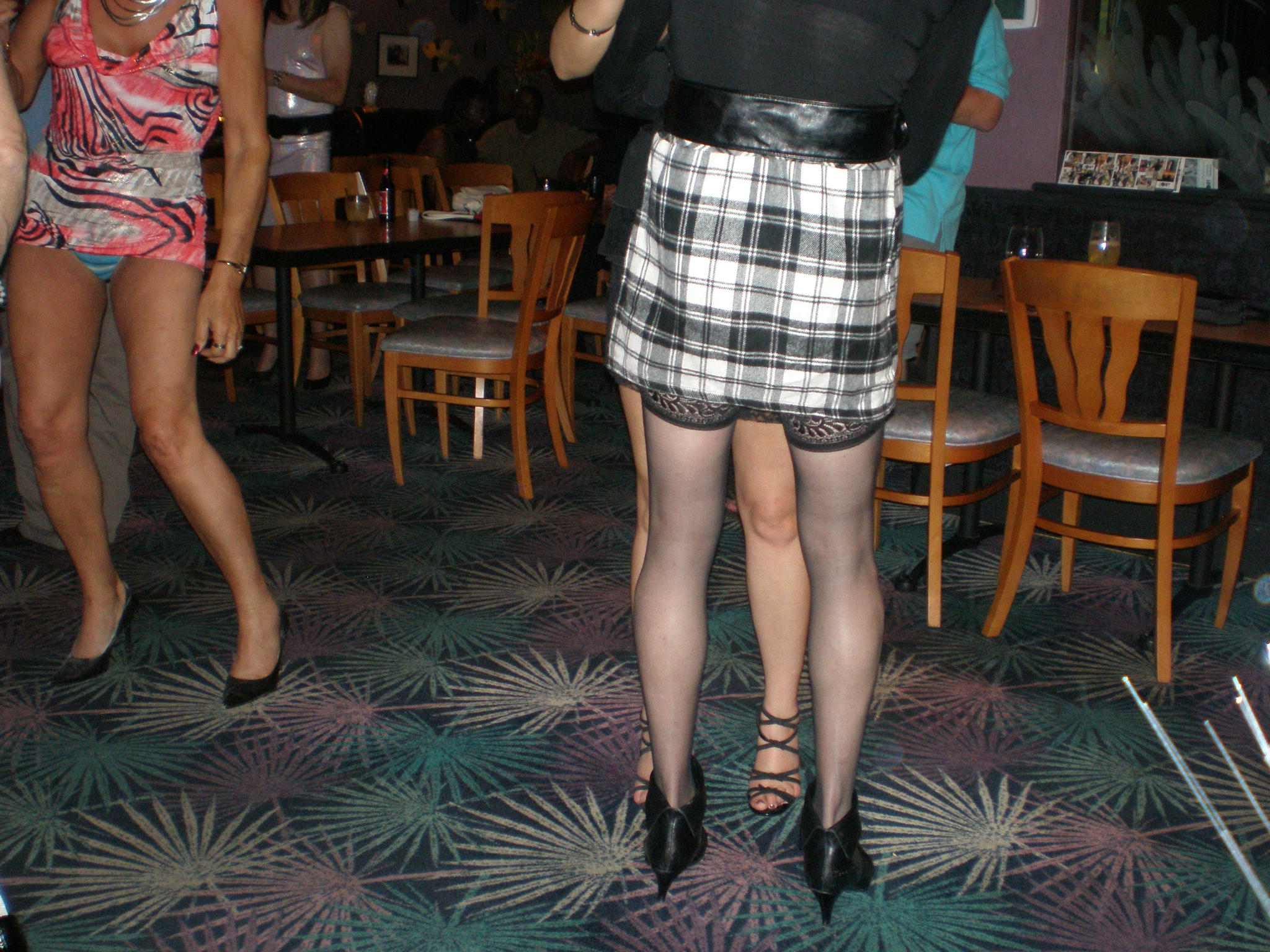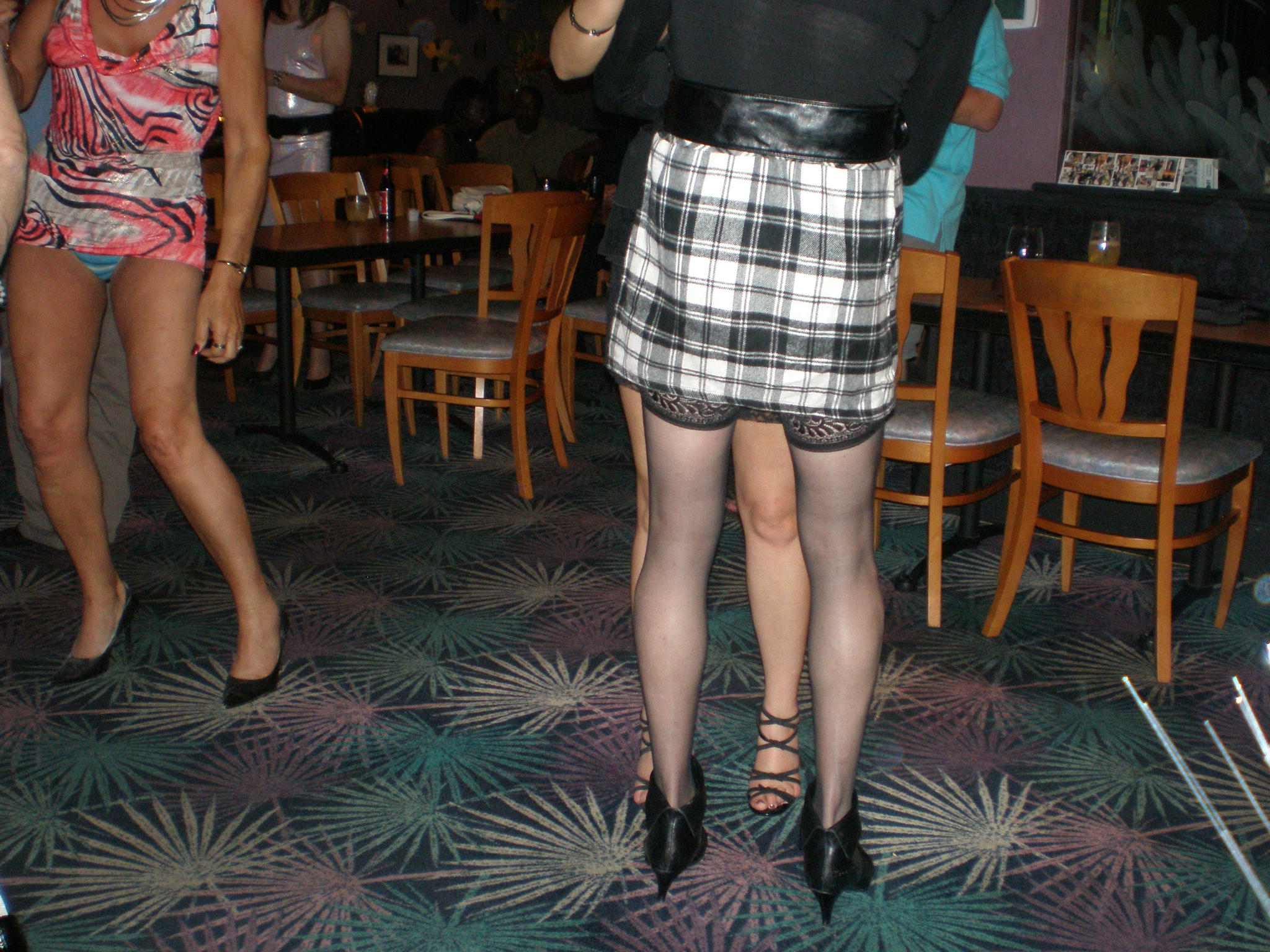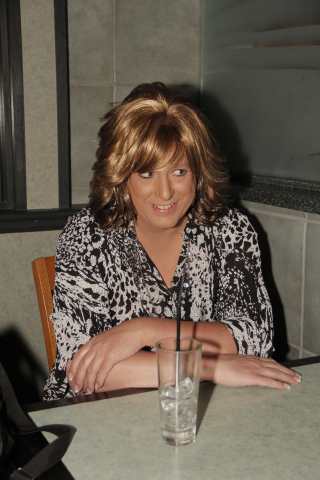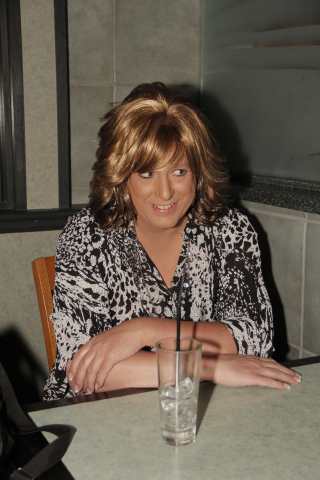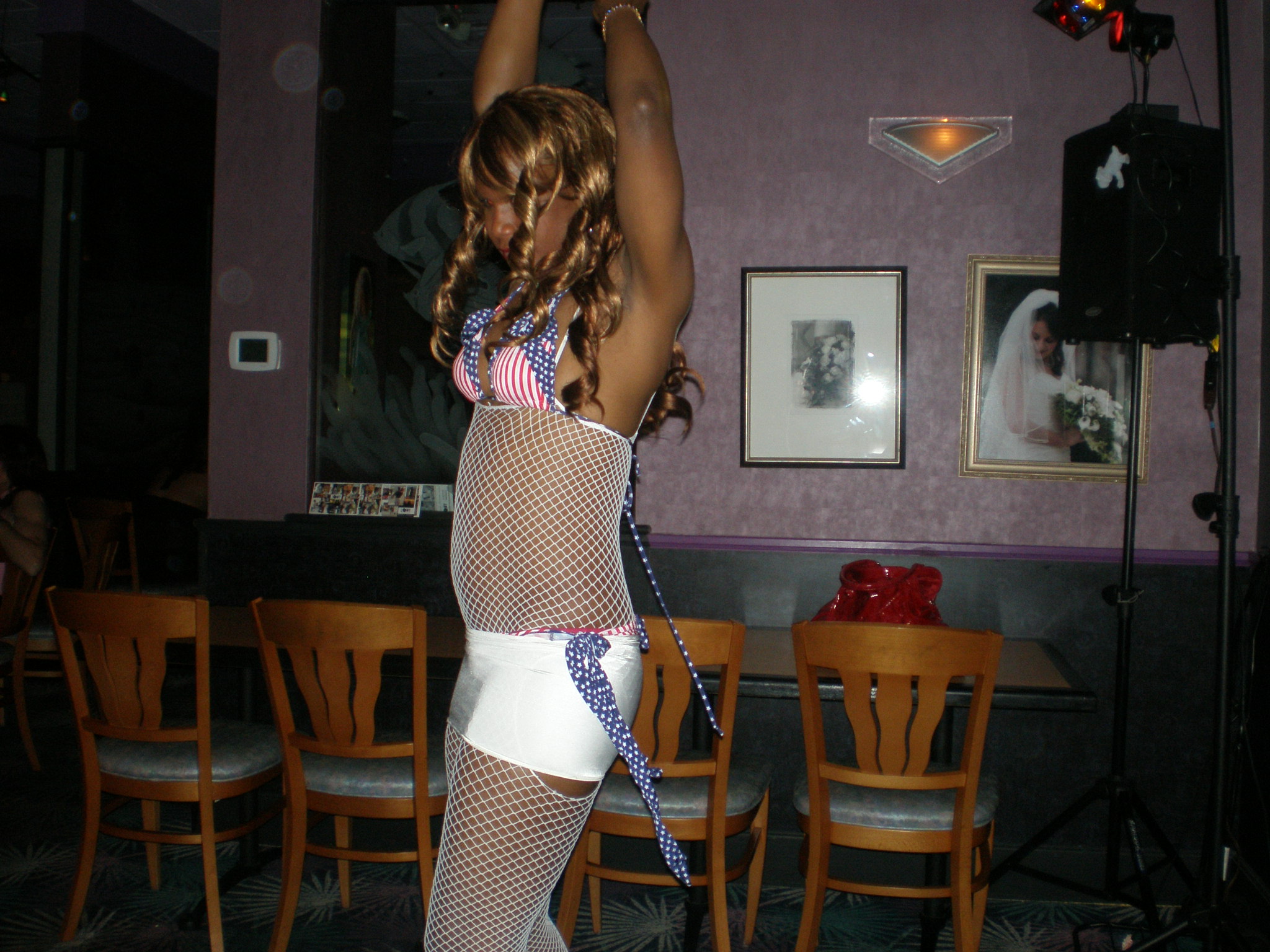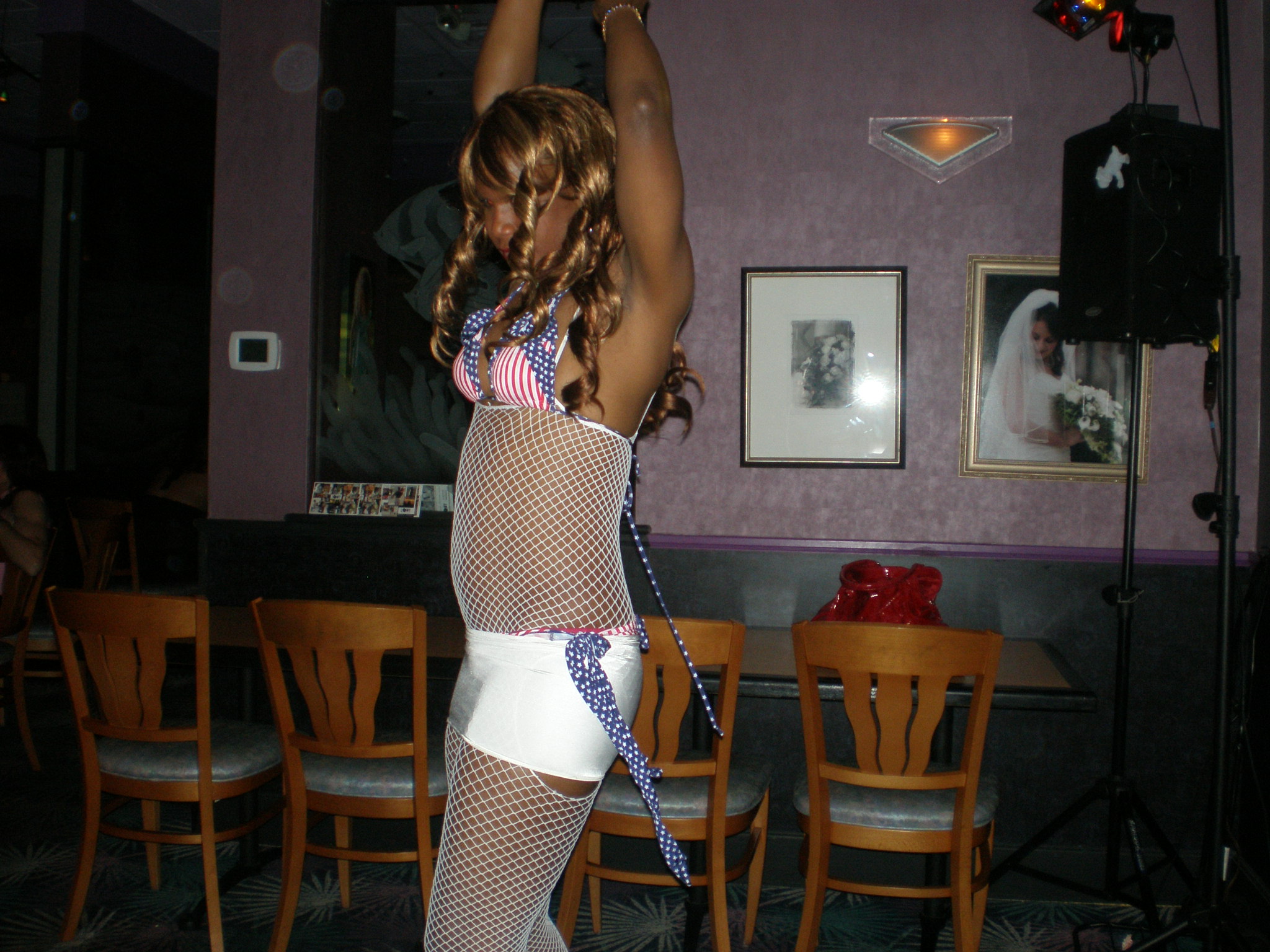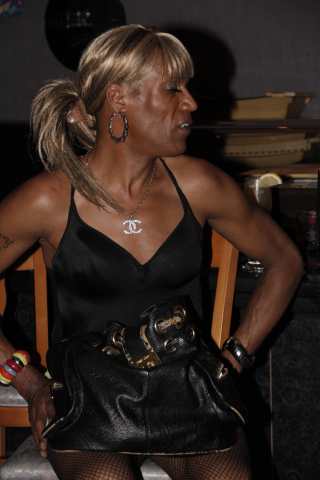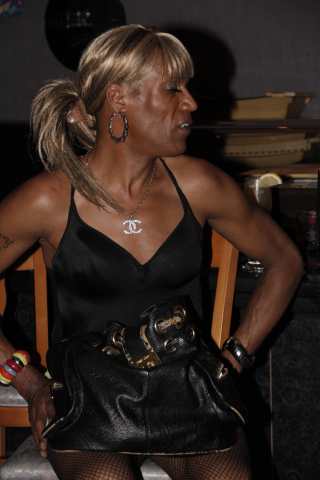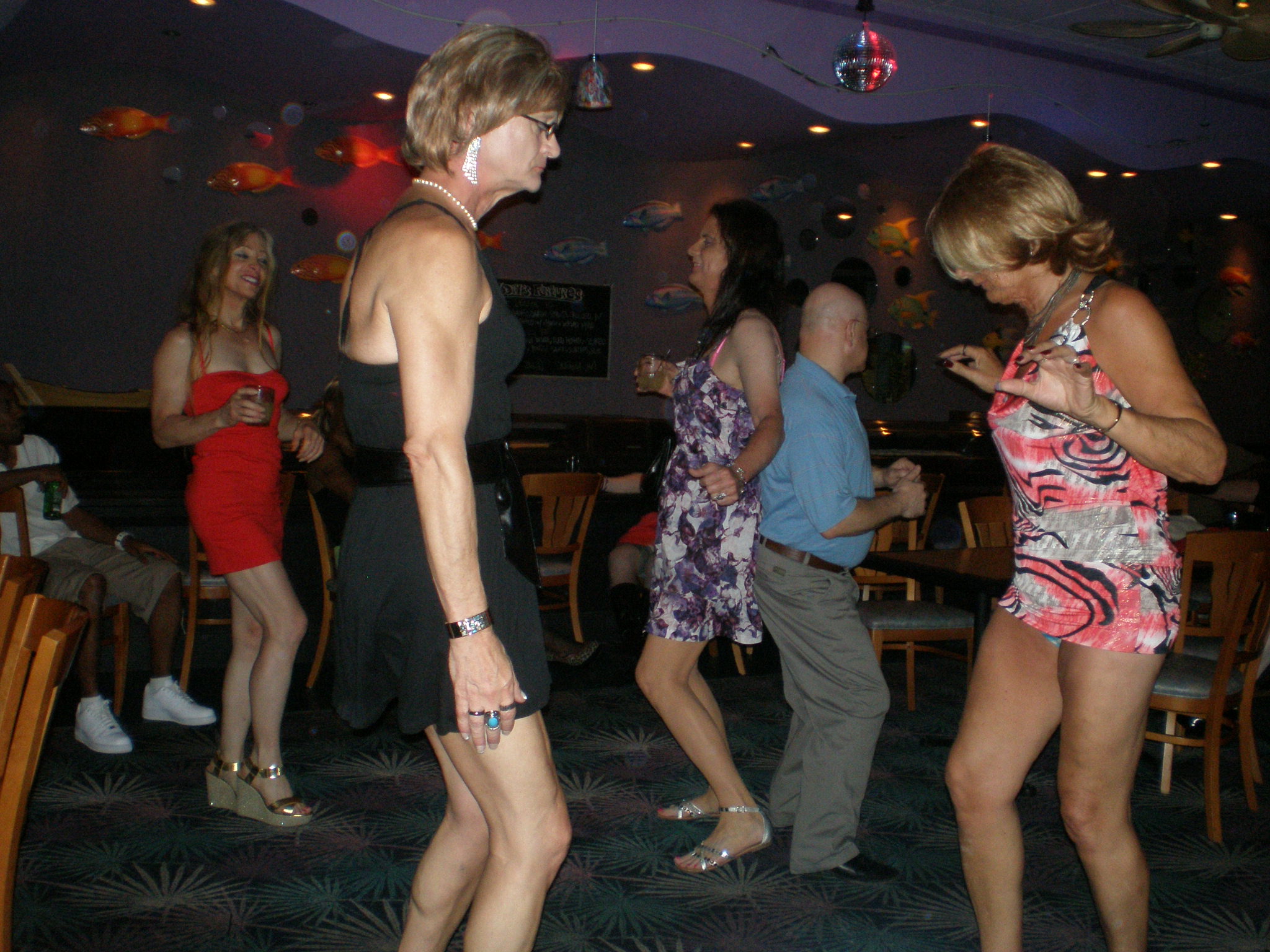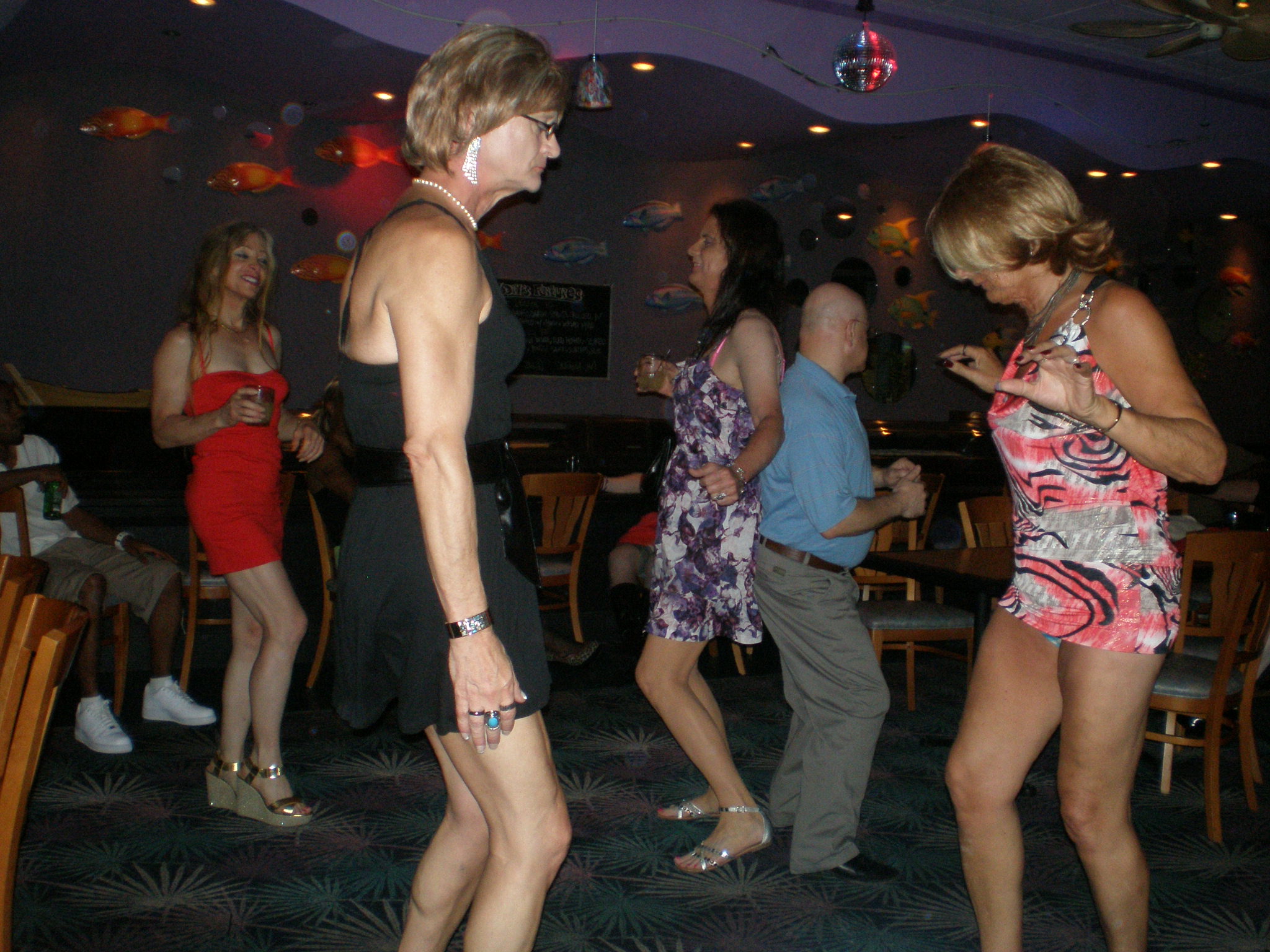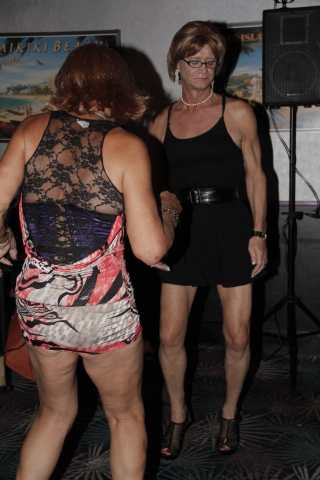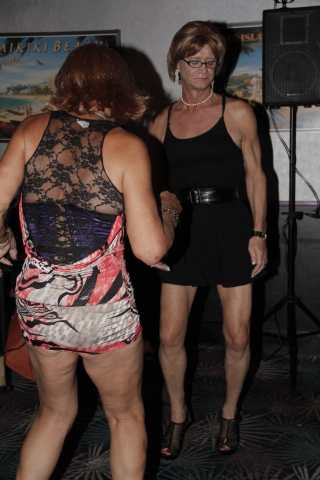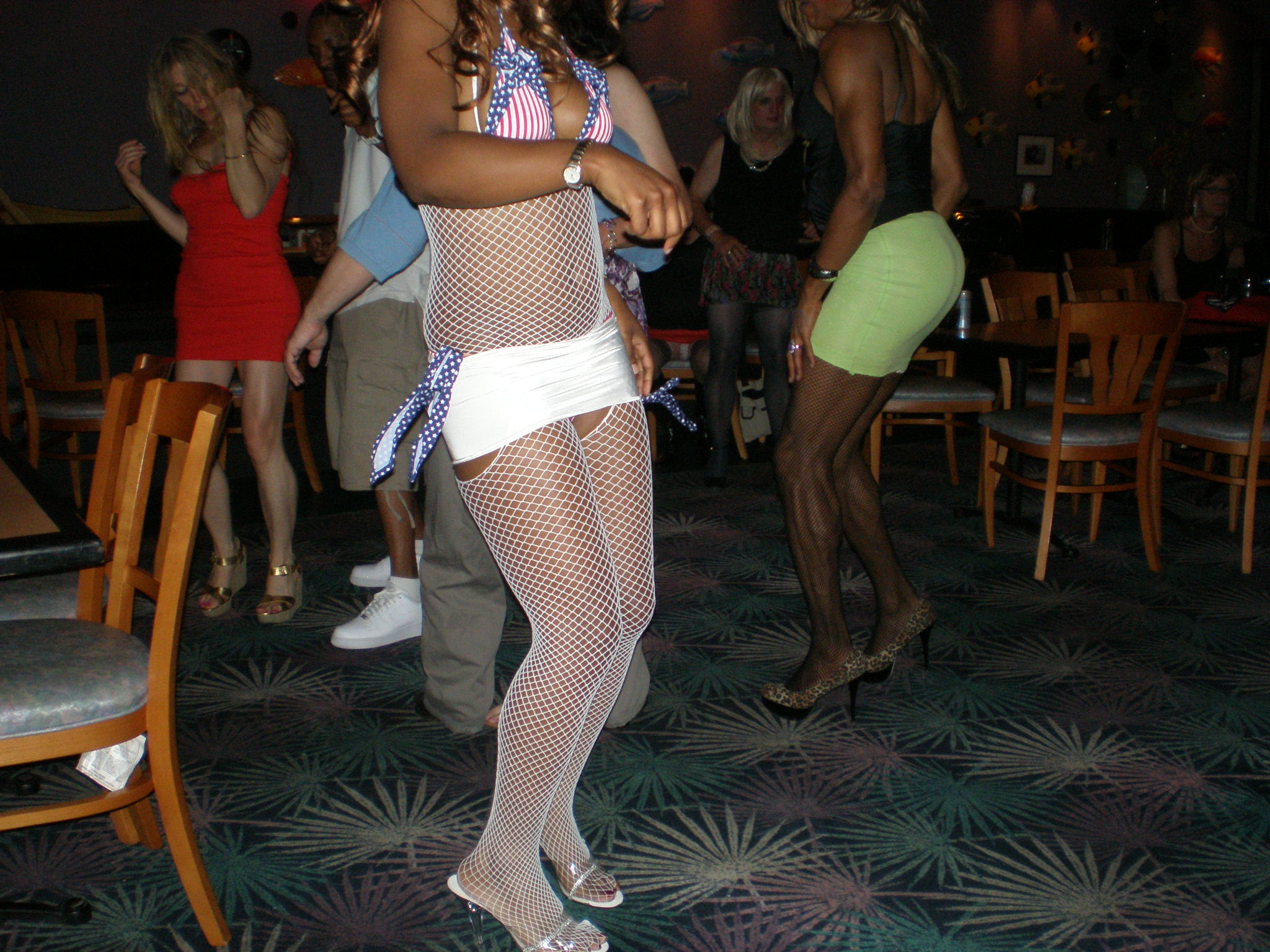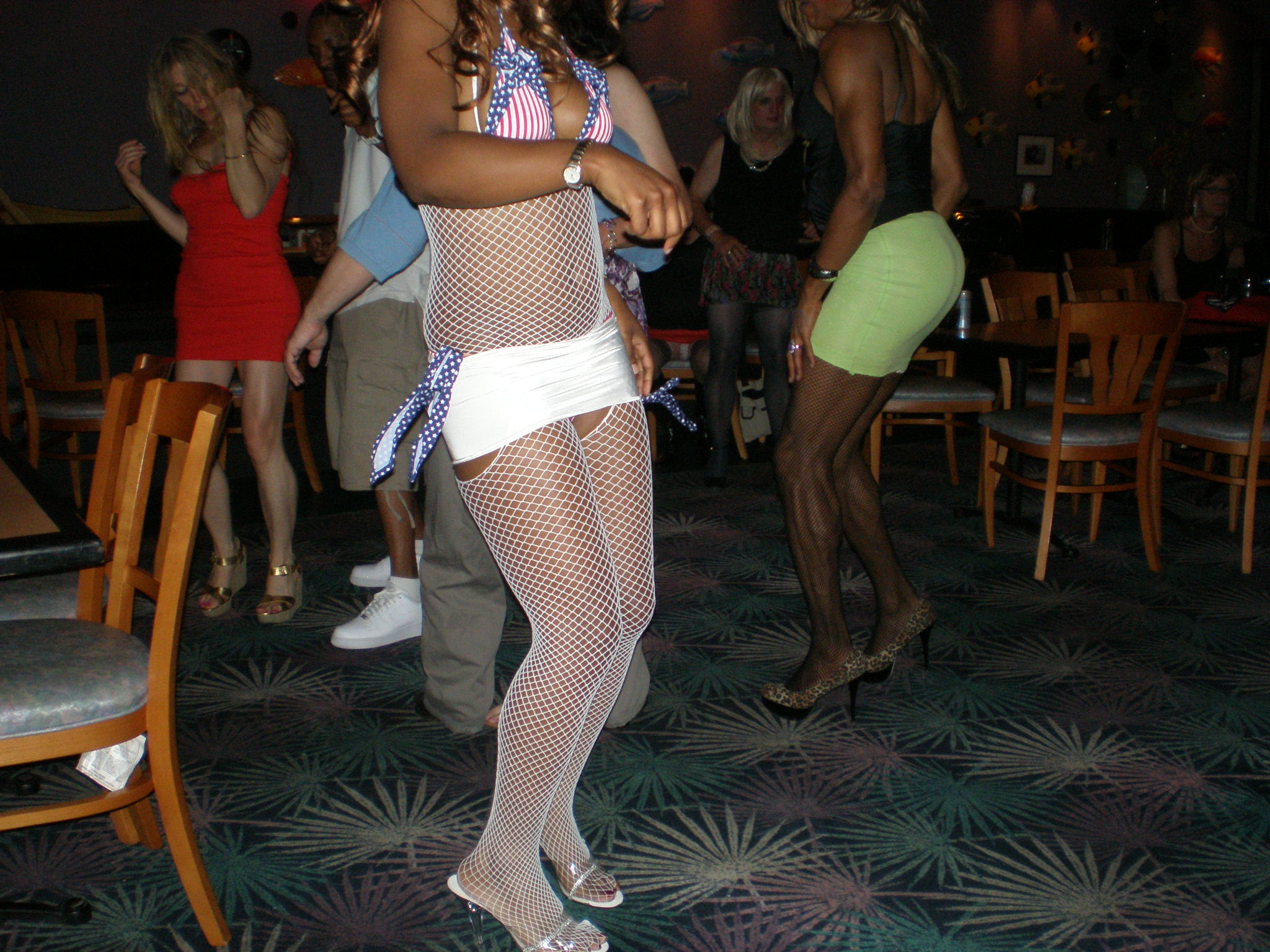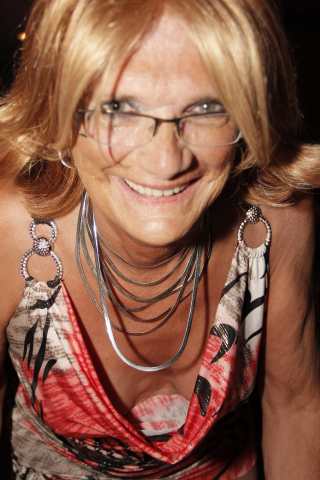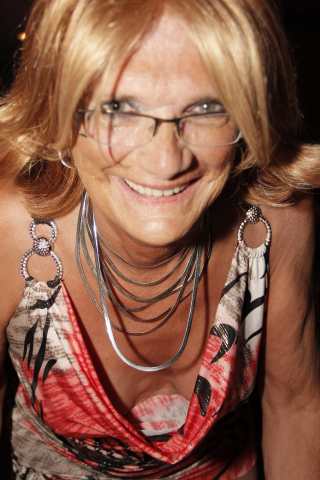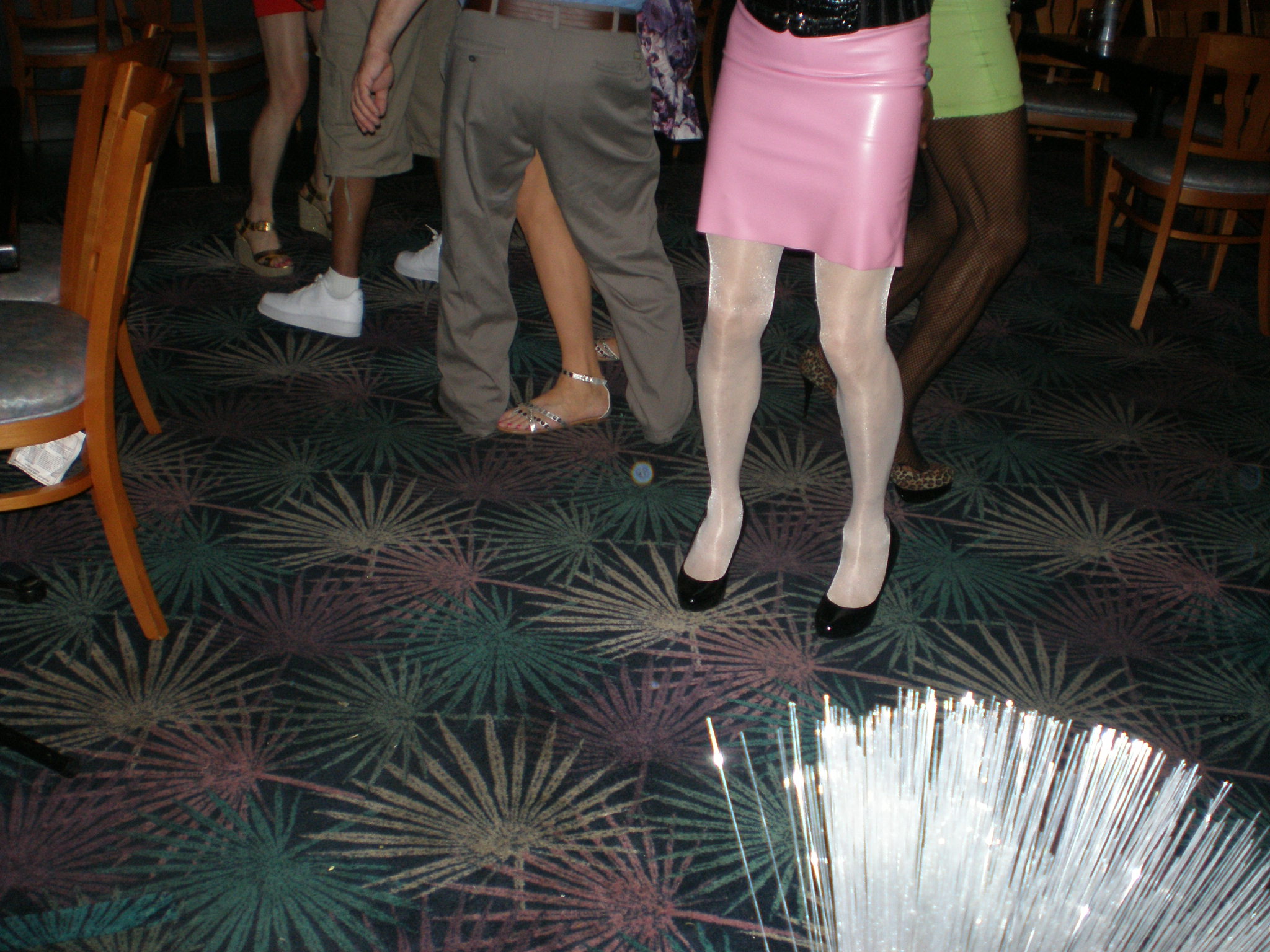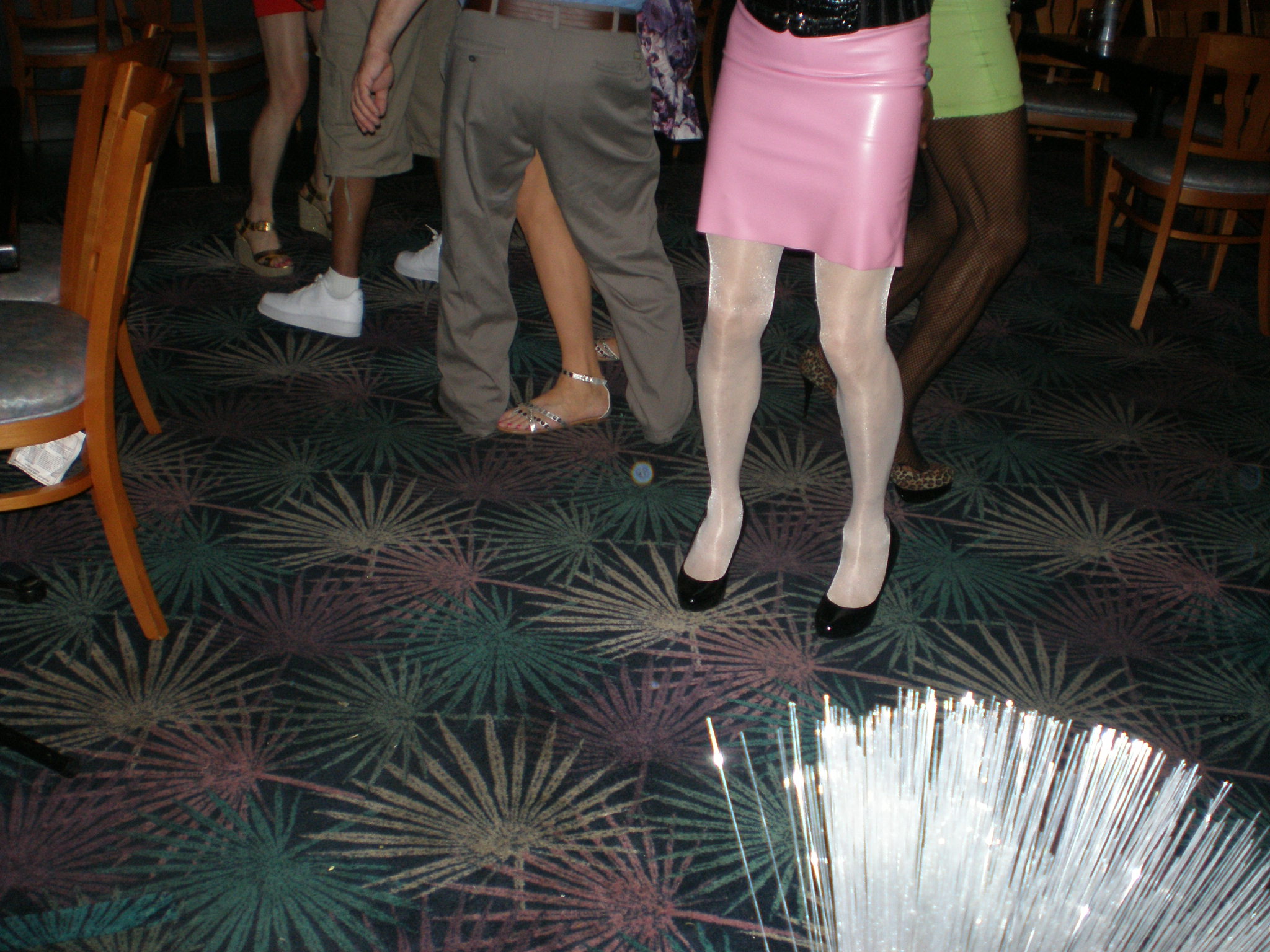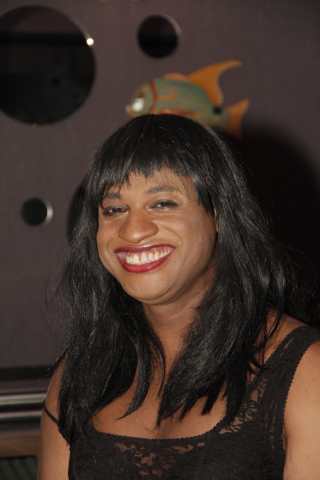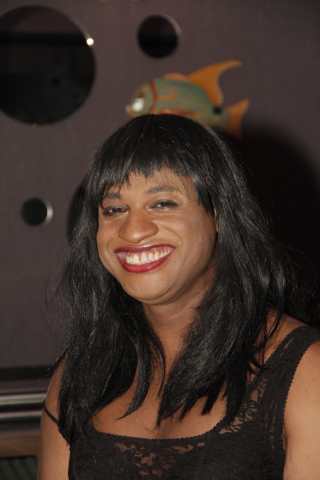 Una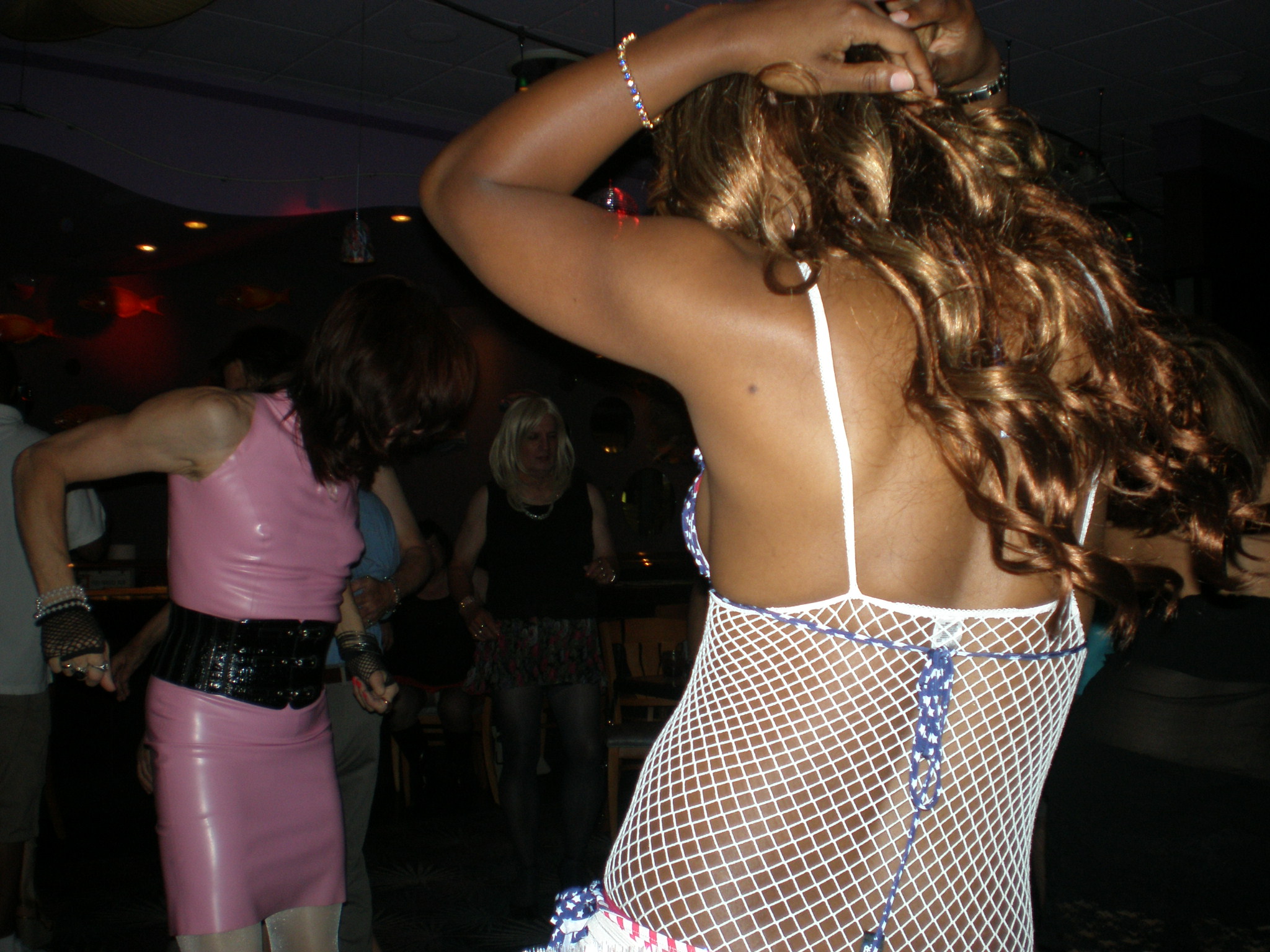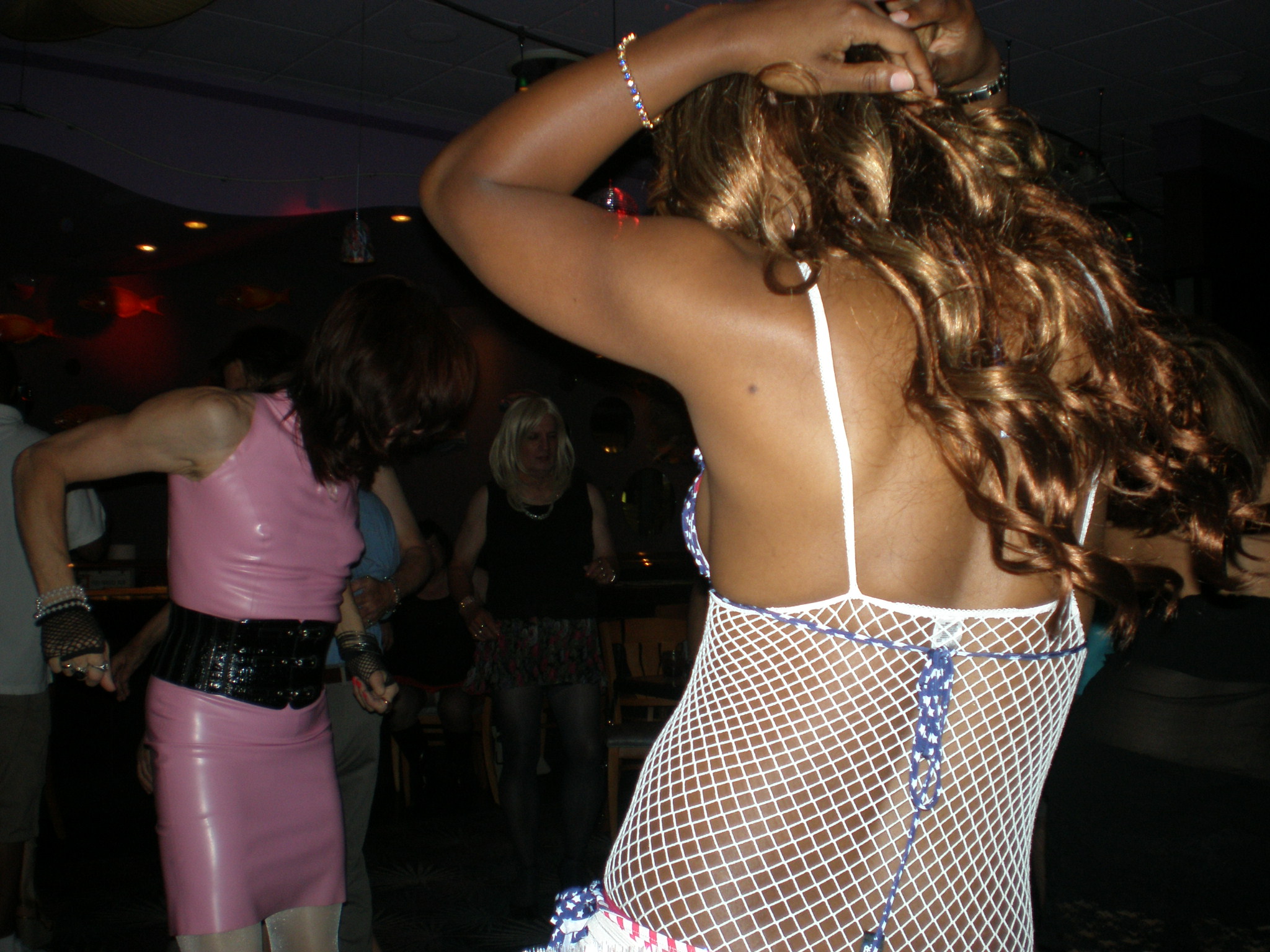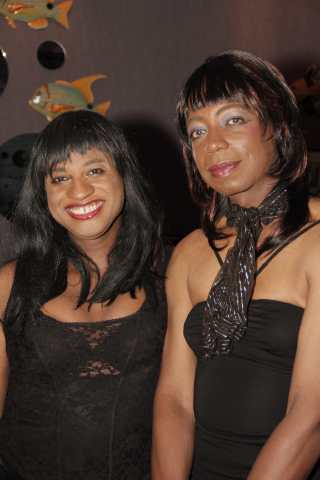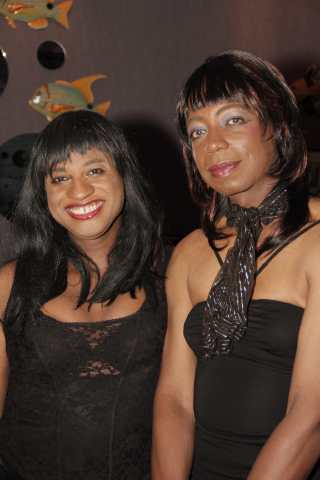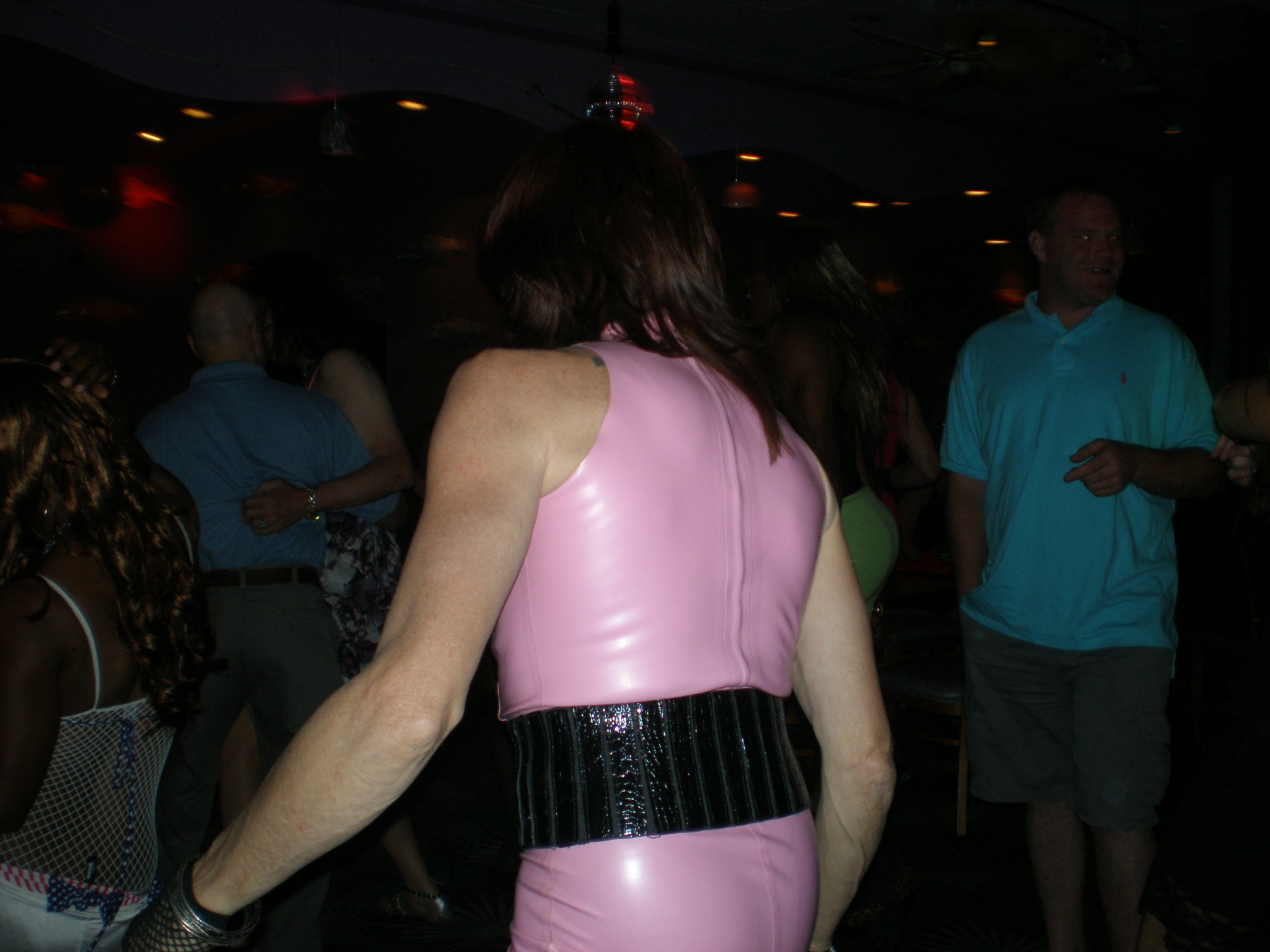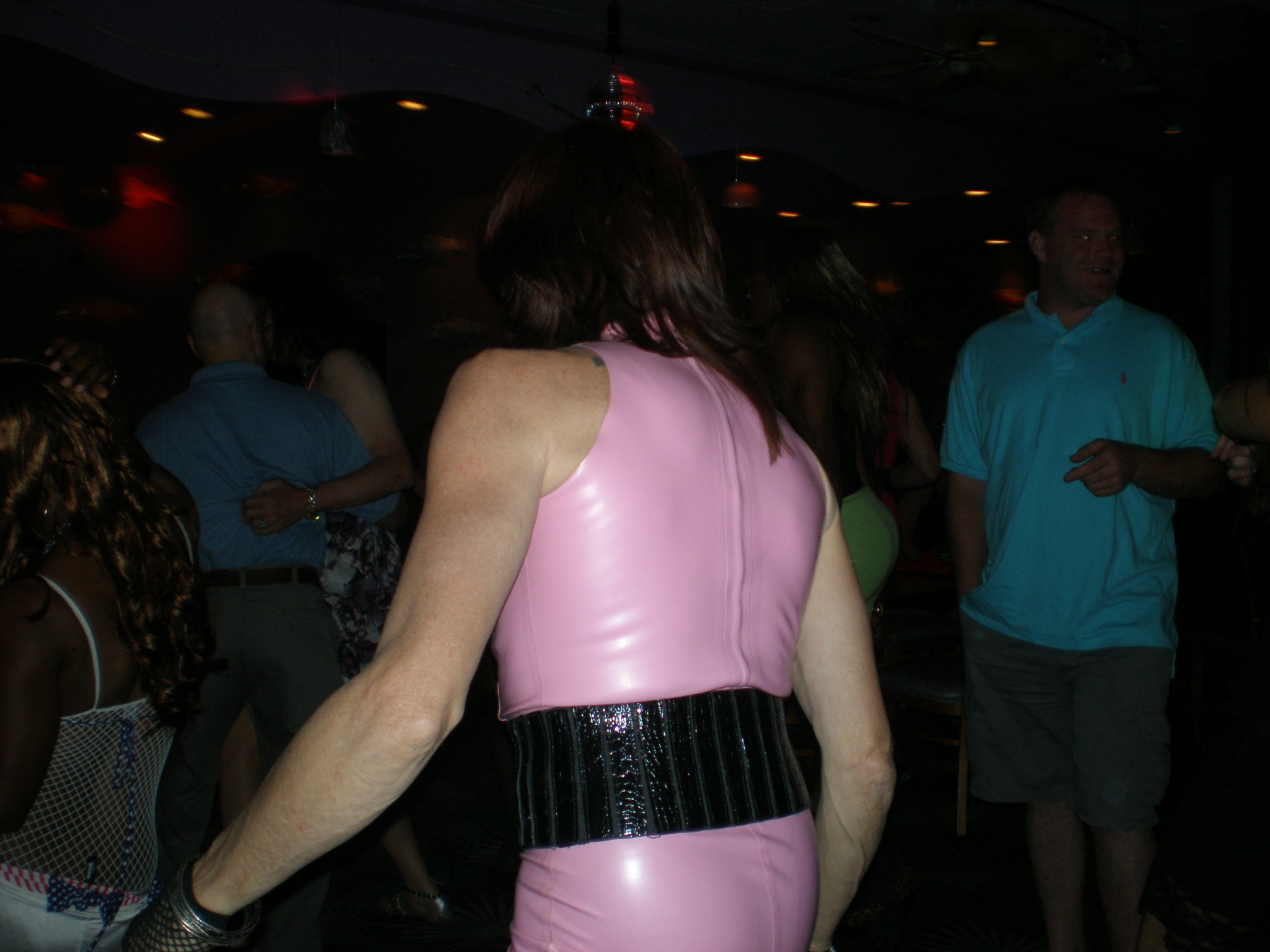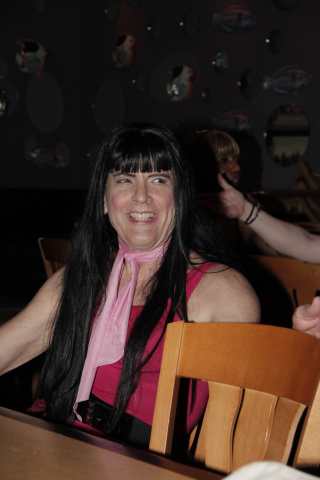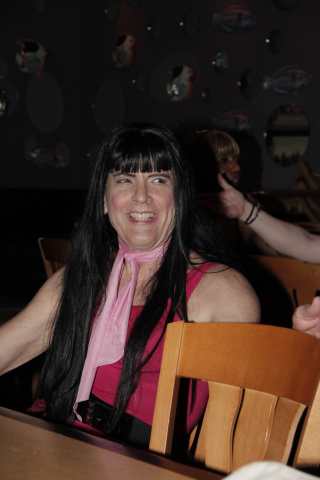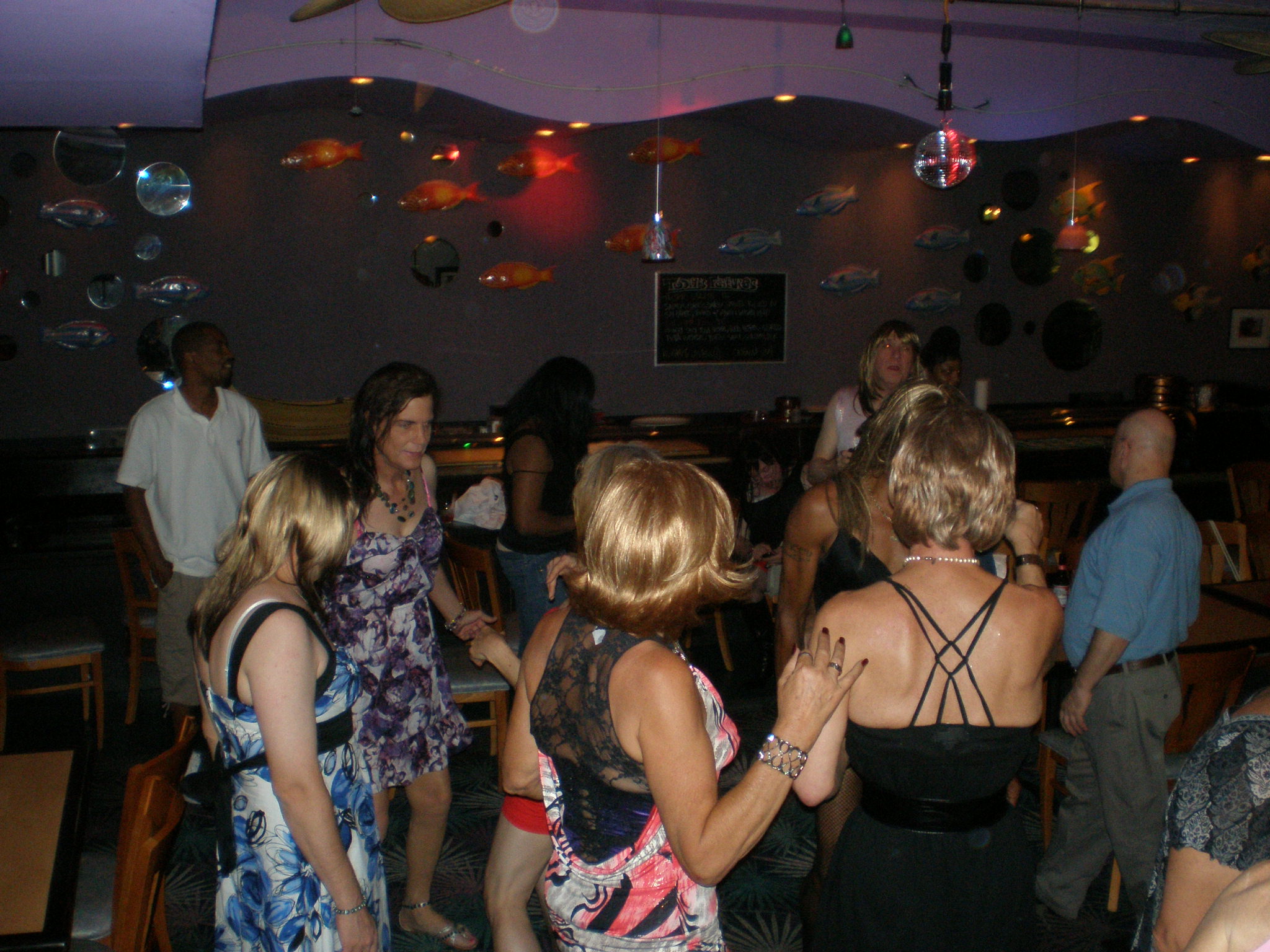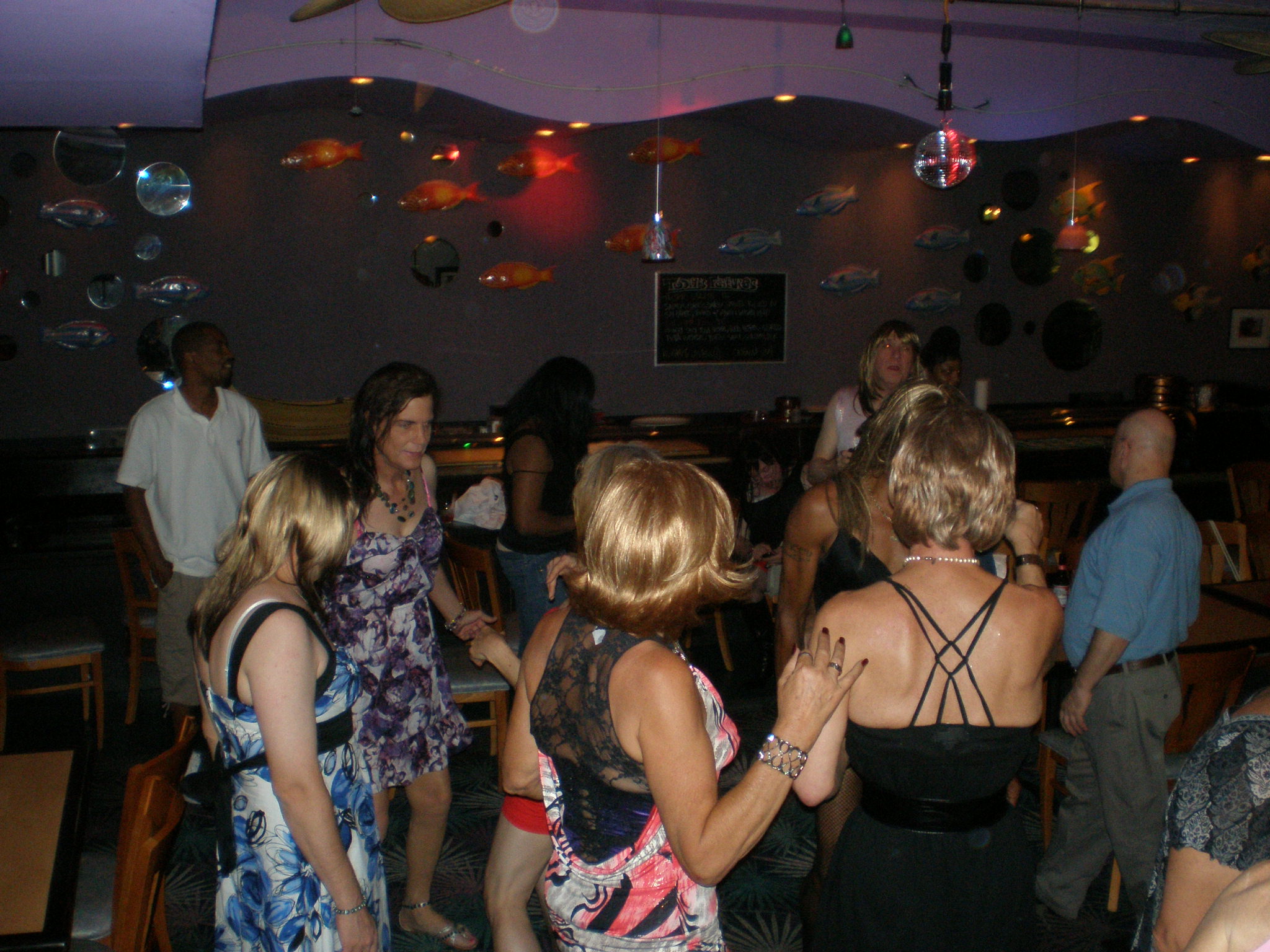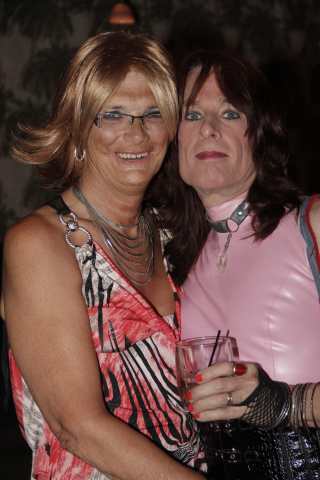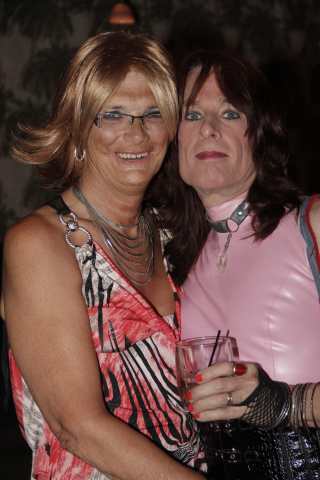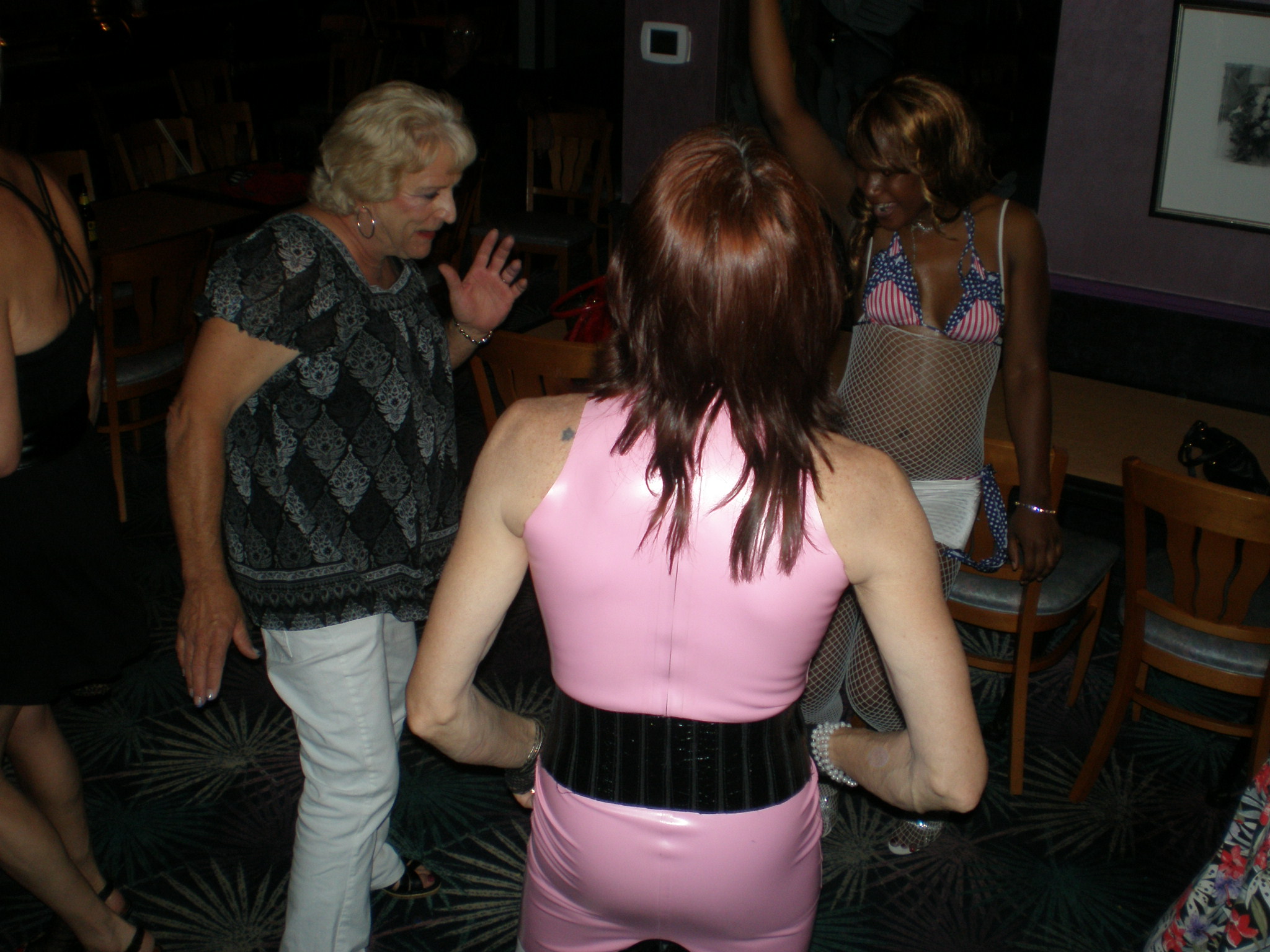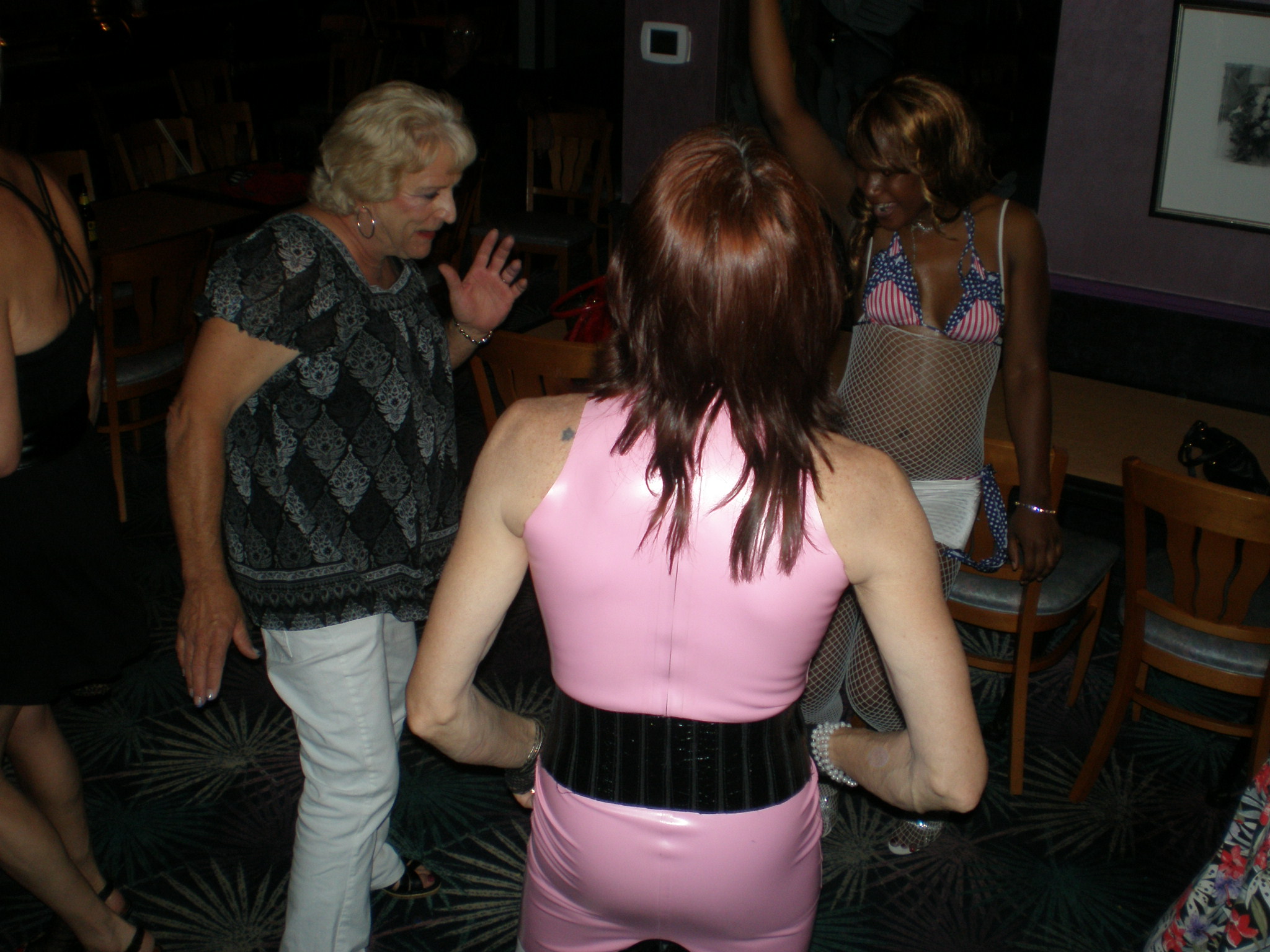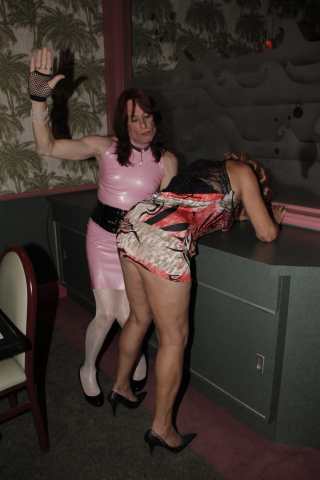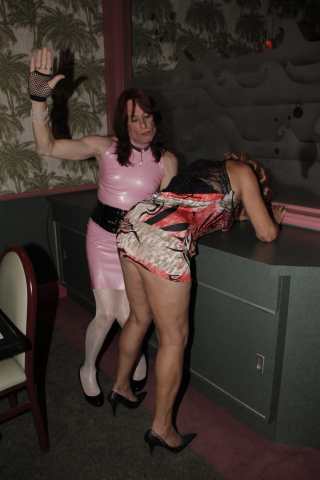 Naughty, naughty.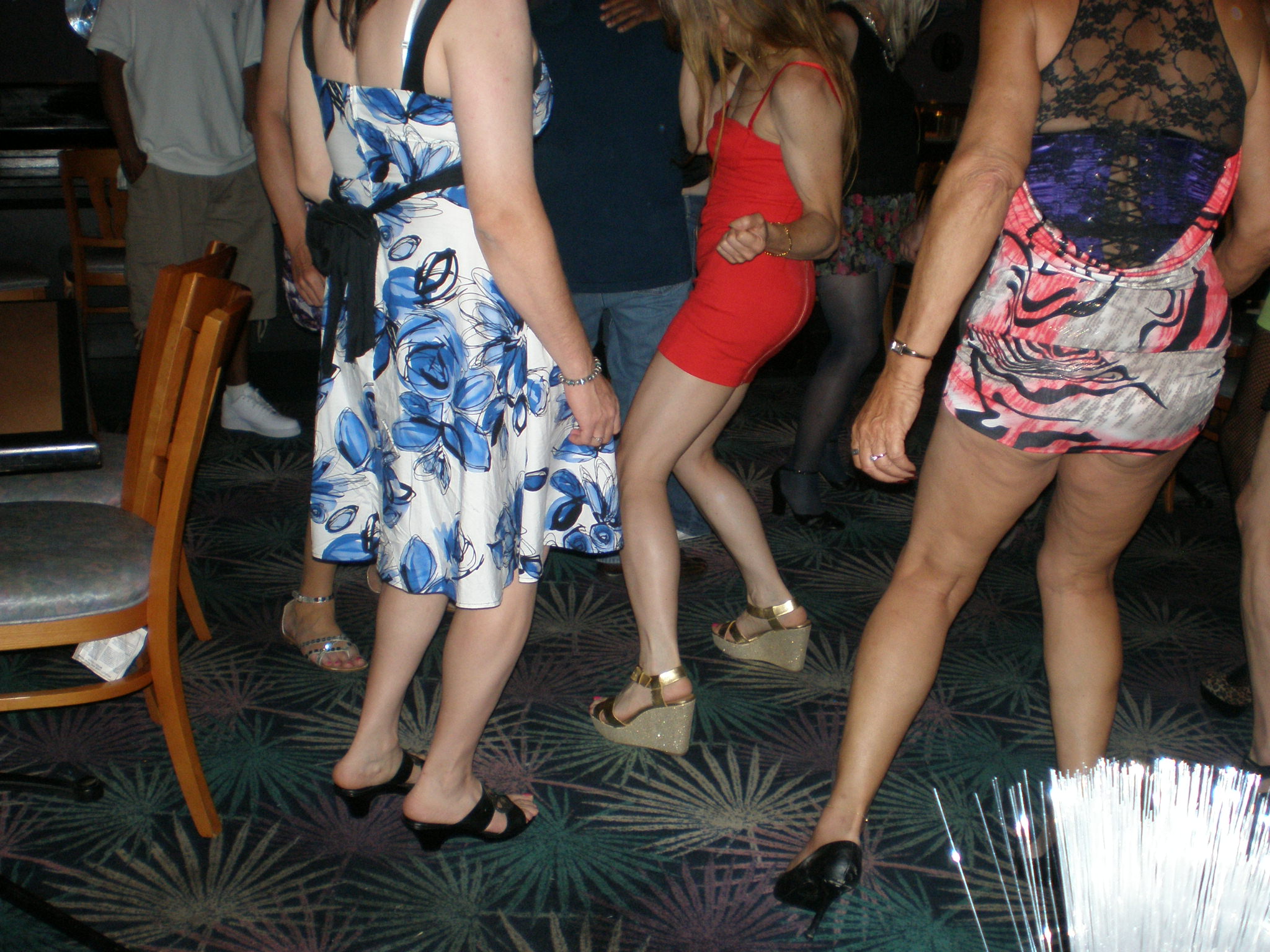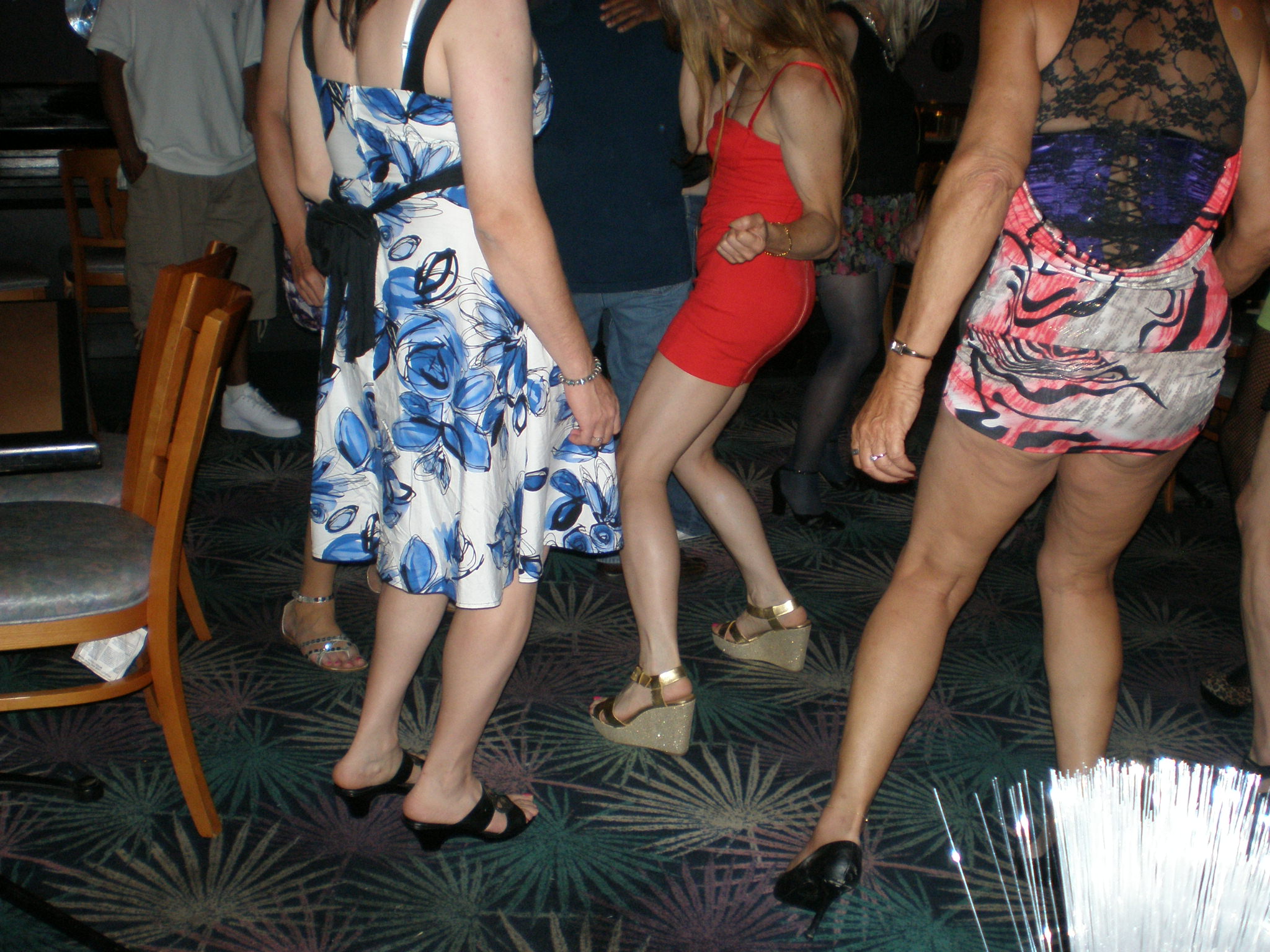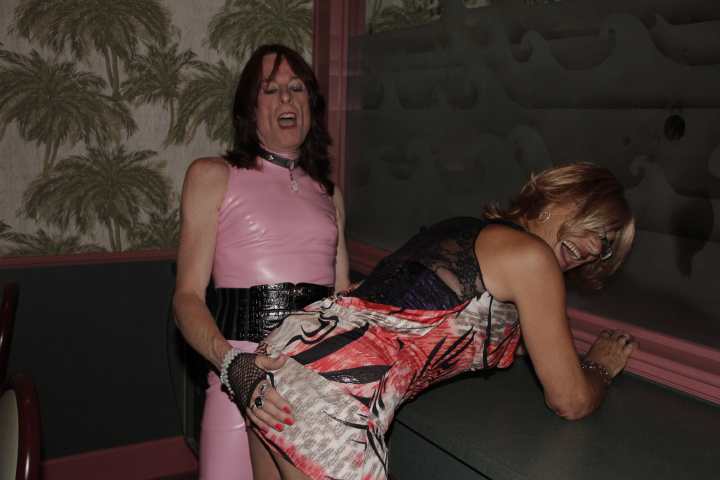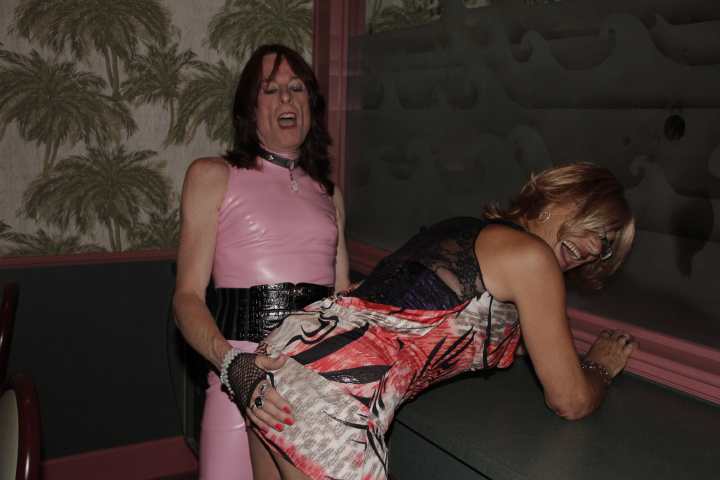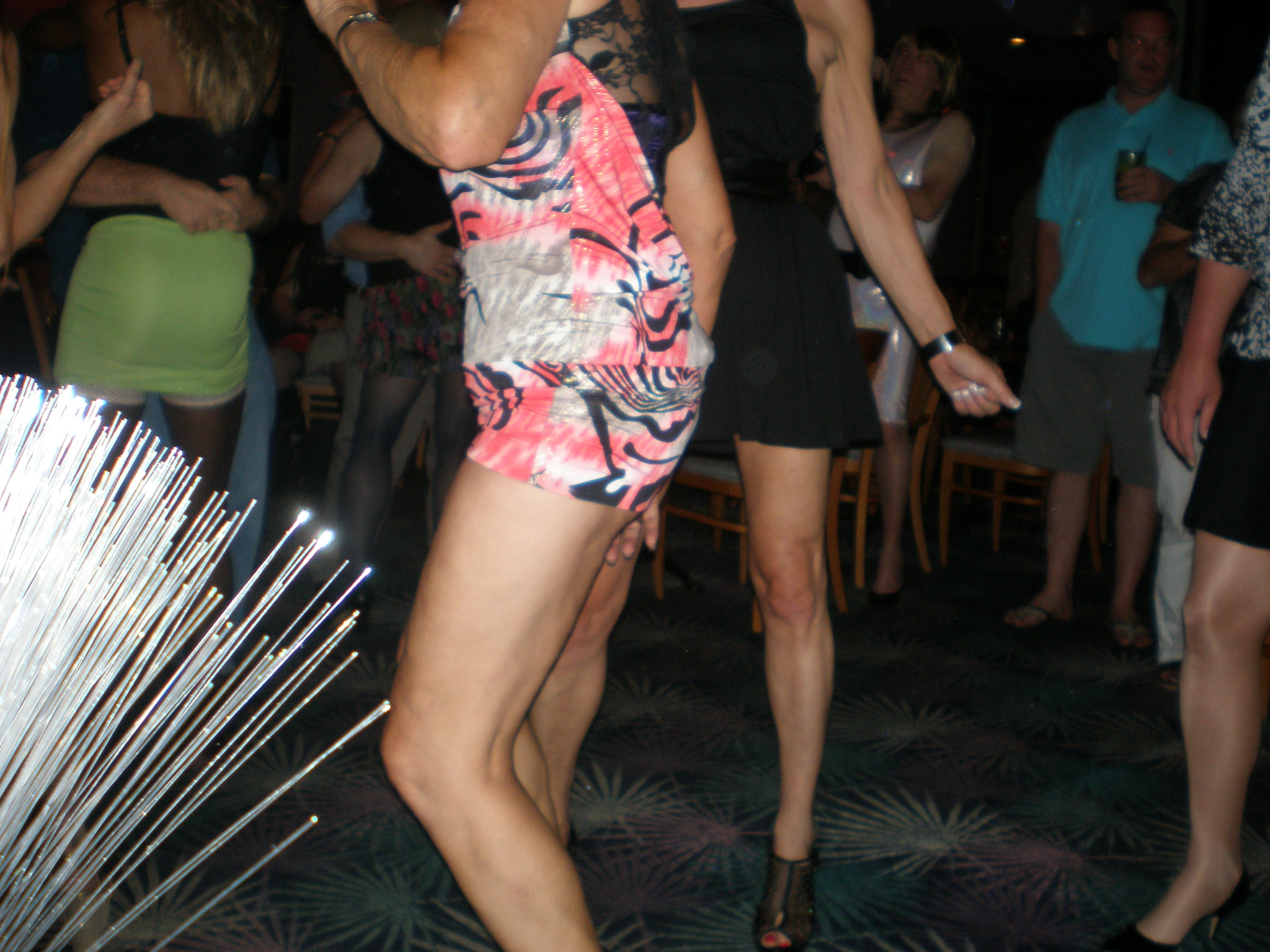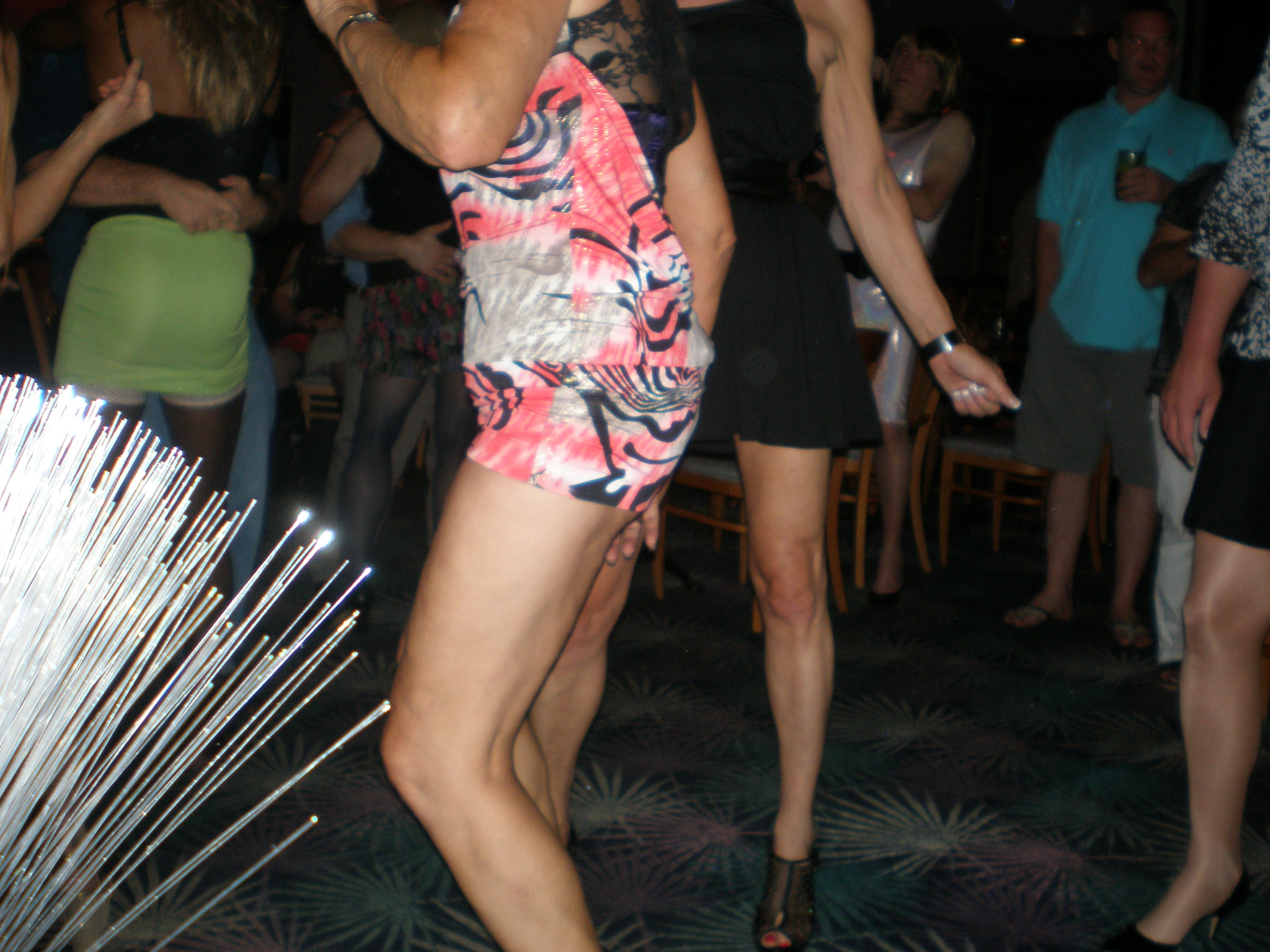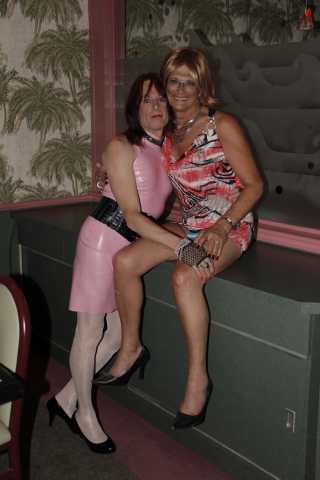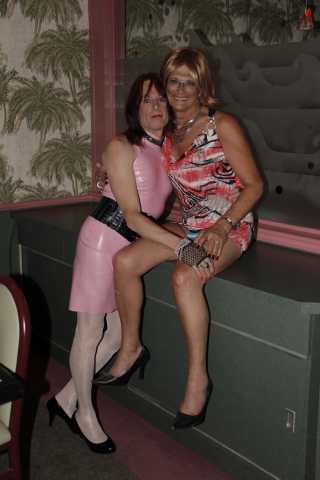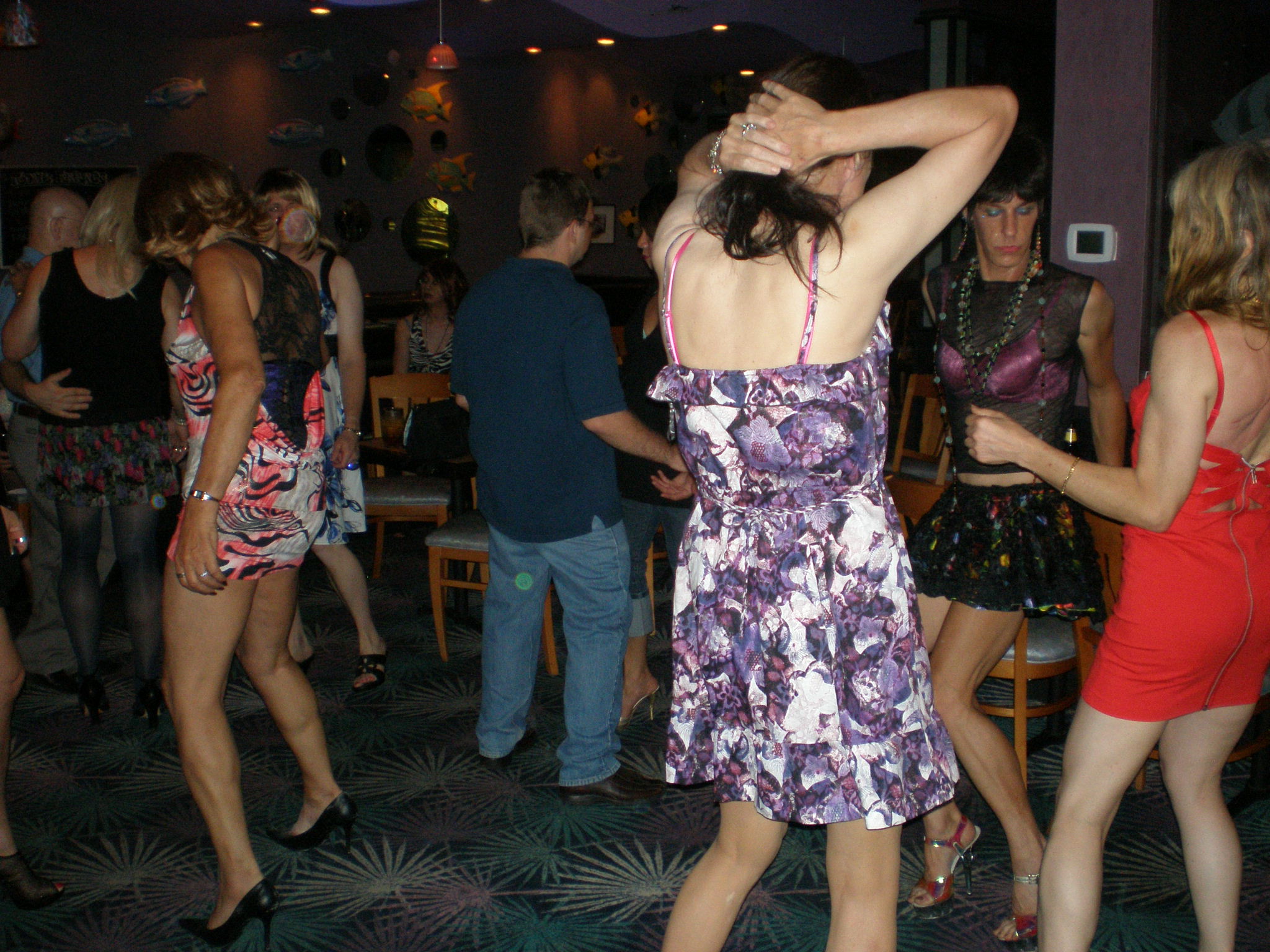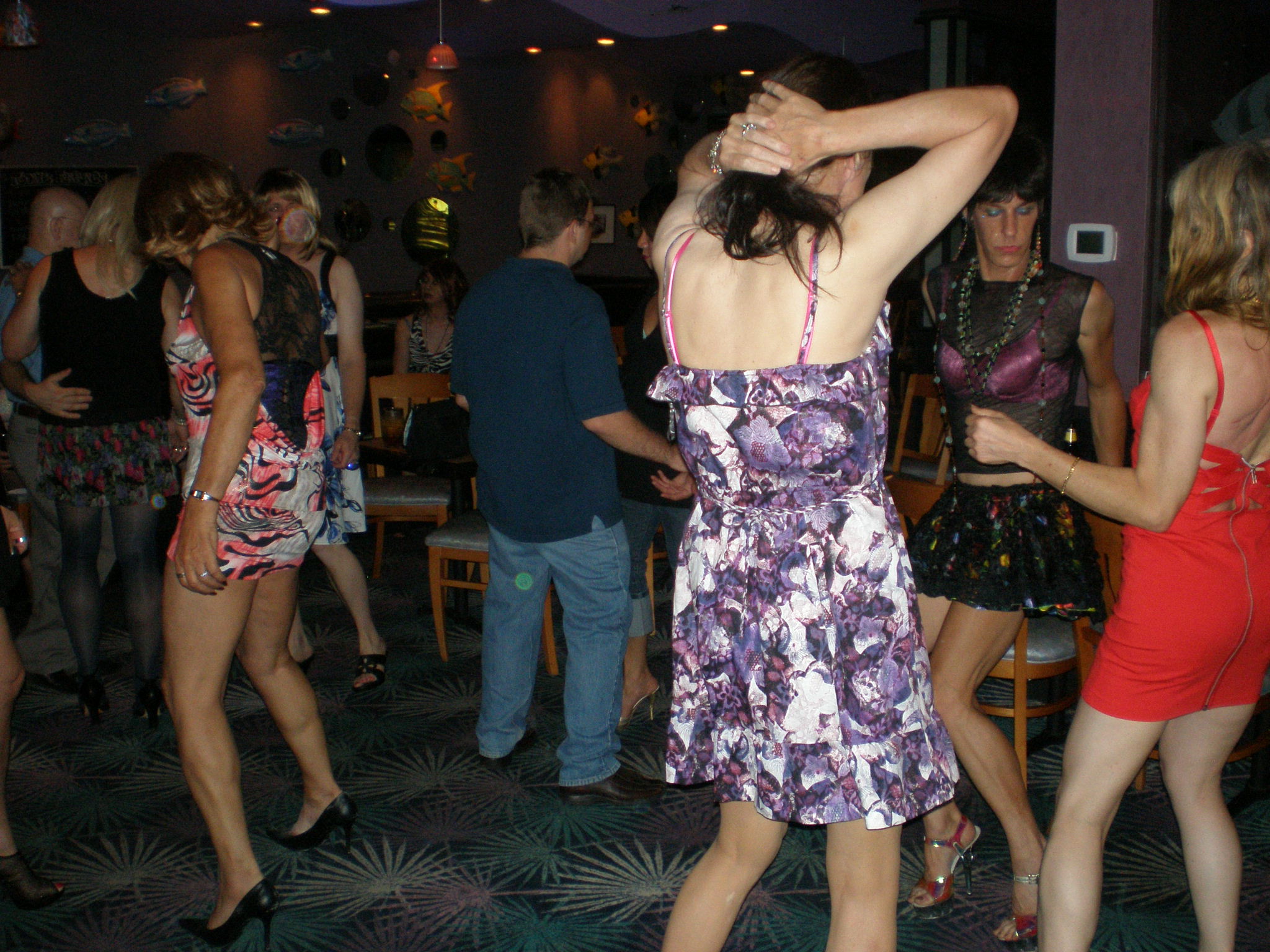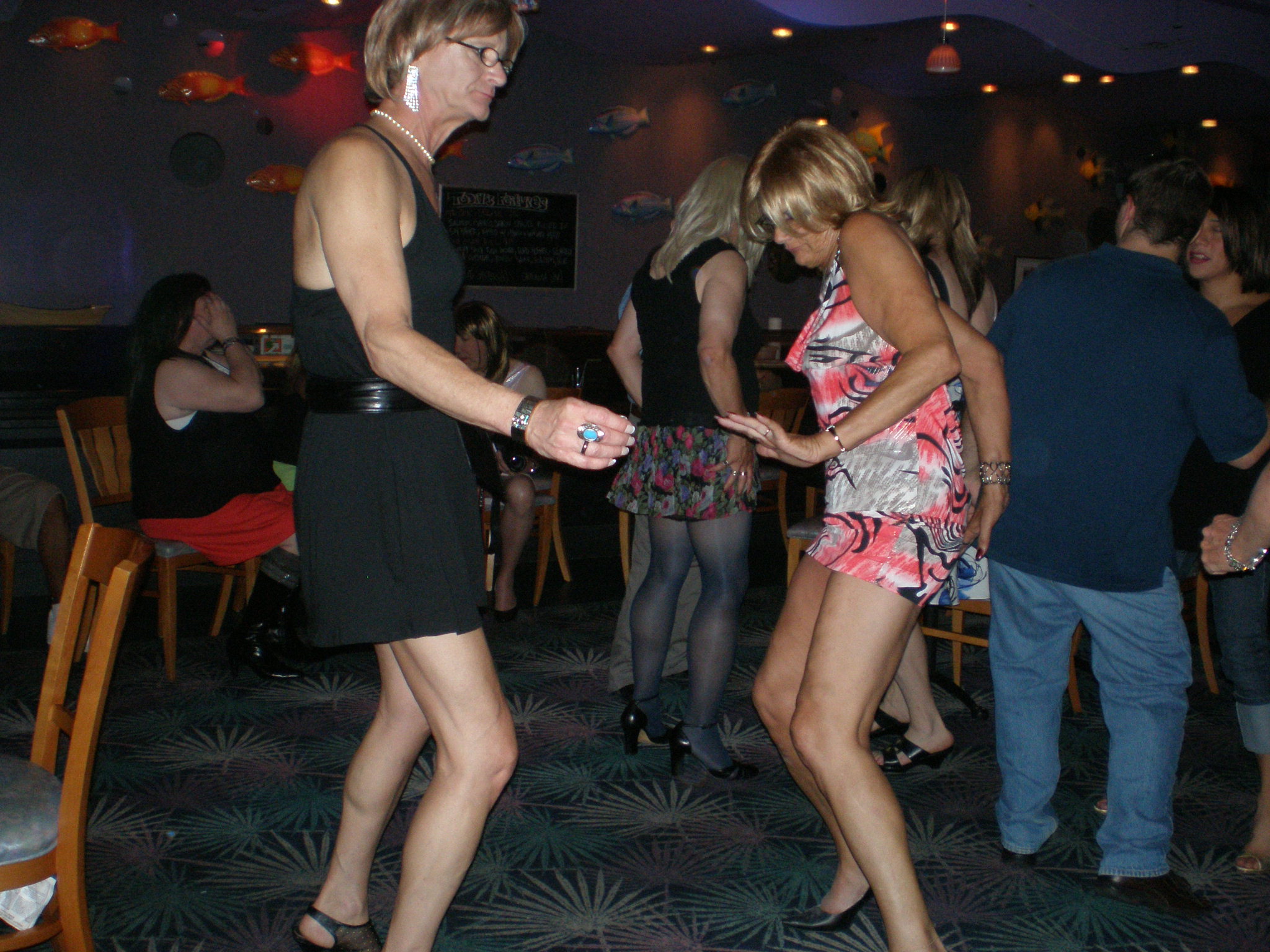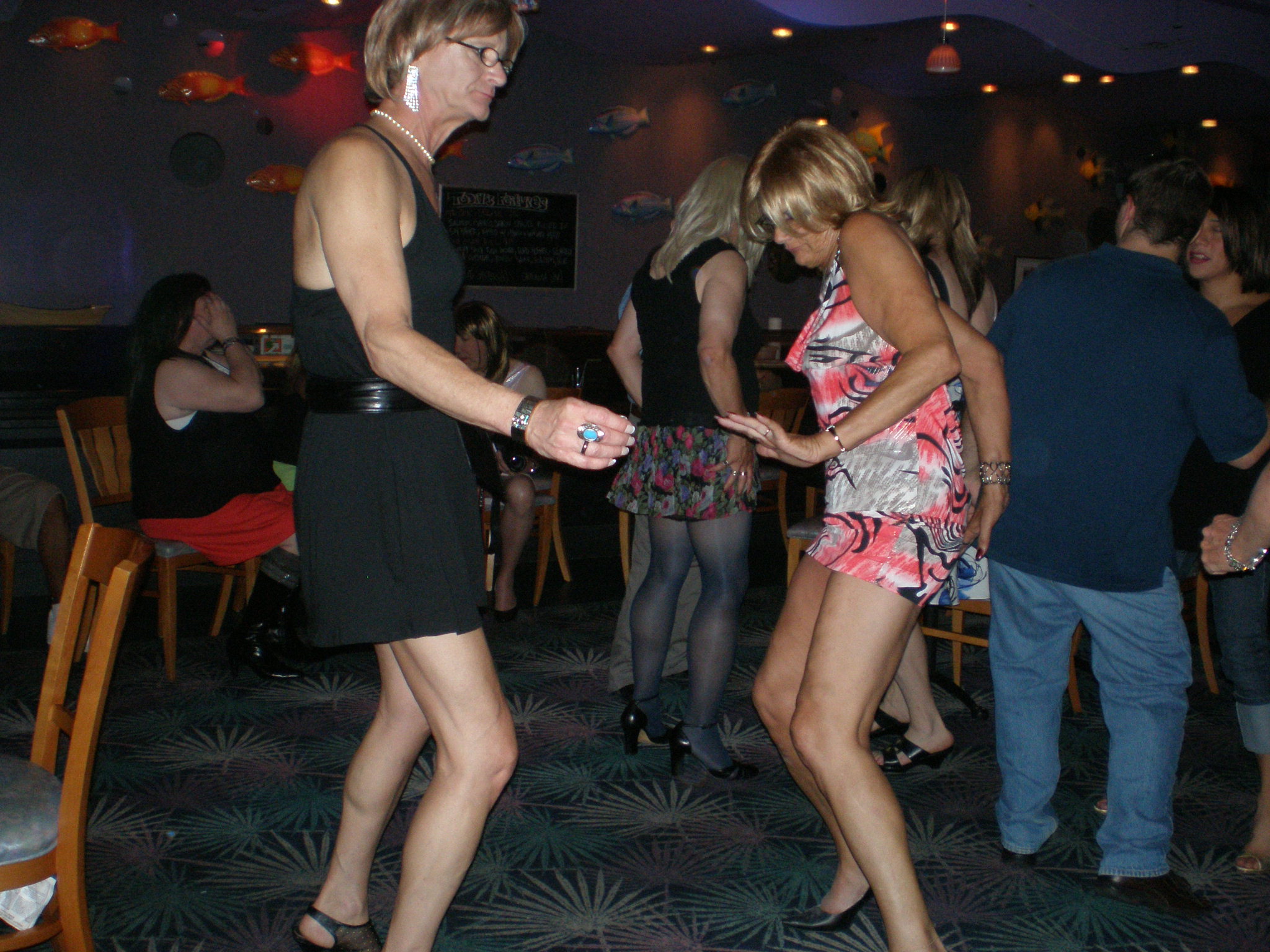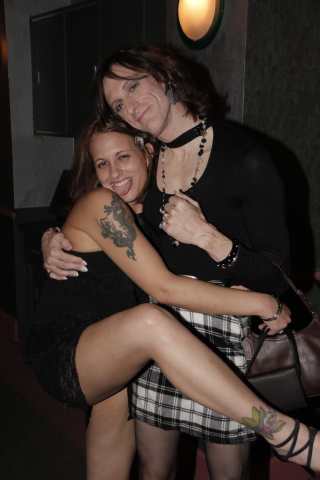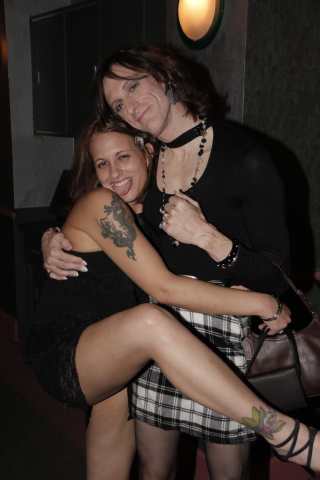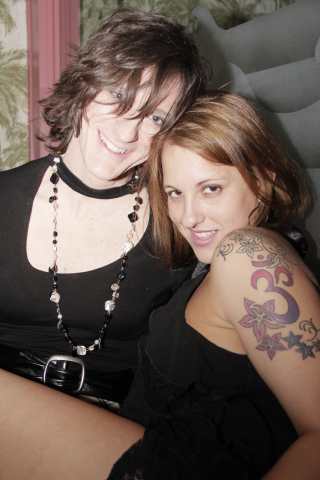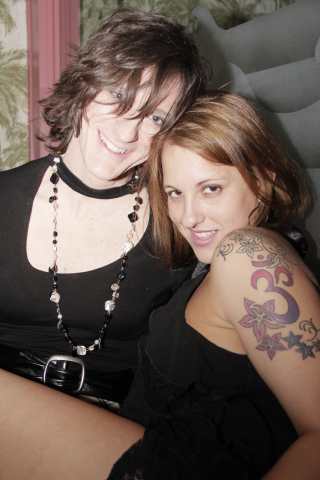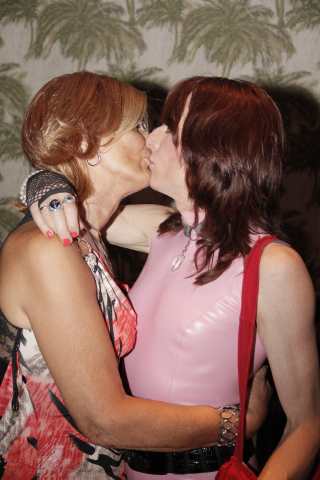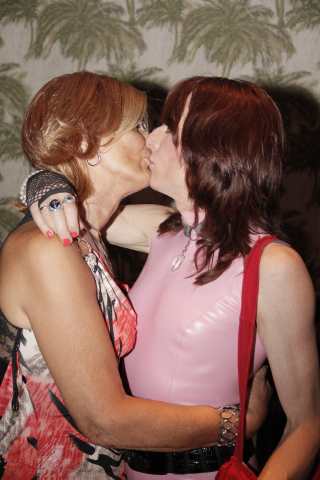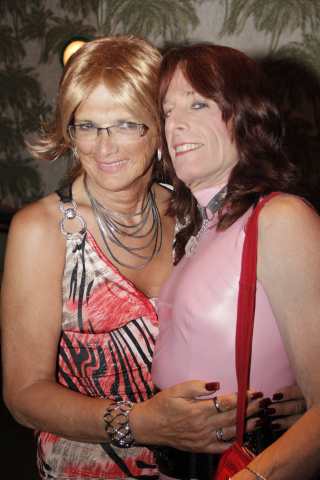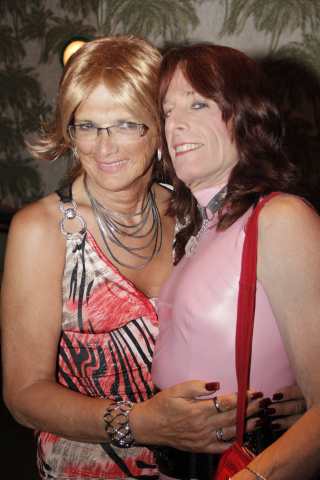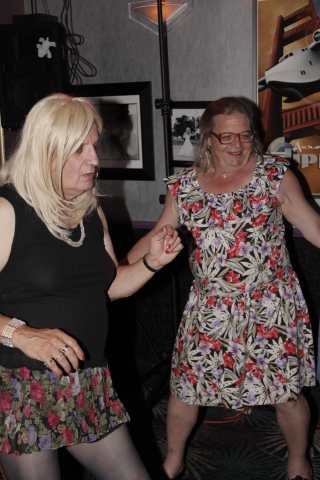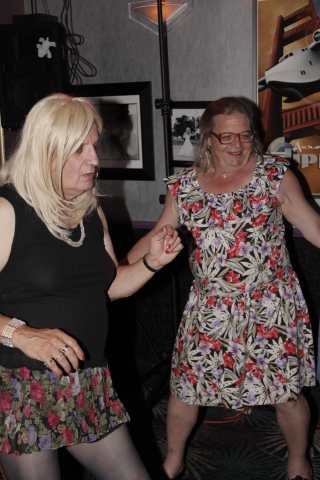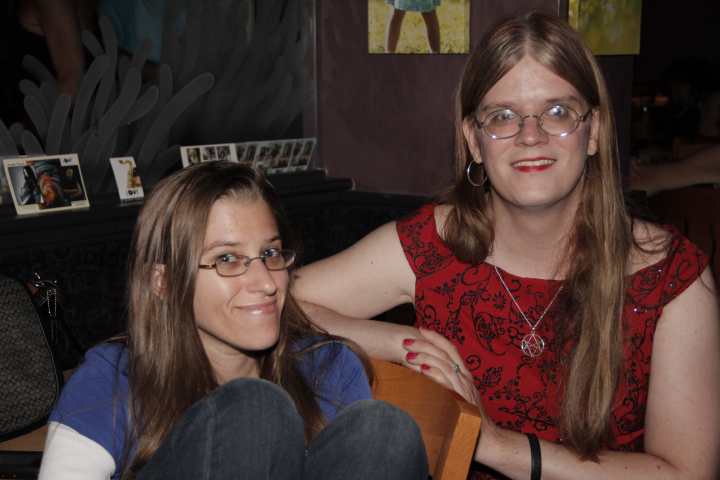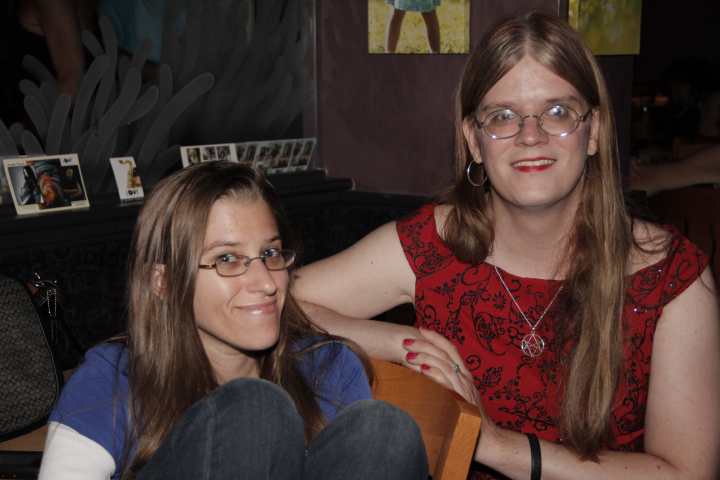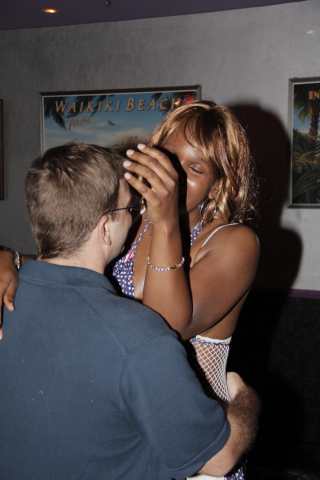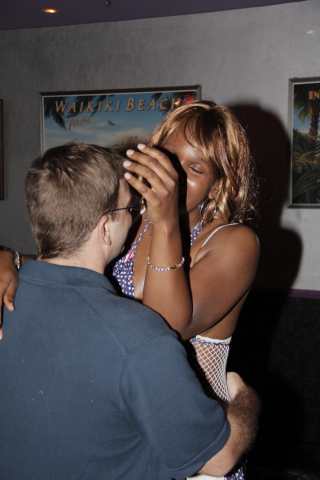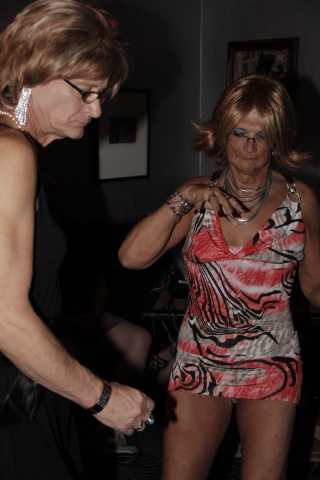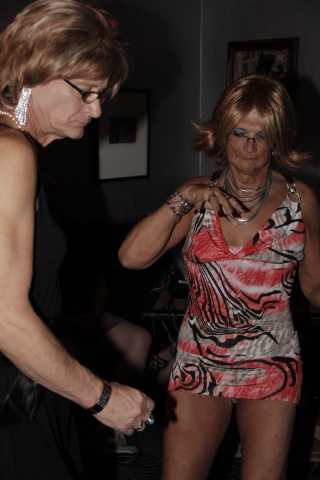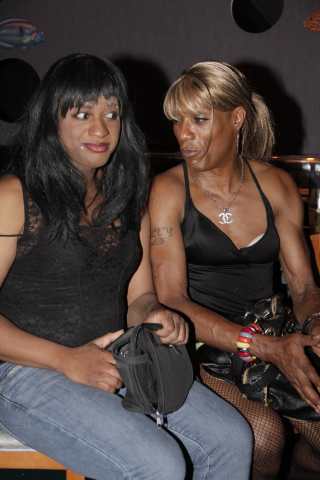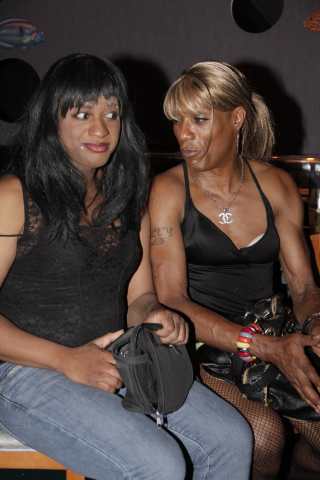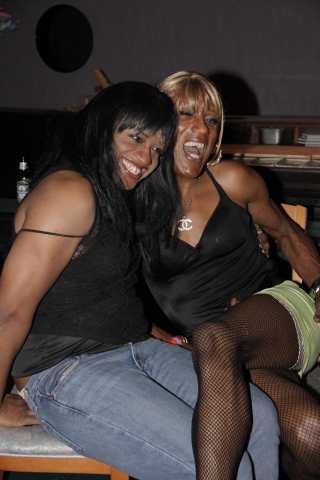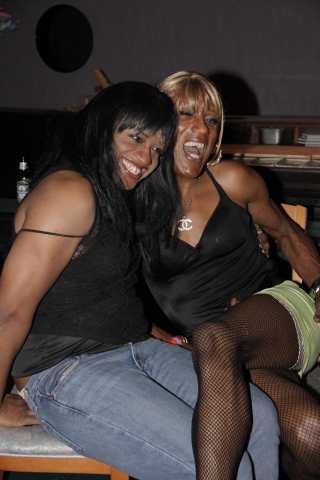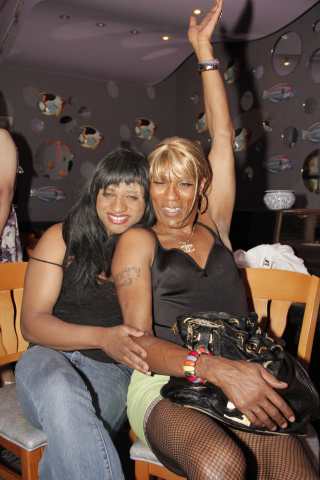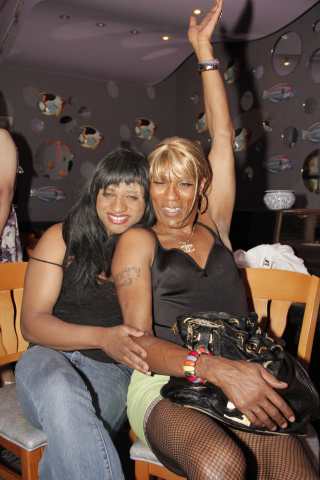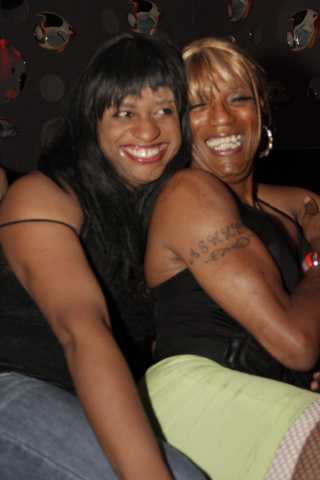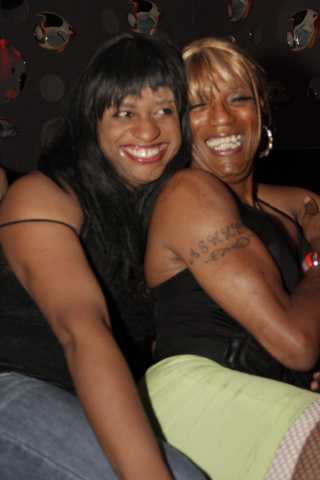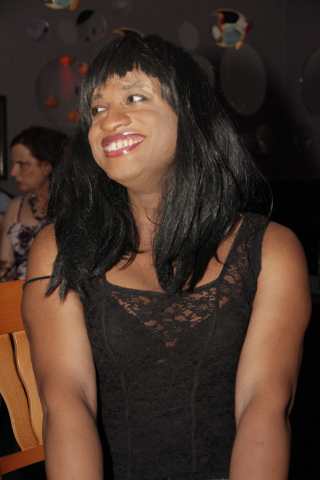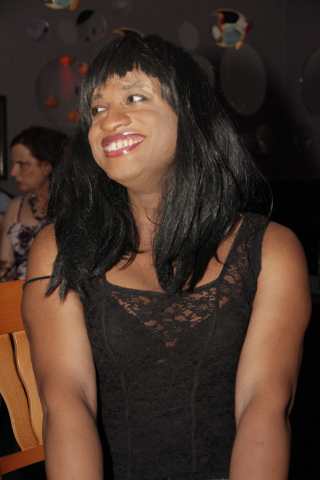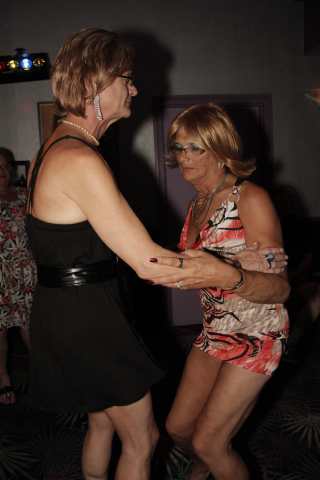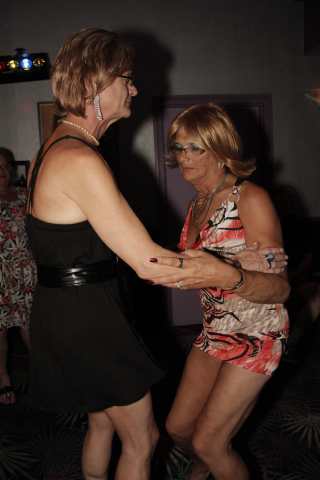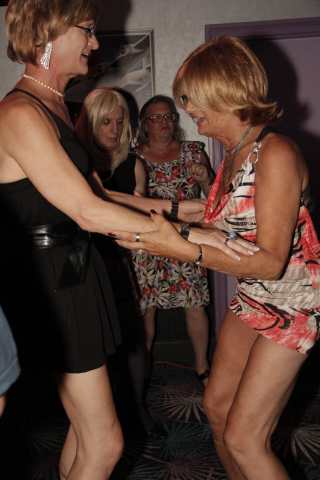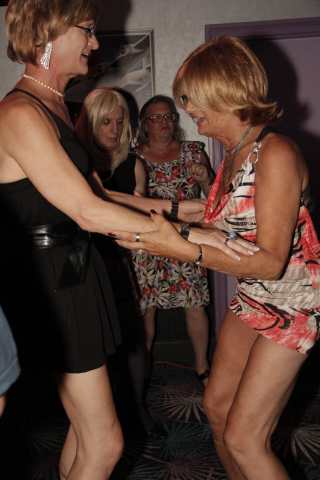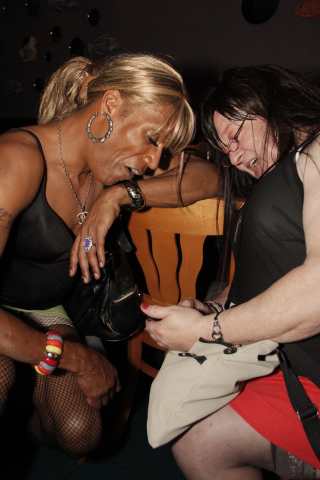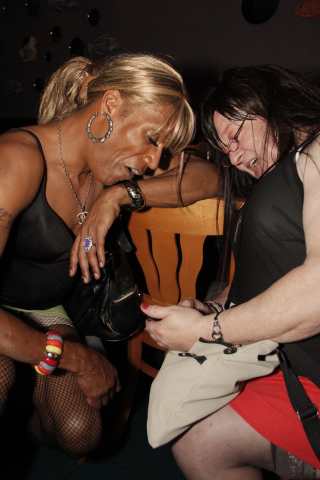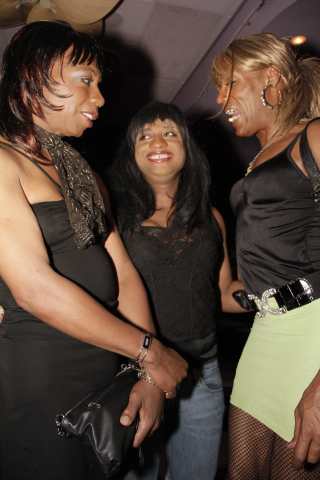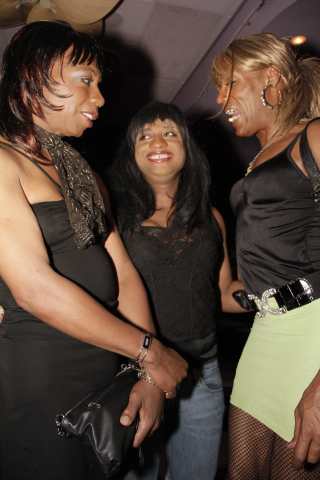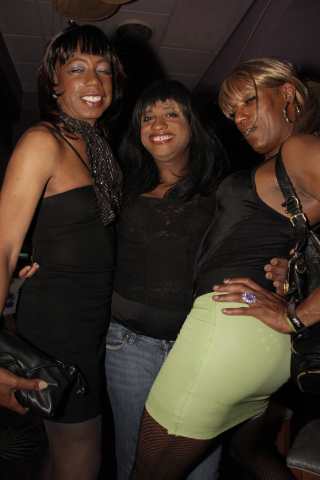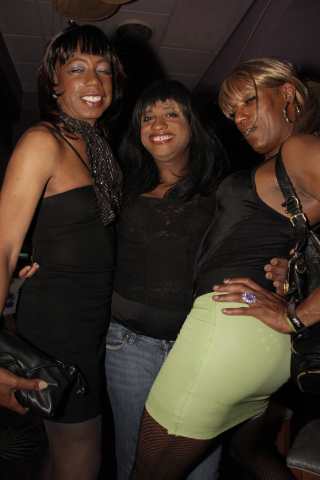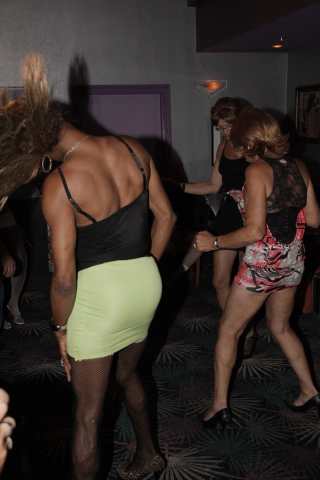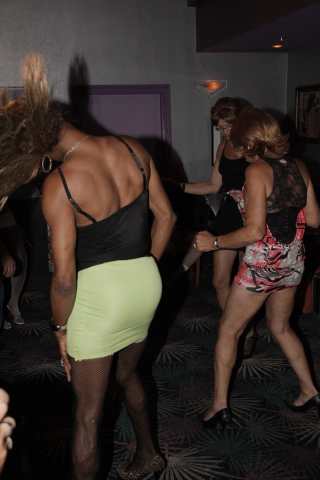 Whip your hair, girl!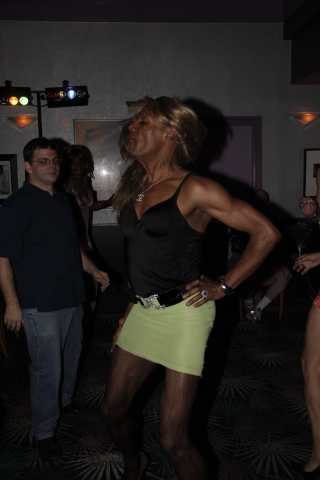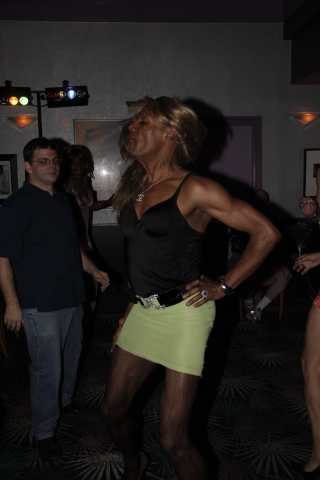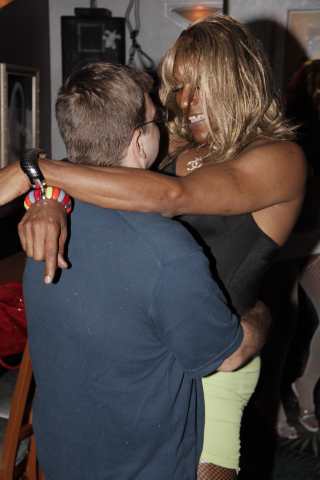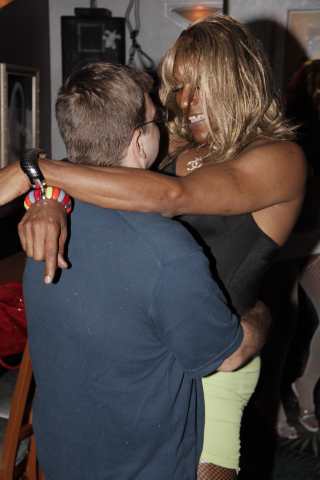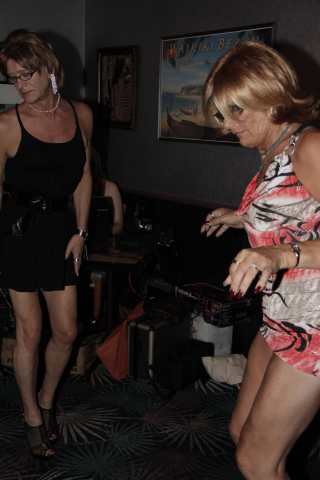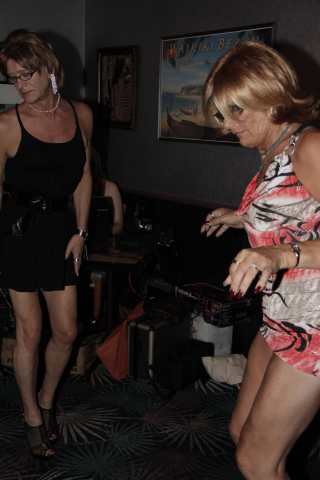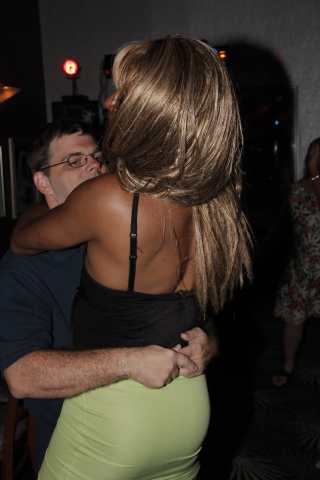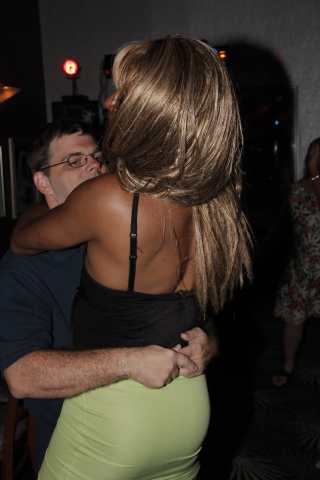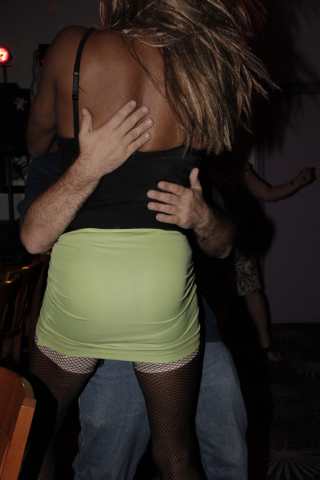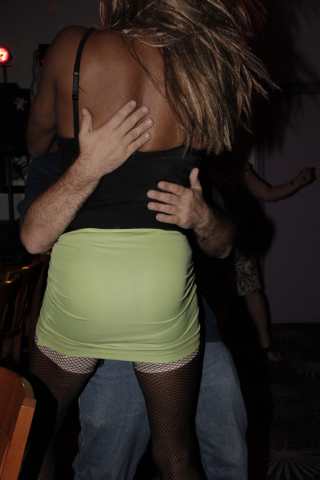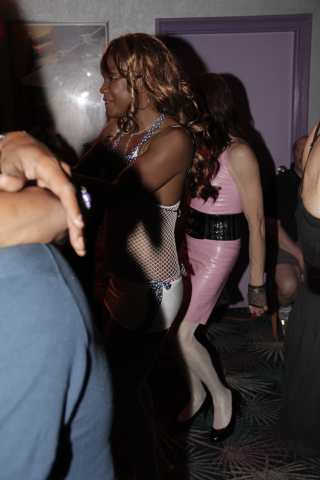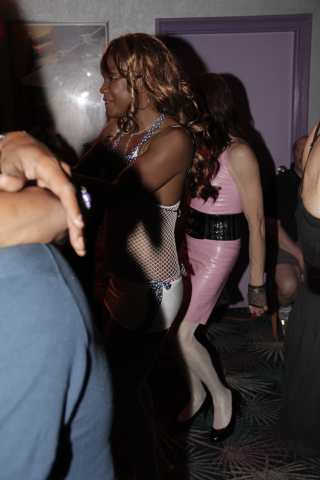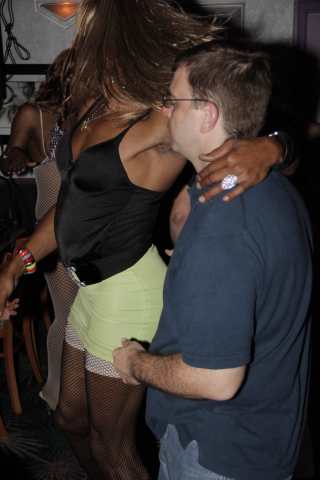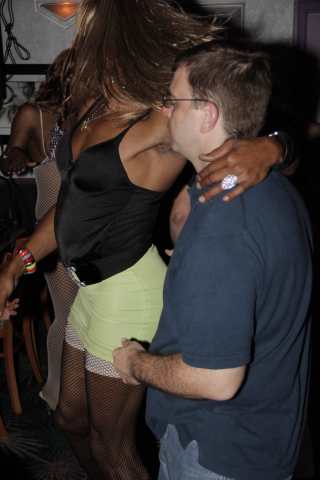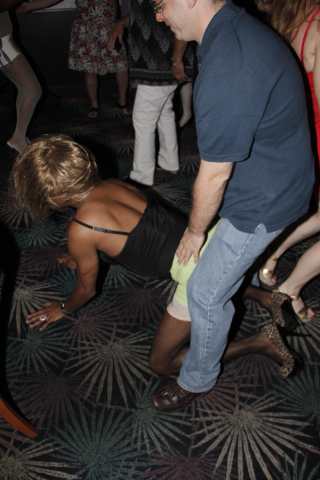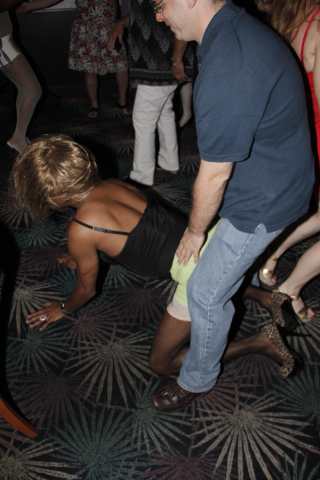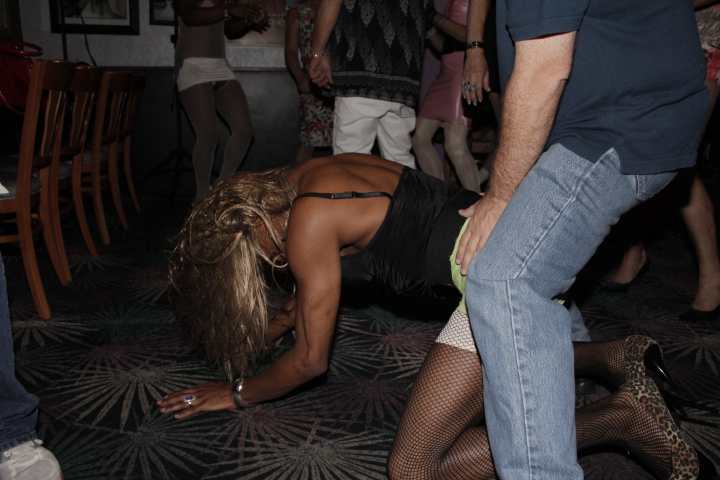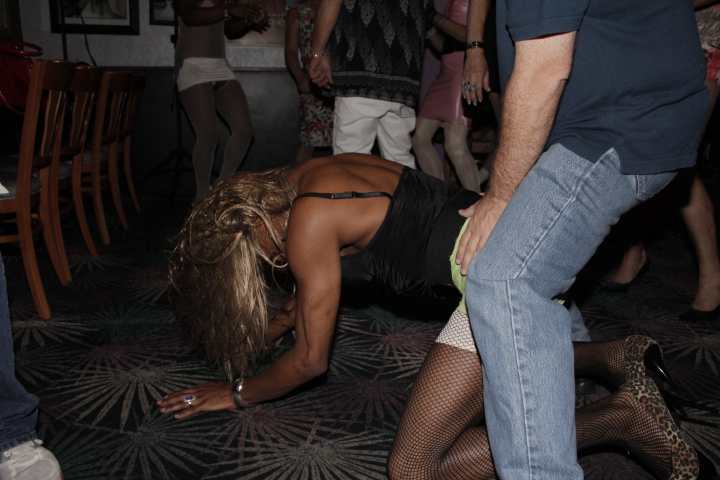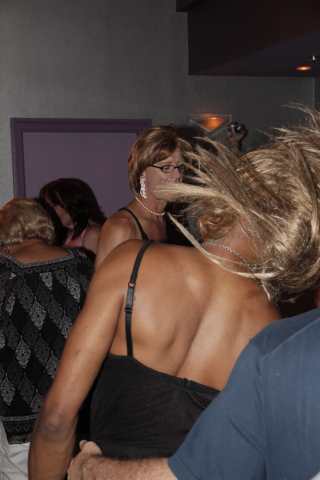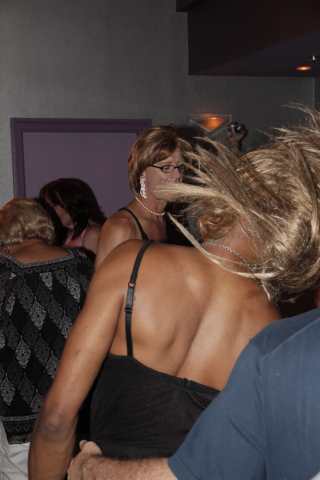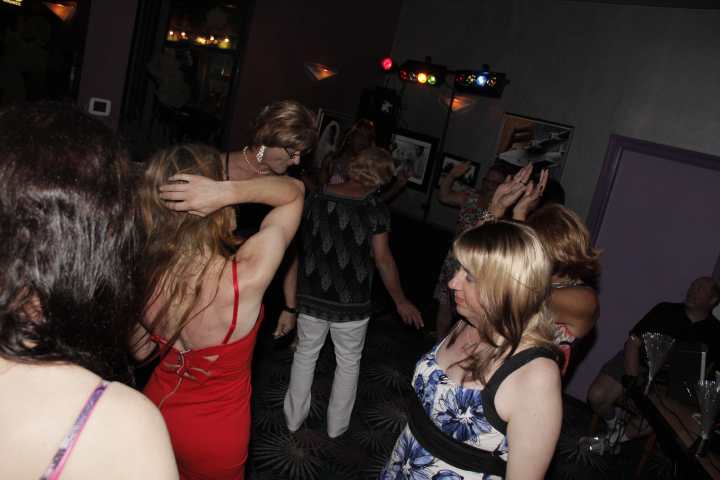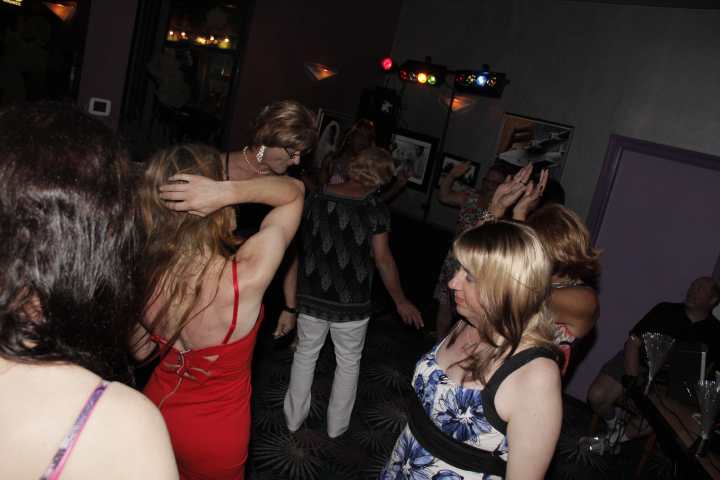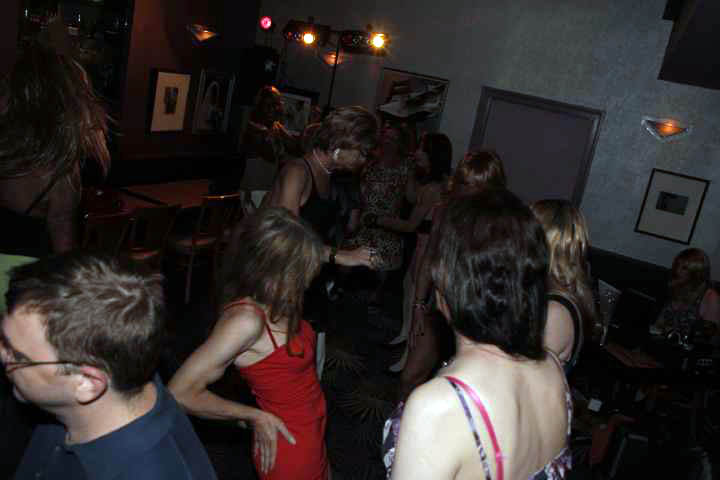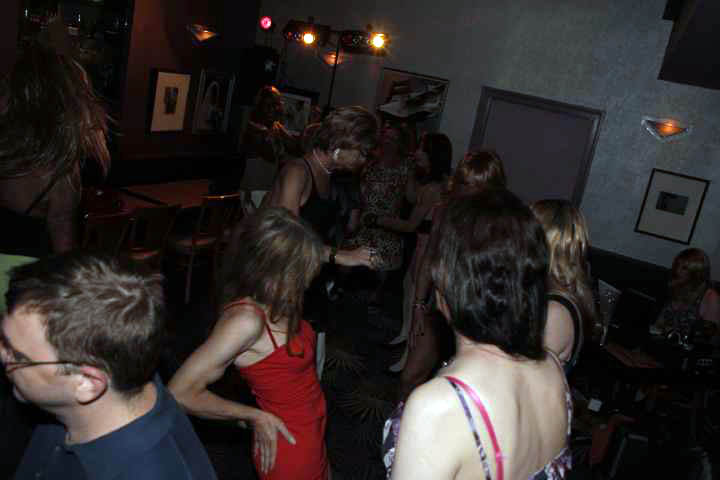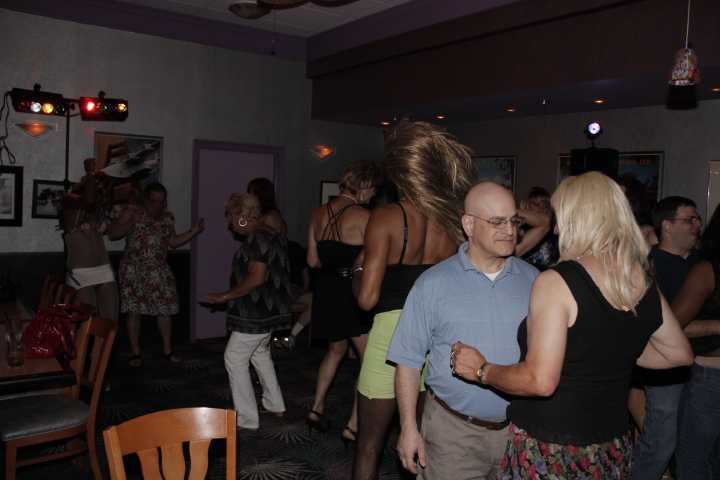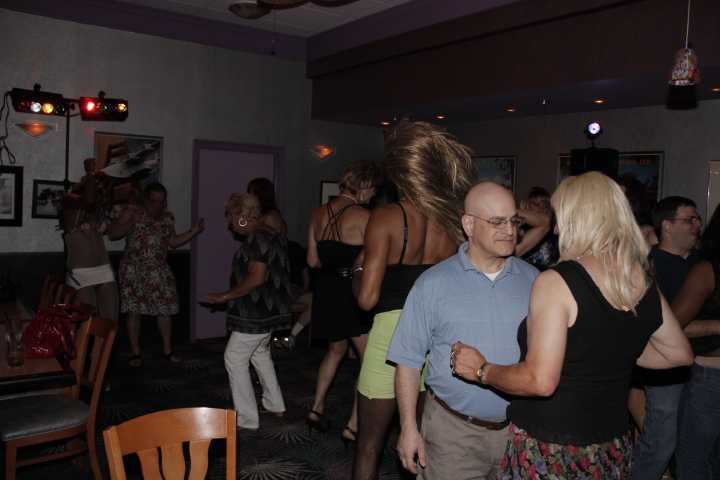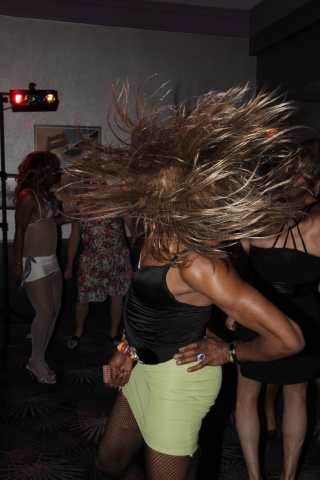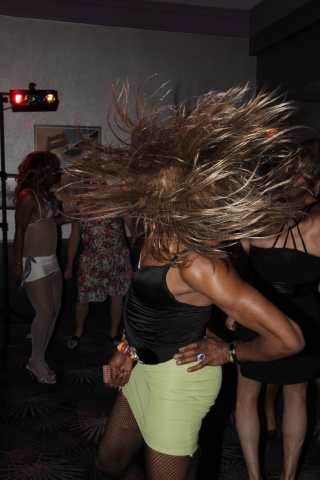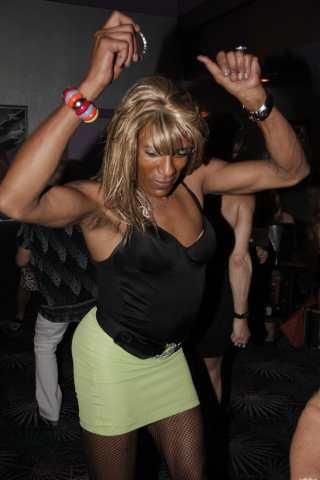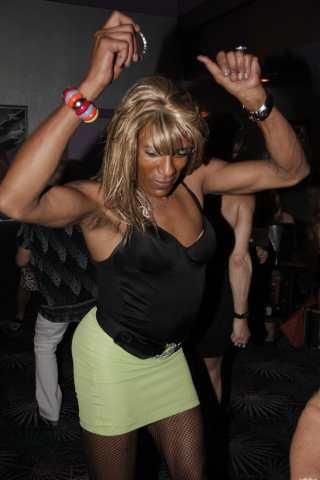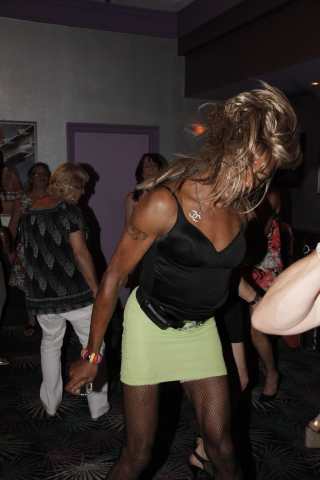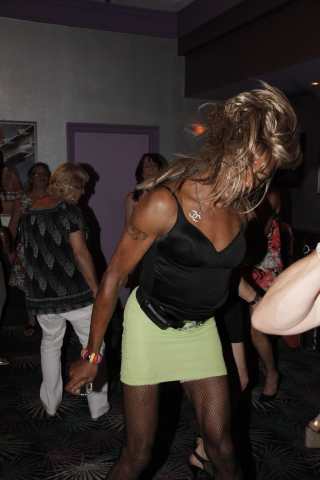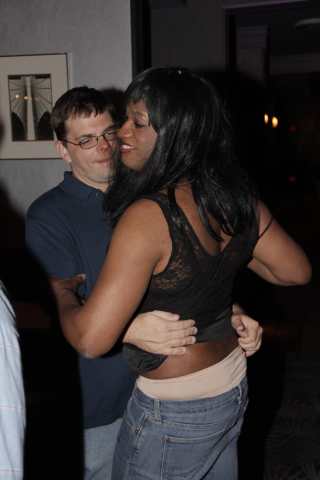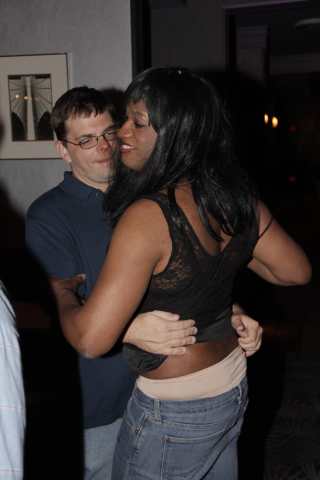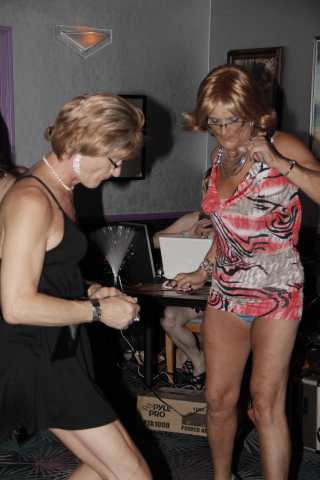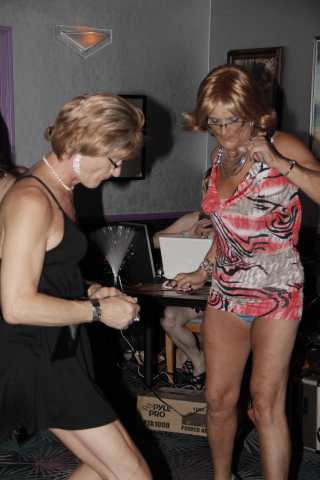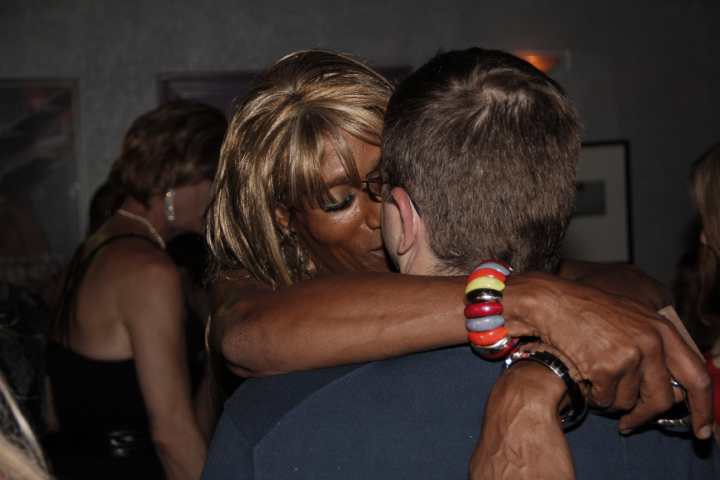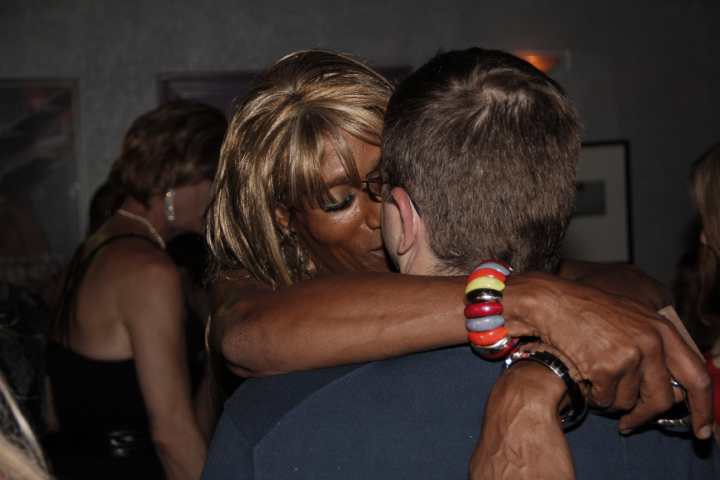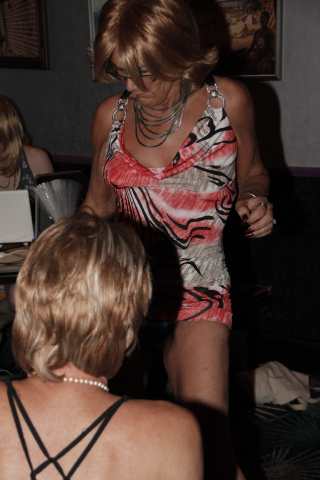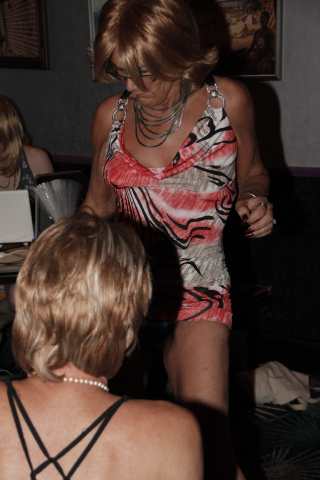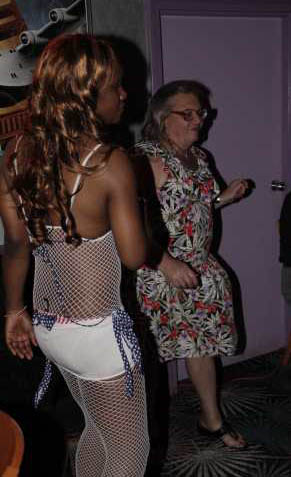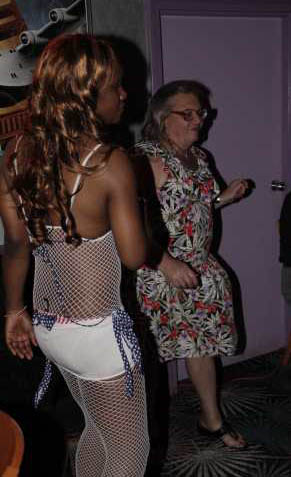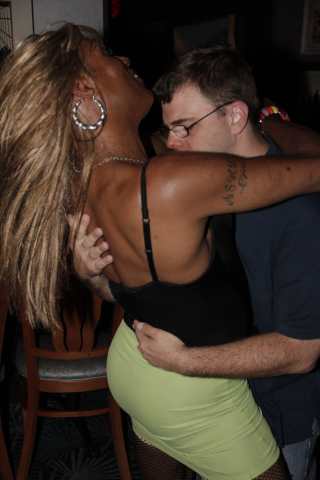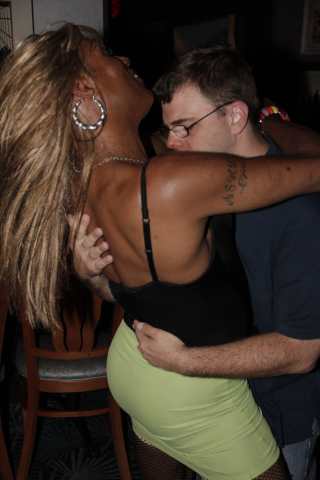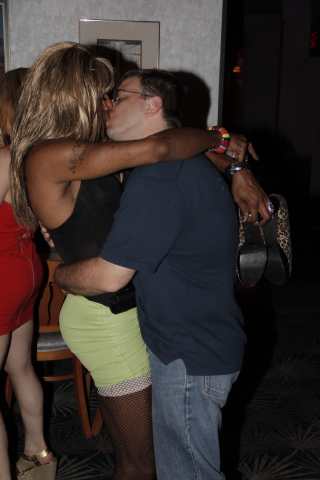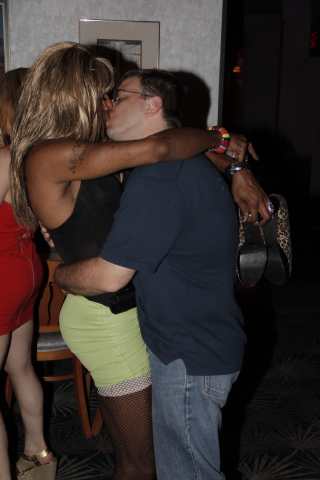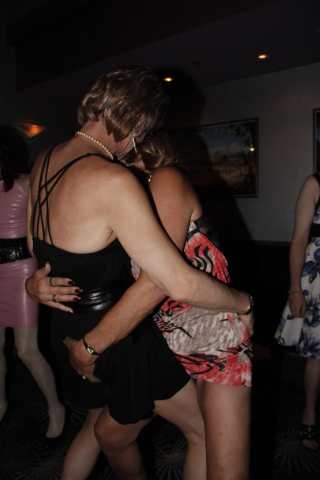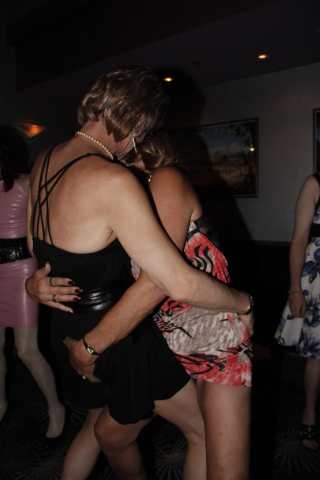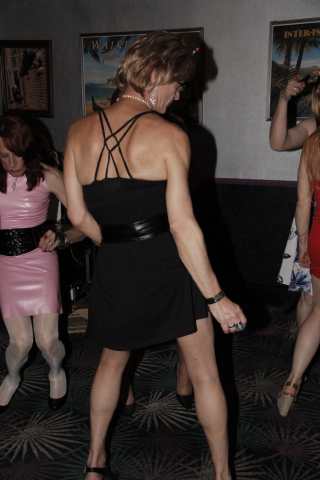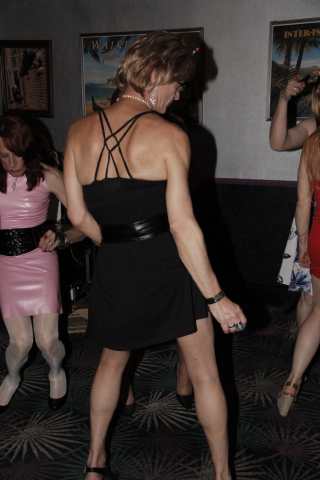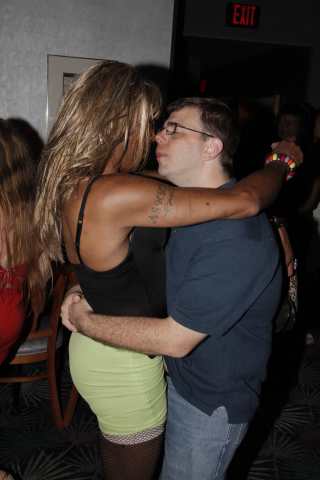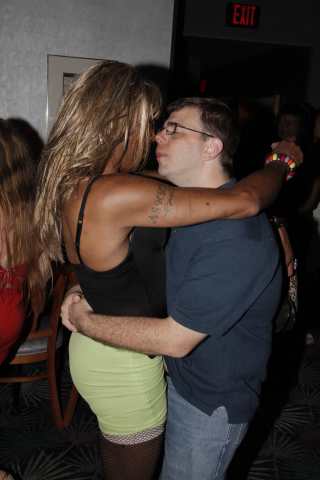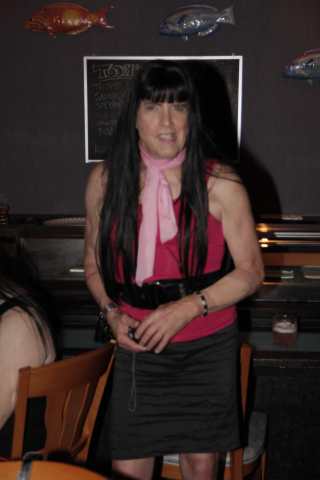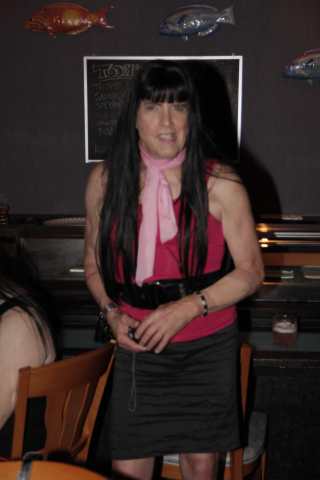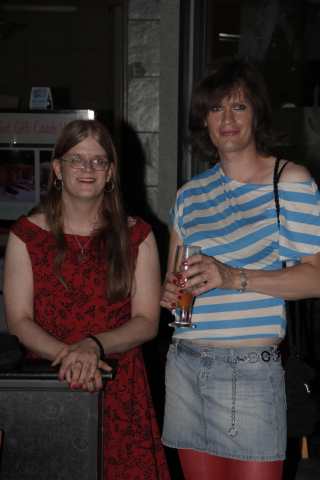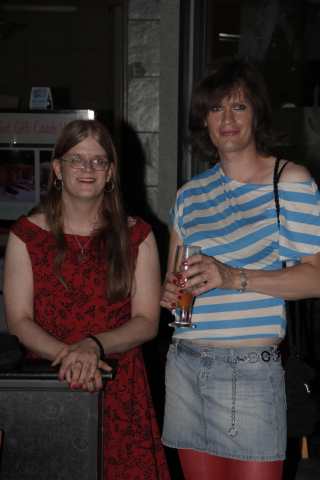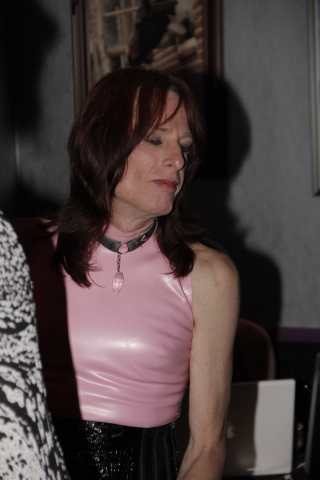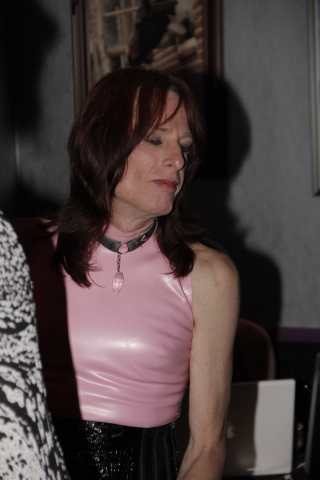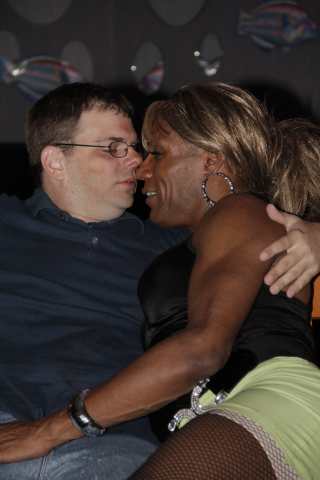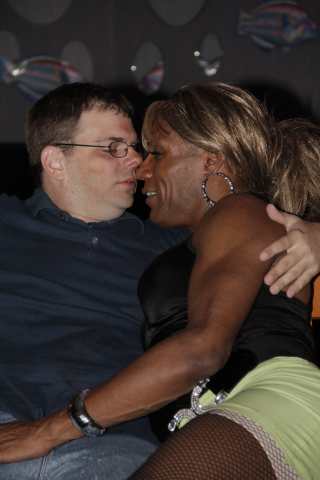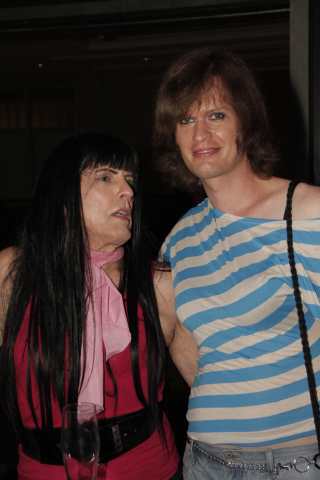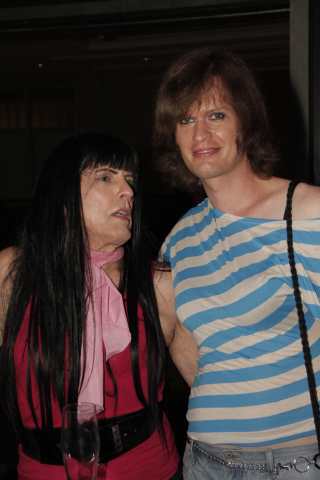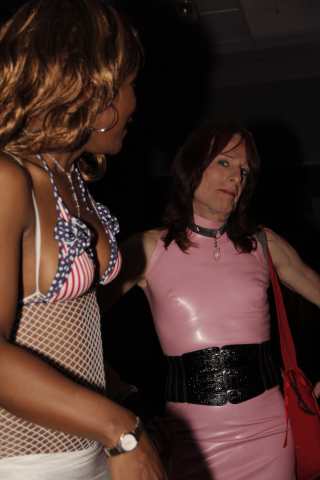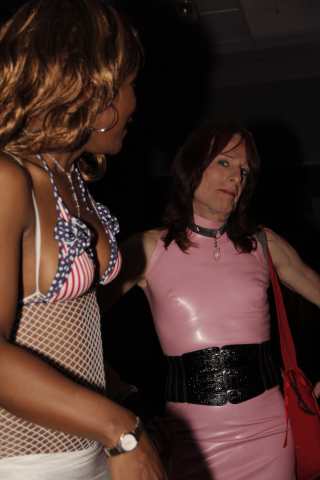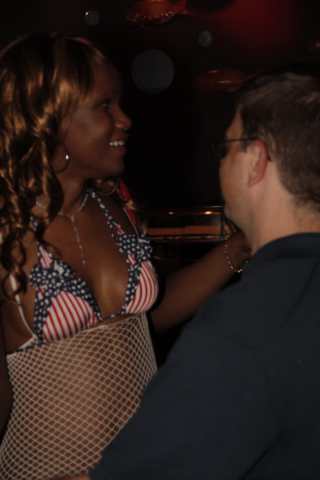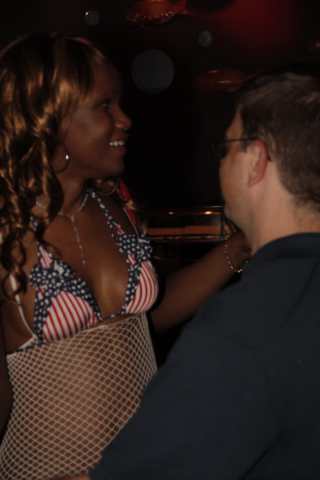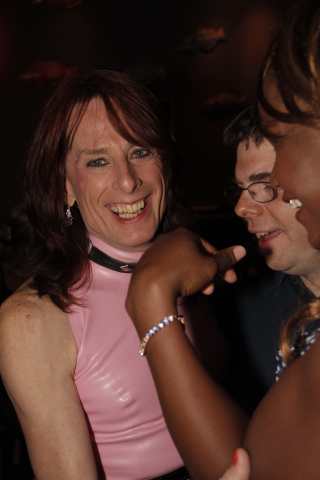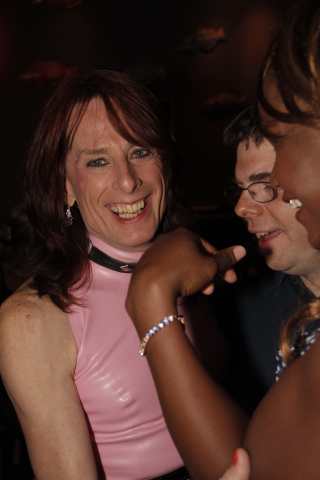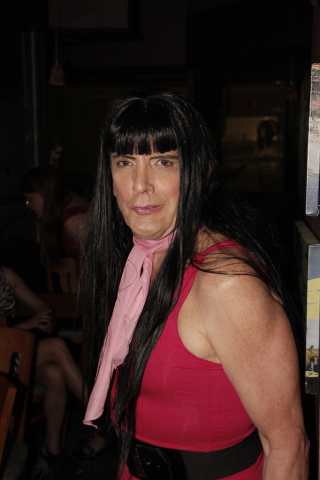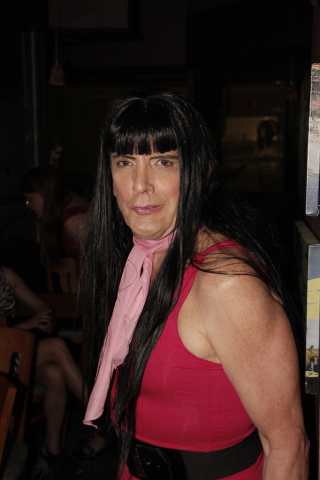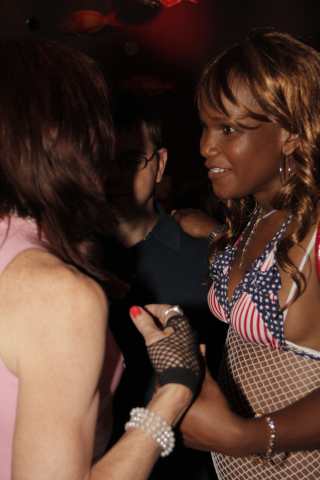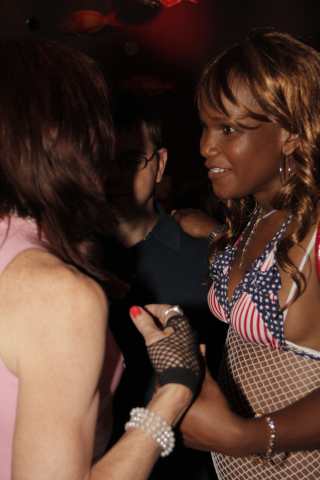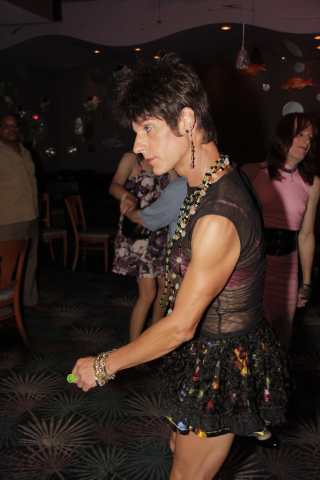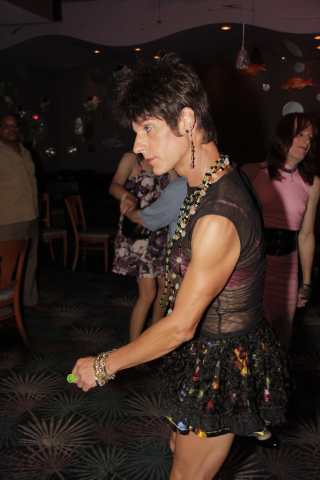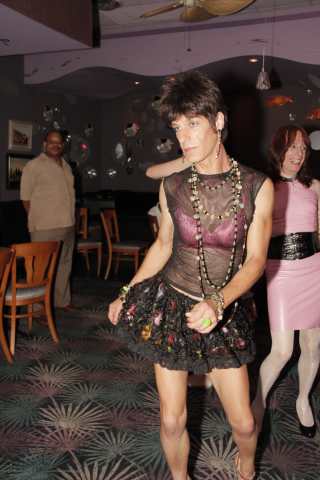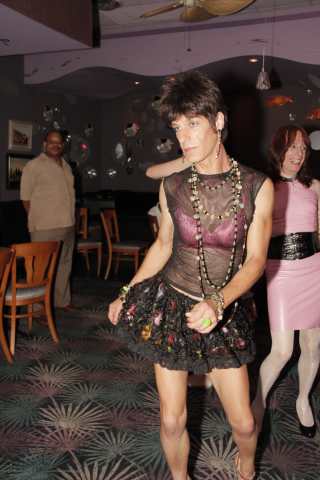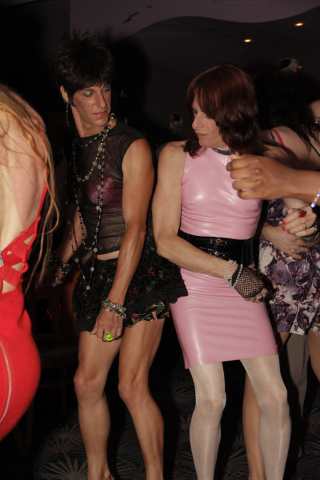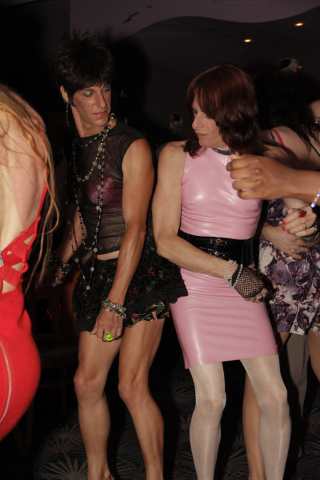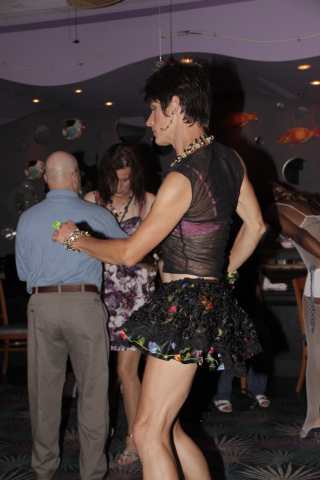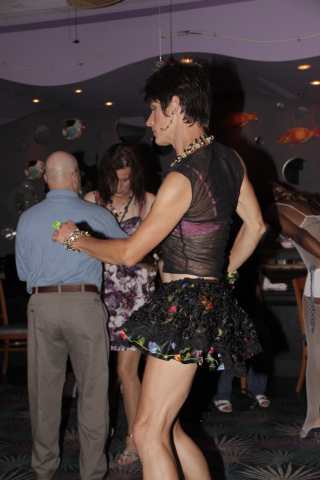 Door pixie on the floor!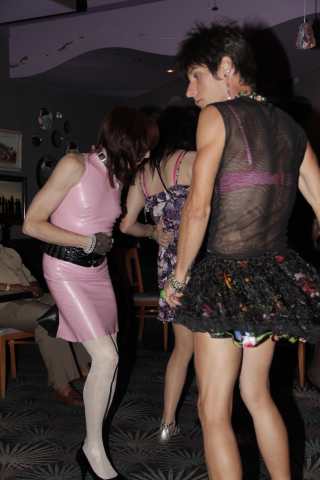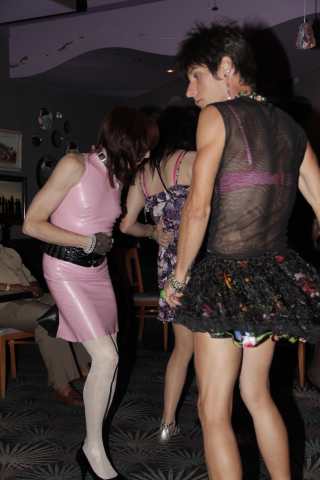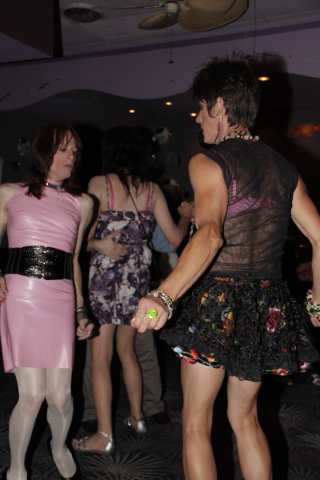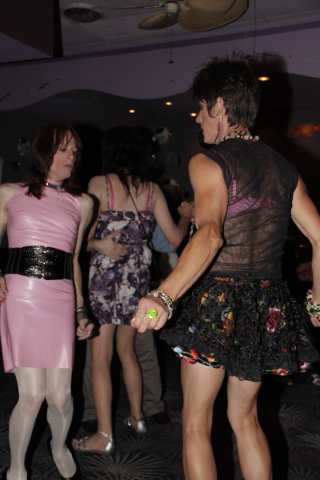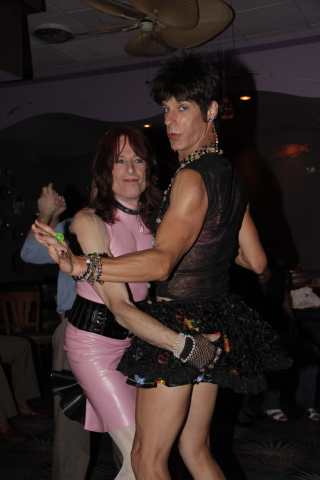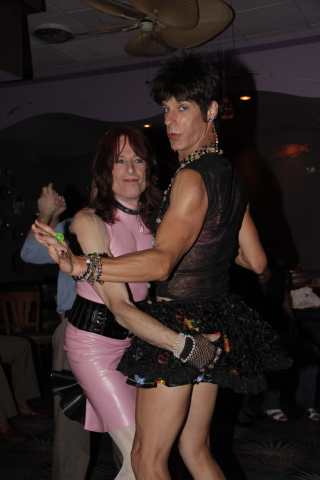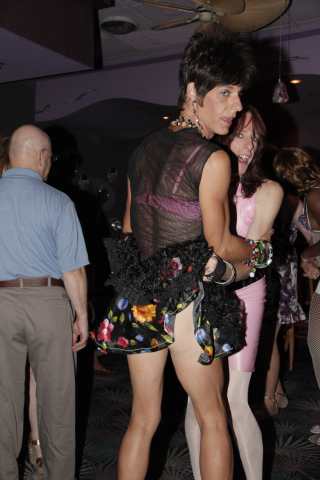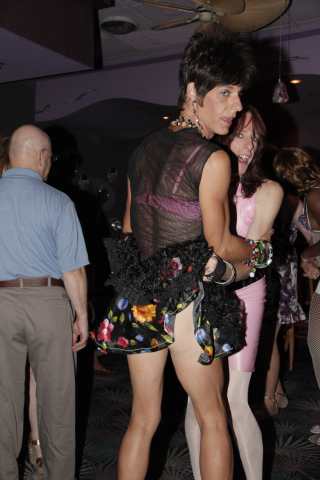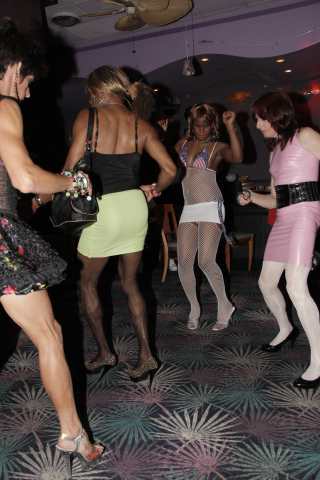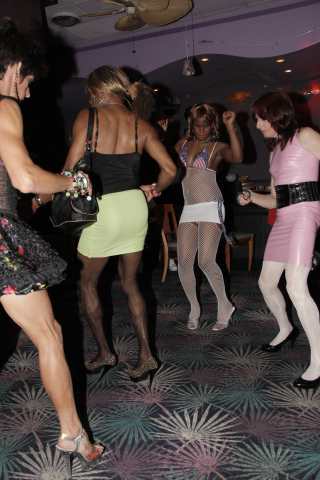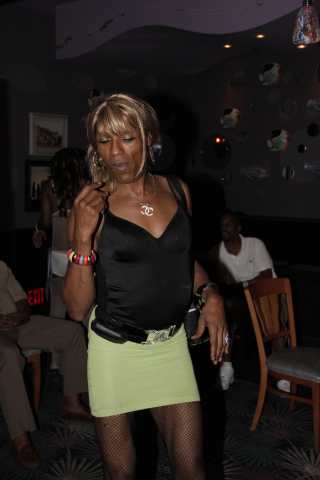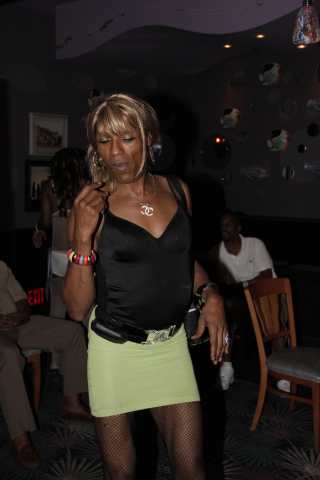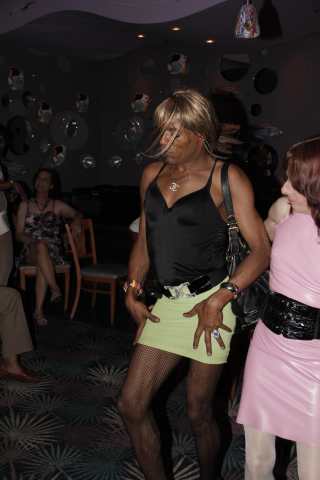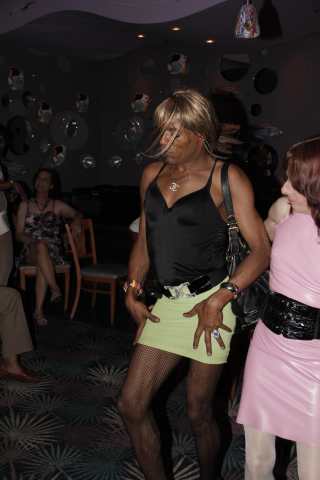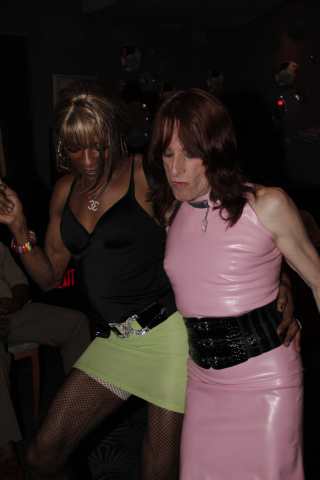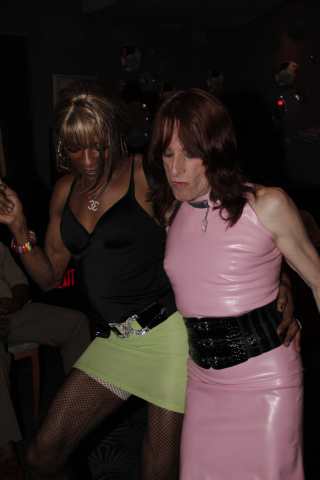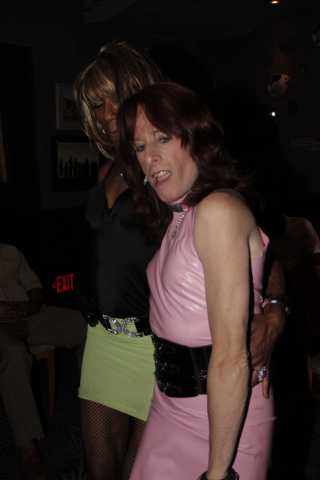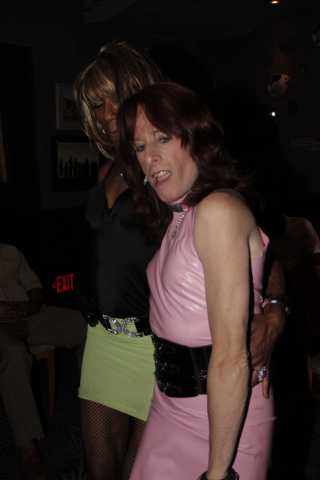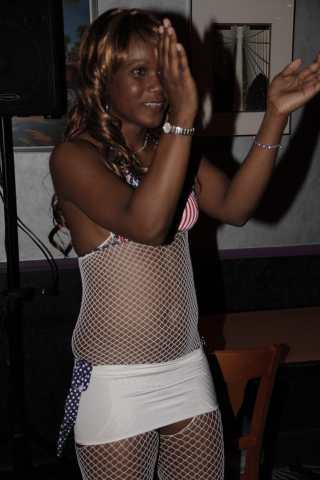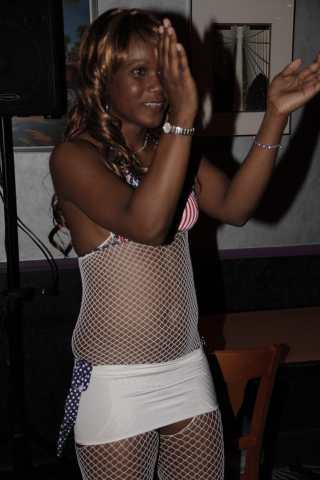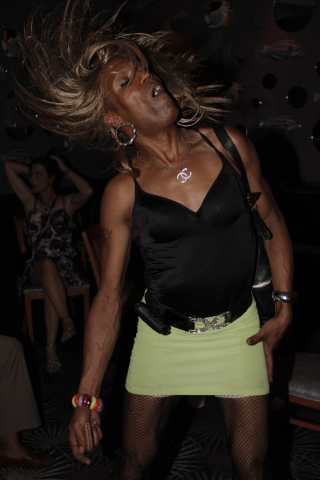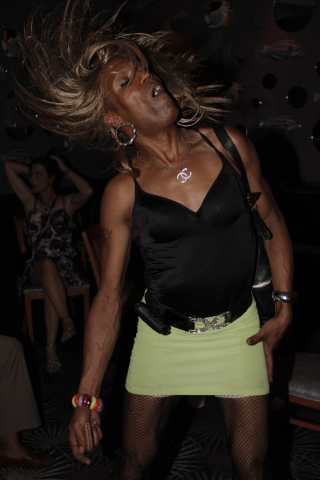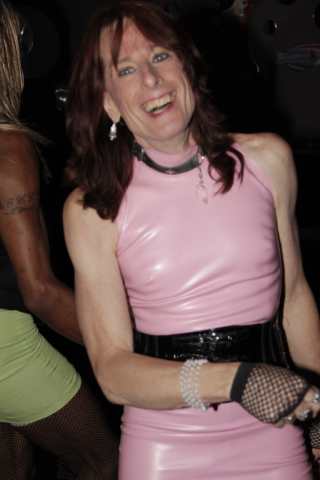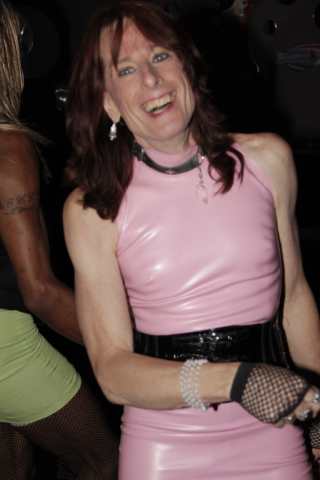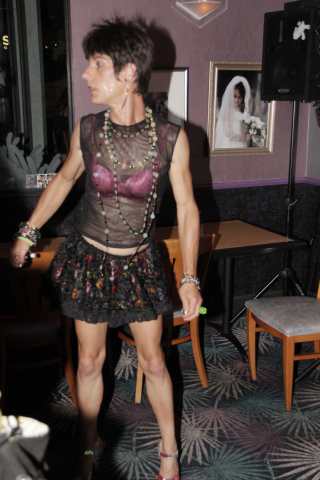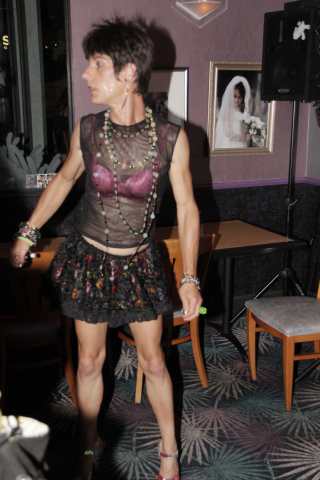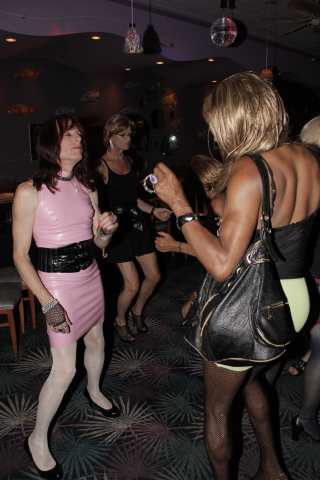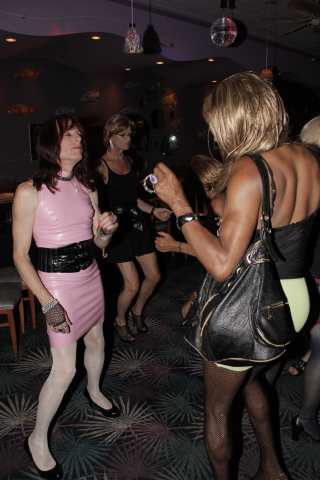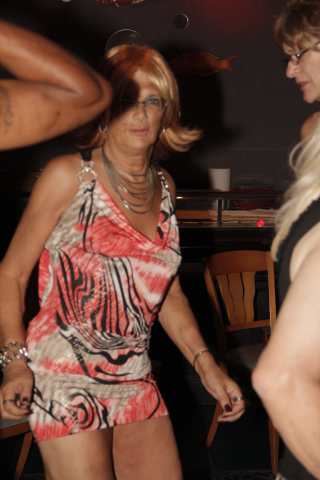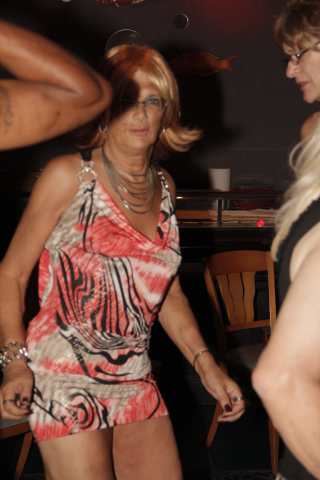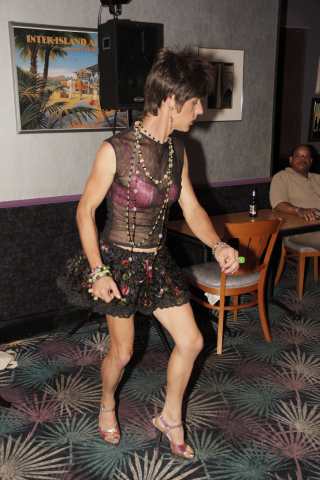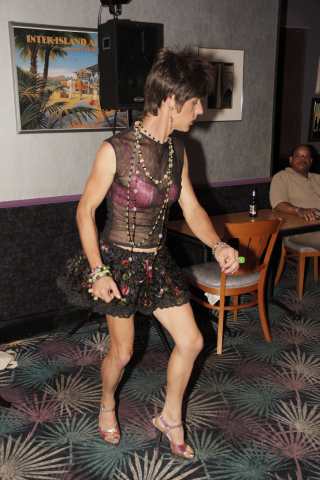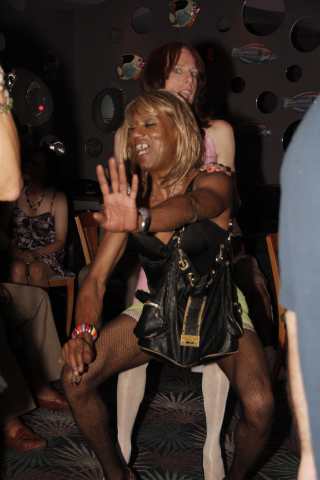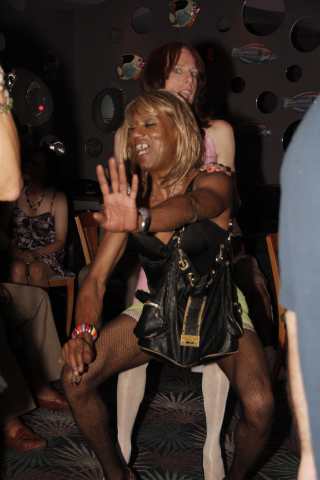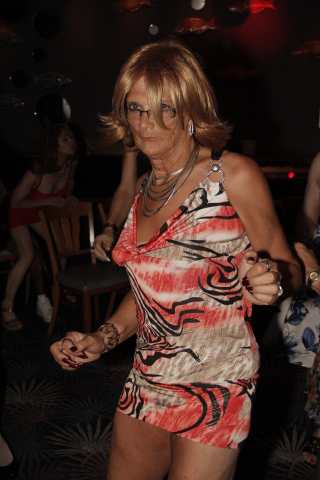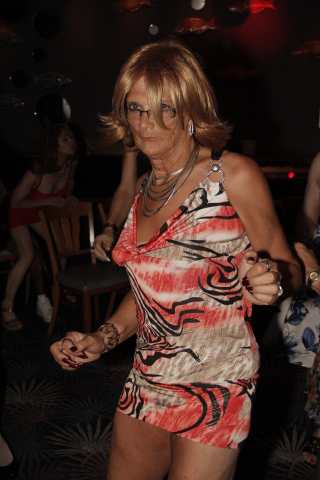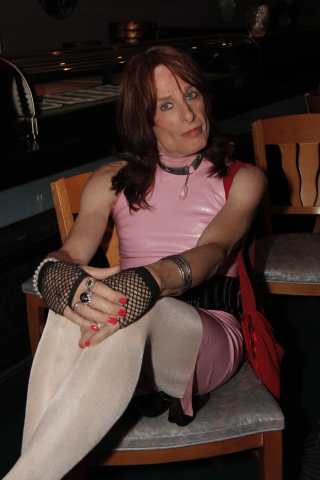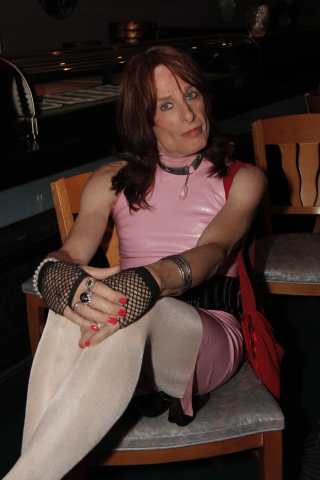 You must have Javacript enabled in your browser to view the slideshow. Use the number buttons or put your
cursor over the pictures to reveal the back and forward buttons to navigate through the slides.